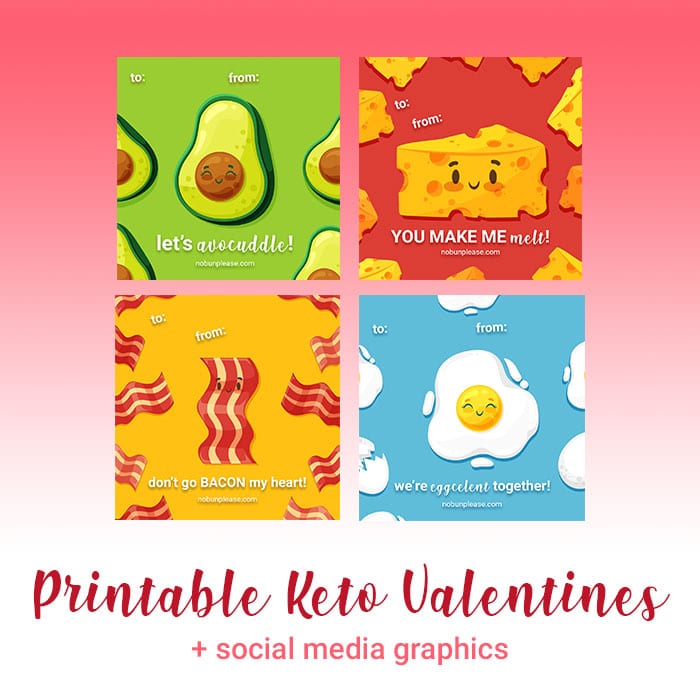 What better way to celebrate Valentine's Day than with some Keto-friendly valentines! I put together a handful of different designs that can easily be printed out or shared across social ...
Want a printable version of all of my recipes?
Get the entire collection for just $9.99 + free updates every time I add a new recipe. Your purchase helps keep No Bun Please up and running for absolutely FREE!