"This post contains affiliate links, and I will be compensated if you make a purchase after clicking on my links."
Strawberry is a very well-loved fruit. But is strawberry keto friendly? Read more to find the answer.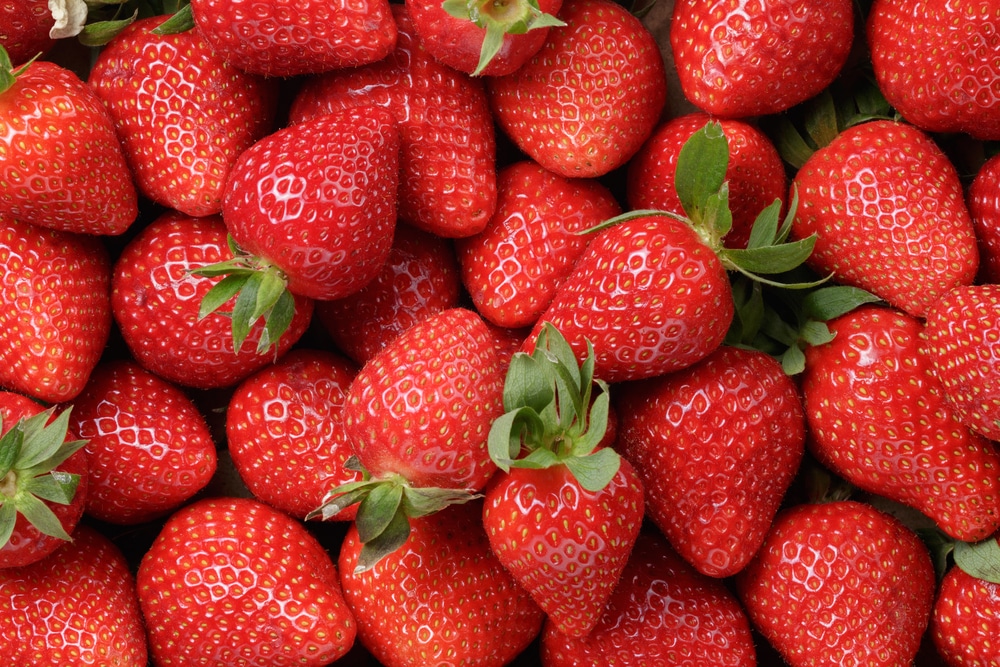 What Is A Strawberry?
A Strawberry is widely known and loved for its bright red color, juicy and sweet flavor. It's an excellent source of vitamin C and is actually a better source of the vitamin than oranges.
The fruit is commonly eaten fresh or used in different desserts such as cakes, pies, jams, ice cream and milkshakes. It is also used to create other products such as soaps, lip products, perfume and many more!
Nutritional Information for Strawberry
Before we answer the question, "is strawberry keto friendly?", let's check out its nutritional information first.
90g or 5 large strawberries contain 29 calories, 0.3g of total fat and 6.9g of total carbs. It also contains 1.8g of dietary fiber, meaning it has a total of 5.1g of net carbs.
Is Strawberry Keto Friendly? Can You Eat It While On Keto?
Yes, strawberries are keto friendly. But since they contain a moderate amount of carbs (5.1g of net carbs per 90g), you have to eat them in moderation.
Unlike fruits like avocados which are low in carbs, too much strawberries can kick you out of ketosis. So make sure to be mindful of the serving size before you eat them.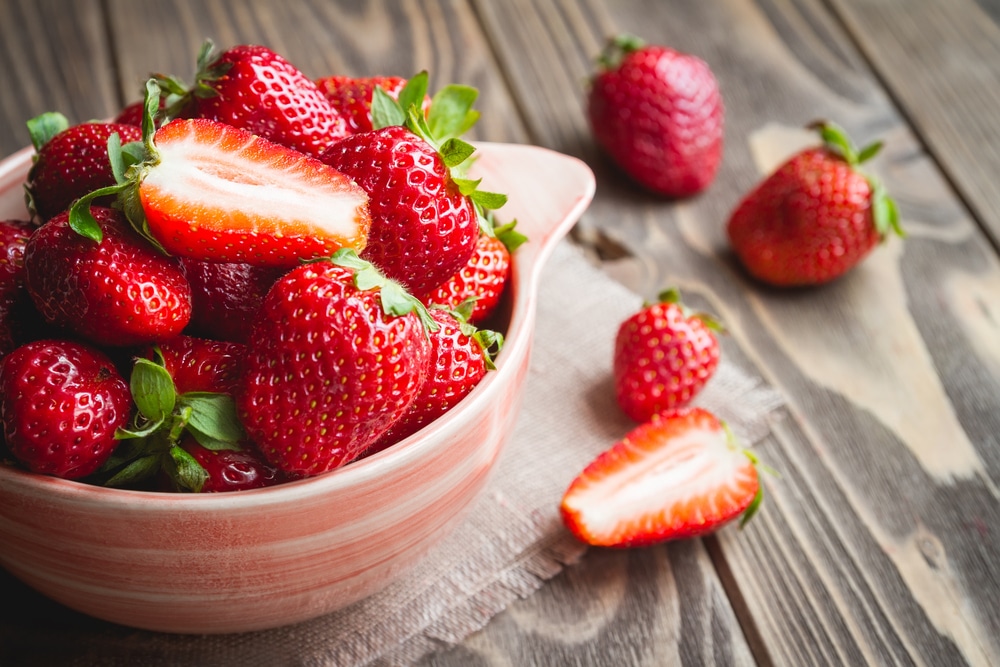 Where To Get Strawberry?
You can buy fresh strawberries in local grocery stores or on Amazon.