"This post contains affiliate links, and I will be compensated if you make a purchase after clicking on my links."
Is egg salad keto friendly? Let's find out if this easy and creamy dish can be enjoyed by people on keto.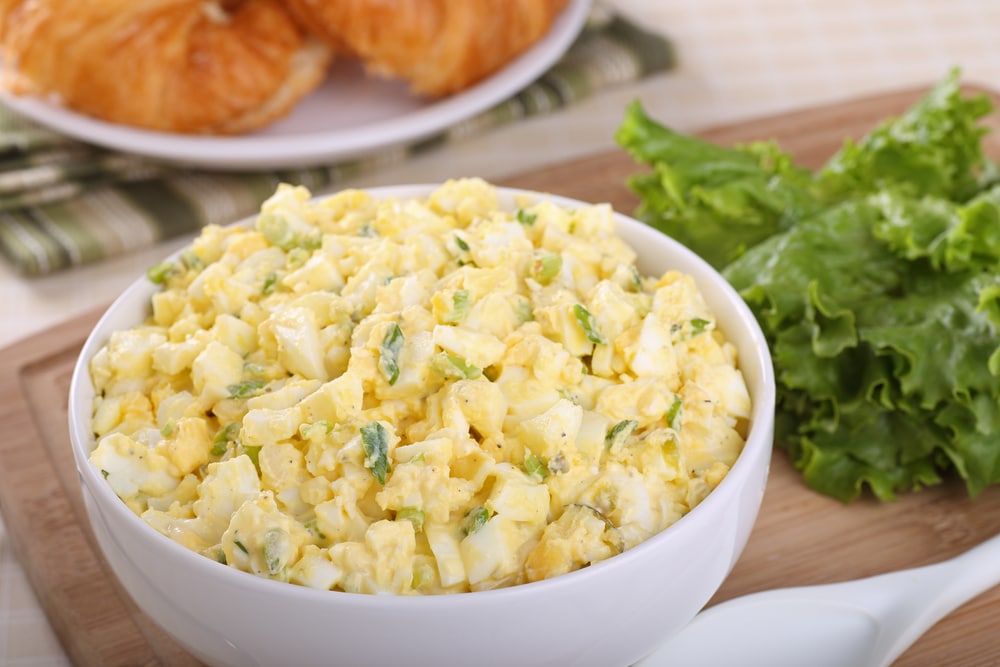 What Is Egg Salad?
An egg salad is a dish made of chopped hard-boiled or scrambled eggs as its main ingredient. It can be enjoyed alone but is usually used as a filling for egg sandwiches.
A typical recipe includes the following ingredients: mayonnaise, mustard, minced celery, onion, salt, black pepper and paprika. But it also has multiple variations where a number of ingredients such as cucumber, bacon and lettuce are added.
Nutritional Information for Egg Salad
Before we answer the question, "is egg salad keto friendly?", let's check its nutritional information first.
1 serving (111g) of a typical egg salad has 235.5 calories, 20.5g of total fat and 2.7g of total carbs. It has 0.6g of dietary fiber so it only contains 2.1g of net carbs. Furthermore, it also has 9g of protein and vitamins A and C.
Is Egg Salad Keto Friendly? Can You Eat It While On Keto?
Yes, a typical egg salad is keto-friendly. The usual recipe made of eggs, mayonnaise and mustard is both low in net carbs and high in fats.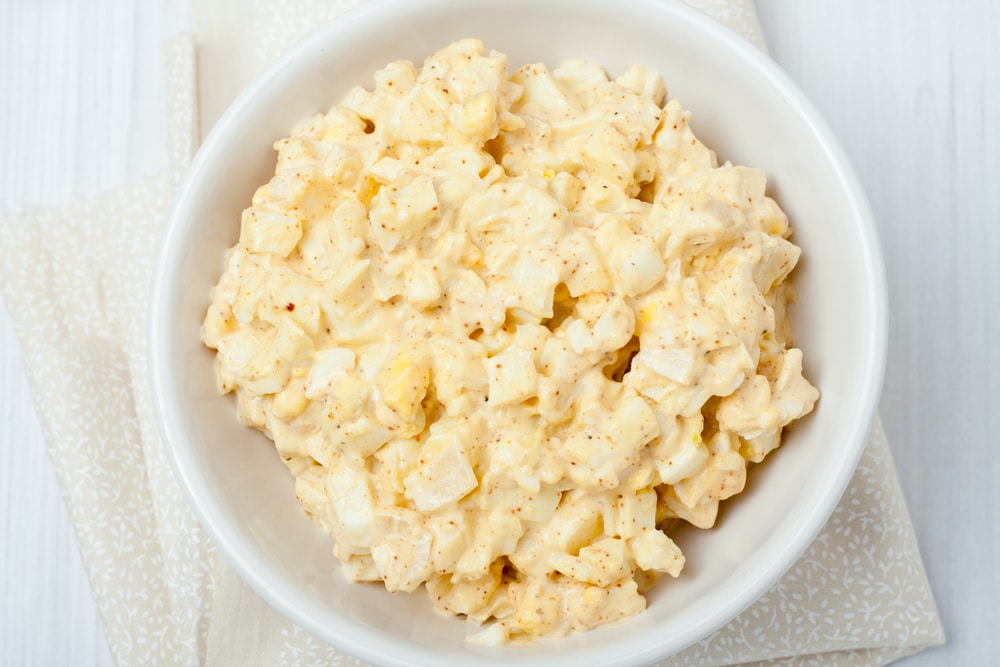 But of course, there are a number of egg salad recipes that are not keto friendly because of their ingredients. For instance, some people like to add bacon, which is not keto-friendly, to their recipe.
Where To Get Egg Salad?
Egg salad is very easy to create at home. You can buy your ingredients at a local grocery store or you can buy some of them from Amazon: