"This post contains affiliate links, and I will be compensated if you make a purchase after clicking on my links."
Pineapple is a delicious and healthy fruit. But is pineapple keto friendly? Can people on the keto diet enjoy this all-around fruit? Let's find out!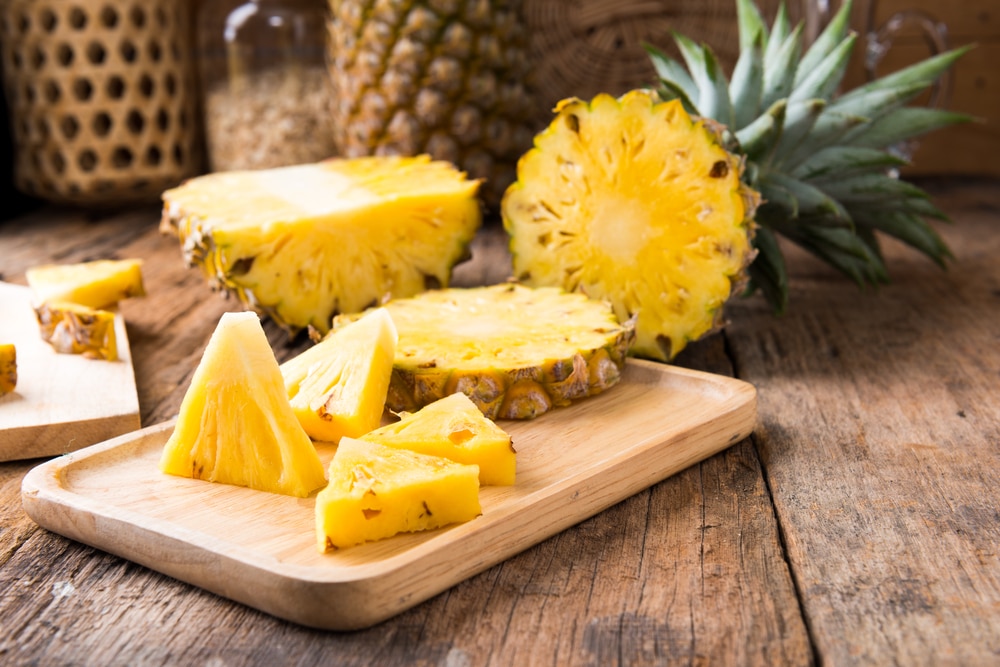 What Is A Pineapple?
Pineapple is a tropical fruit that is native to South America. It is packed with a lot of nutrients and antioxidants. And it helps with digestion, protects against inflammation and reduces the risk of diseases such as cancer.
Furthermore, pineapple is a versatile fruit and food ingredient. It can be eaten freshly cut and on its own. Or it can be a dessert or savory dish ingredient and added to salads, punches, ice cream, tacos, pizzas and many more.
Nutritional Information for Pineapple
Before answering the question: "is pineapple keto friendly?", let's check its nutritional information below.
One cup of pineapple chunks contains 82 calories, 0.2g of total fat and 22g of total carbs. It also contains 2.4g of dietary fiber and 16.2g of sugars. Since it has 2.4g of dietary fiber, it means it contains 19.6g of net carbs.
Is Pineapple Keto Friendly?
No, pineapple is not keto friendly. The carbs in this fruit are just too high for you to be able to enjoy it while on keto. In fact, even a small amount can kick you out of ketosis.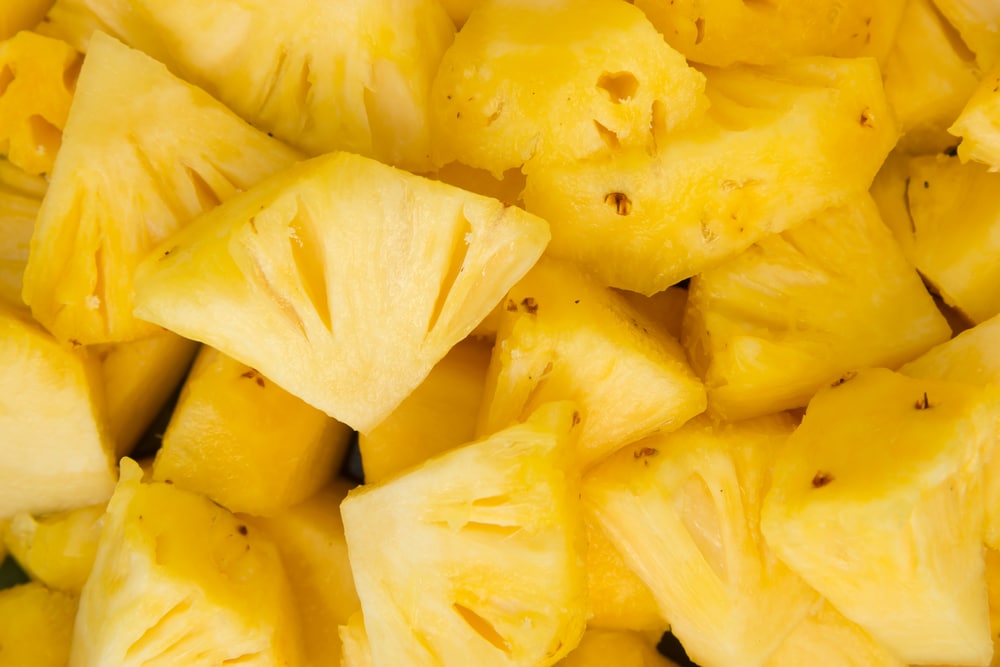 Keto Alternatives For Pineapple
Avocado
Avocados are excellent fruits for keto. They are both high in healthy fats and low in net carbs. And you can definitely enjoy them while on the keto diet.
Acai Berry
Acai berries are also good fruit alternatives to pineapples if you're on keto. They are low in net carbs and like pineapples, they are packed with antioxidants.
Lemon
Lemon are also keto friendly fruits. However, they should be consumed or used in moderation since they have a fair amount of carbs.