"This post contains affiliate links, and I will be compensated if you make a purchase after clicking on my links."
Low Carb Fast Food Choices
One of my favorite things about the keto diet is that I can generally find a low carb fast food option almost anywhere I go.
While it might not be an ideal choice, it sure does make the lifestyle more flexible and livable.
Who knew that I could maintain my weight loss and still enjoy fast food?
KFC
KFC (or Kentucky Fried Chicken) is a fast food chicken joint you wouldn't imagine having many low carb choices at, but you can totally make it work.
For a quick meal, I like to get the grilled chicken thigh, breast and drumstick + a side of green beans.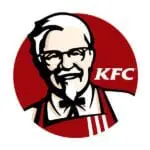 The nutrition information for this keto fast food meal comes out to:
465 calories
20g fat
4g carbs
2g fiber
46g protein
If you're looking for something to dip, try some ranch dressing or hot sauce. Or if you're like me, both. Not too bad for KFC, huh?
Before you go out to eat, check the full list of the keto fast food options at KFC for full nutrition information.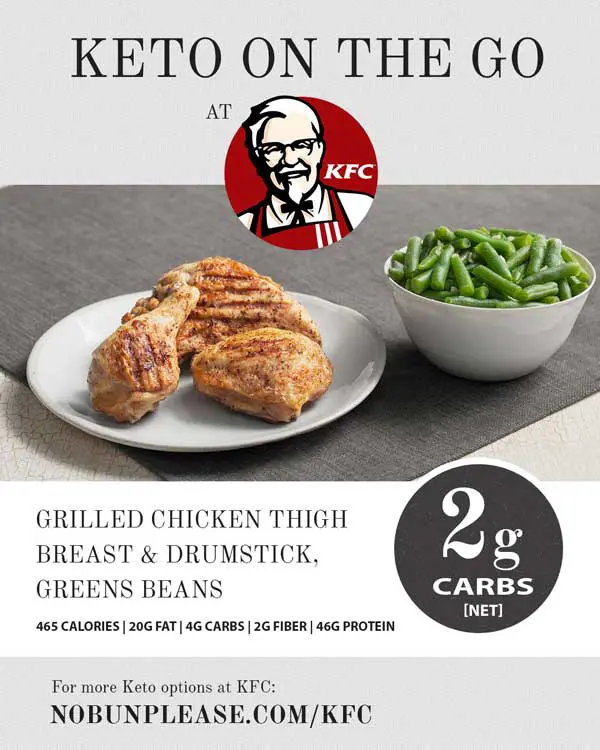 In-N-Out Burger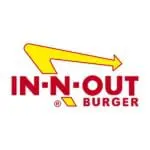 While I'm not a west coast native, I did have the pleasure of giving In-N-Out Burger a shot recently. It's clear to me that they don't disappoint when it comes to making low carb fast food choices.
While a regular burger wrapped in lettuce may suffice, there is a secret menu item that is bunless and delicious -- A Flying Dutchman.
The Flying Dutchman is very simple -- just two slices of American cheese melted between two delicious, juicy patties.
For this version of the sandwich, the nutrition comes out:
380 calories
28g fat
2g carbs
30g protein
Order their signature spread and onions on the side if you like toppings. They're a yummy addition, but be conscious of the carb counts if you're following the Keto diet.
Chick-fil-A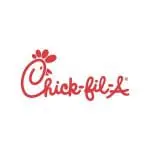 Another chicken place! Unfortunately you won't be enjoying any of the delicious sandwiches or waffle fries. The grilled nuggets however, make a decent low carb option in a pinch.
For a 12 pc Grilled Chicken Nuggets + 2x Zesty Buffalo Sauce, you're looking at:
310 calories
14g fat
8g carbs
38g protein
Find More: Low Carb Options at Chick-fil-A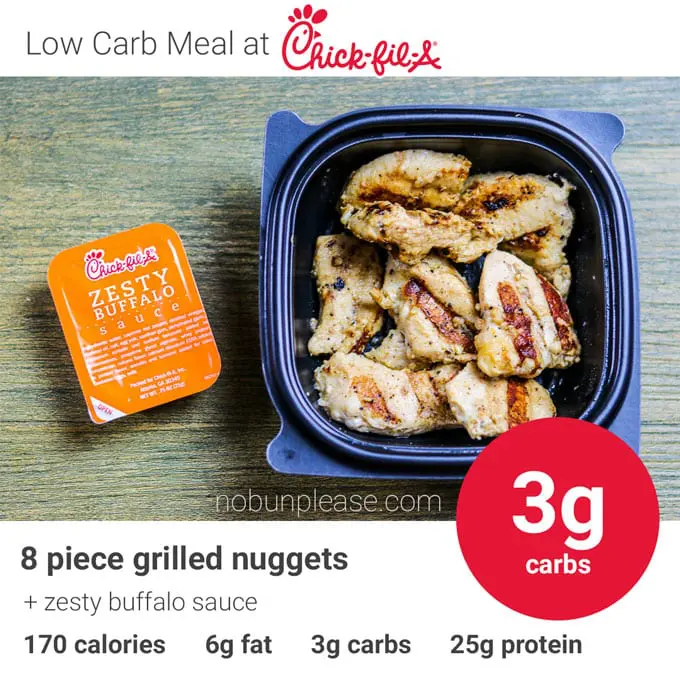 Chipotle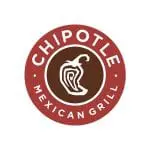 I really like grabbing Chipotle when I need my Mexican food fix. Look through the nutritional information, customize your order online and find your ideal low carb fast food meal.
An easy option is the Steak Burrito Bowl with no rice or beans + tomato salsa + sour cream + cheese + lettuce + guacamole.
The nutrition information for this customized steak burrito bowl comes out to:
635 calories
45g fat
15g carbs
9g fiber
32g protein
Chipotle is a great choice that is fresh and flavorful when you want to eat fast food!
Burger King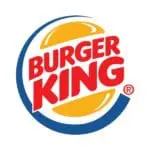 If Burger King is more your style, no problem! Most of the sandwiches are low carb without the bun, whether you go for breakfast or lunch/dinner. Just be cautious of certain sauces and toppings.
For something quick and simple, I usually grab: 2x Double Cheeseburgers, plain with no bun.
500 calories
38g fat
2g carbs
38g protein
A quick trip through the drive-thru and you can have a tasty dinner that will satisfy any meal plan.
If you're feeling saucy, you can ask for some mayonnaise or mustard to dip!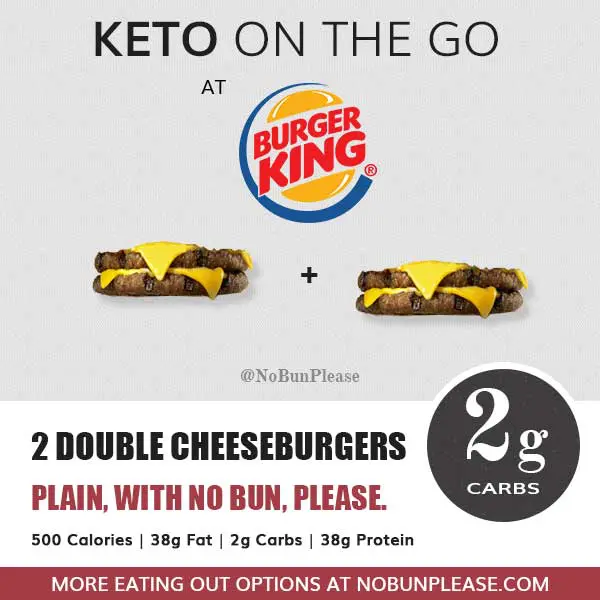 For an option in the morning, try ordering two breakfast sandwiches without the bread. Look for BOGO deals to make this more affordable.
An easy option is 2x Sausage, Egg and Cheese Croissanwiches without the croissants.
560 calories
48g fat
2g carbs
28g protein
Want to try something different? You can find additional low carb fast food options at Burger King on the dining out page.
McDonald's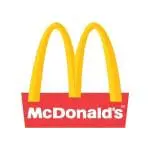 McDonald's can be delicious and affordable when it comes to low carb fast food options.
You can pick from a few of the dollar menu burgers, breakfast or opt for one of the premium sandwiches -- no bun, of course.
I like to get the Pico Guacamole Grilled Chicken Sandwich, no bun.
This low carb fast food meal comes out to:
330 calories
18g fat
9g carbs
2g fiber
34g protein
In the mood for a McDonald's burger, instead?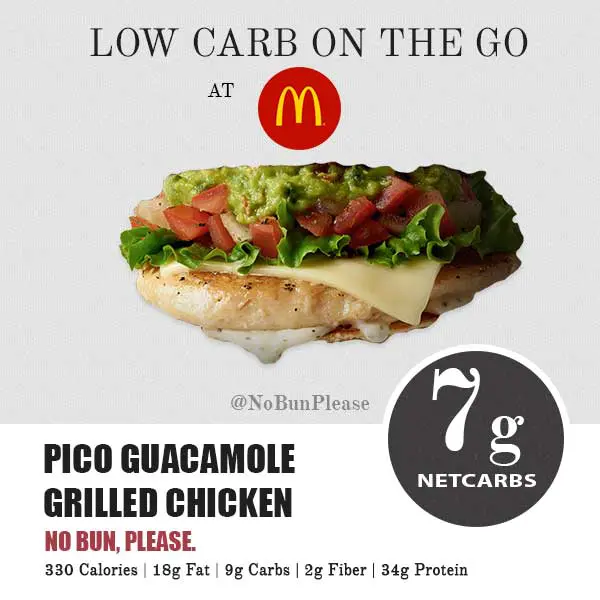 Taco Bell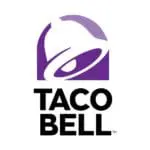 Ordering low carb from Taco Bell can be a little daunting. Not all items are very easy to customize, but fortunately there are Power Bowls!
I like to get the Chicken Power Bowl, extra chicken, no rice or beans:
290 calories
17g fat
7g carbs
2g fiber
29g protein
You can do it up how you like -- I usually dress mine with a few packets of hot sauce and go to town.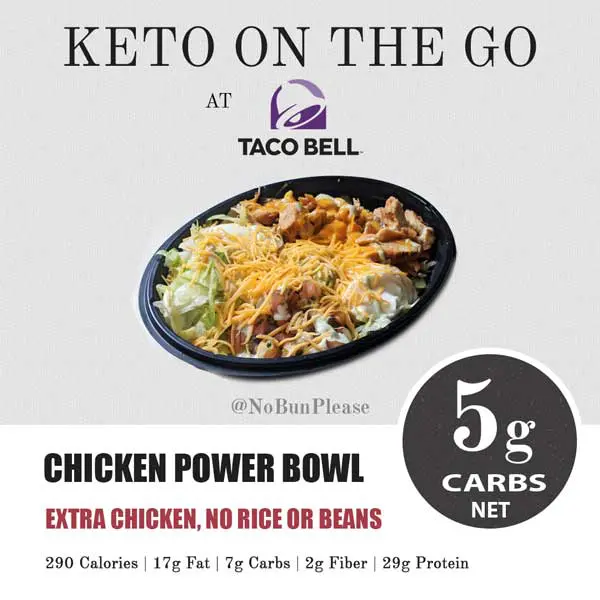 Arby's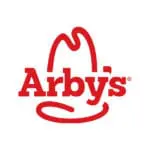 One of my guilty pleasures is liquid cheddar cheese, and Arby's delivers in that department.
I like to get a Bacon Beef 'n Cheddar, no bun, no red ranch. It comes out to:
250 calories
17g fat
4g carbs
21g protein
Sometimes they will have a promotion on these and you can pick up two for the price of one.
How about a salad instead? No problem.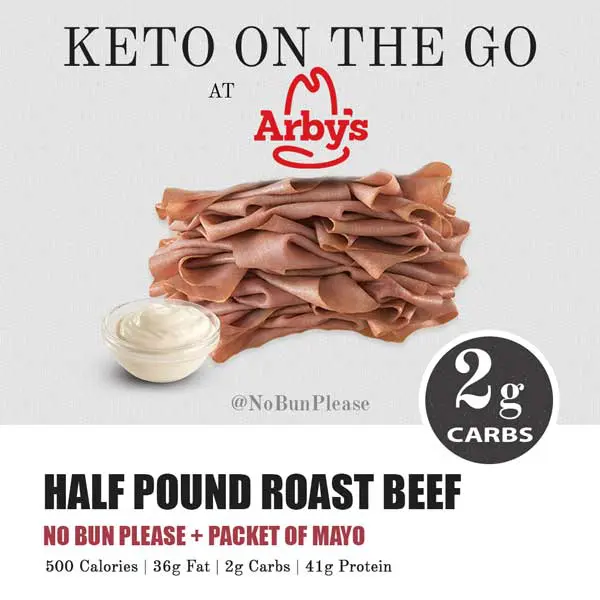 Dunkin Donuts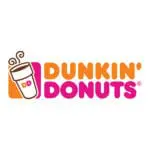 If you haven't discovered it yet, Dunkin Donuts offers unsweetened, sugar-free flavor shots in a variety of flavors. I like to get the french vanilla and mix it with my favorite vanilla stevia drops.
As far as a full meal goes, stick to the breakfast sandwiches without the bread.
My typical order is a Sausage, Egg & Cheese Croissant, no croissant + a large iced coffee with cream and a french vanilla flavor shot.
The nutrition breakdown comes out to:
500 calories
44g fat
9g carbs
19g protein
This is another instance where you should check for BOGO deals -- my Dunkin Donuts almost always has a two for one breakfast sandwich special.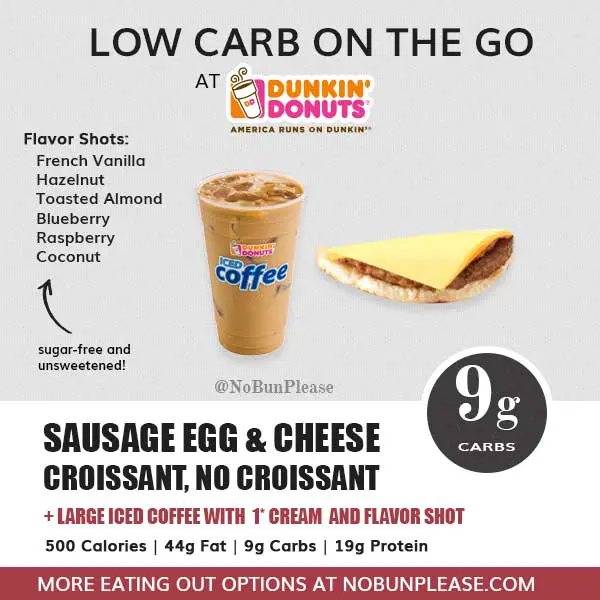 Wendy's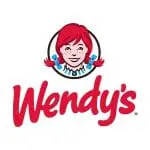 Wendy's is one of my favorite spots for low carb fast food. The moment I feel deprived on the ketogenic diet in the slightest bit, I remind myself that I could totally go pickup a bunless Baconator if I wanted.
And usually, that's enough to satisfy my fast food craving.
For a Double Baconator, no ketchup, no bun:
760 calories
60g fat
2g carbs
53g protein
Full Nutrition: Fast Food at Wendy's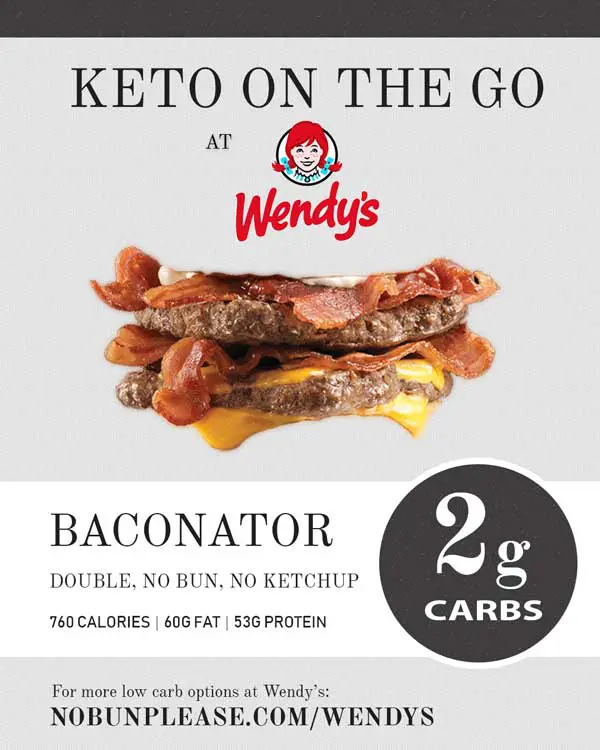 Jimmy John's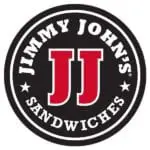 Jimmy John's offers all of their sandwiches in the form of a lettuce wrap, called an Unwich.
Let me tell you, it totally satisfies the sandwich urge you may have since ditching bread.
I like to order the Italian Night Club Unwich (salami, capicola, ham, provolone, lettuce, tomato, onion, mayo, olive oil & vinegar, & oregano-basil):
560 calories
44g fat
9g carbs
1g fiber
33g protein
They also offer pickles as a side if you'd like something crunchy to accompany your Unwich.
Starbucks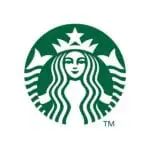 Ordering low carb at Starbucks used to give me a lot of anxiety. I was never sure exactly what to order.
Now that I know the basics, I'm prepared for when I find myself needing a coffee on the go.
I like to get a Grande Cold Brew + 2 tablespoon of heavy whipping cream + 2 pumps of sugar-free vanilla syrup.
This low carb iced coffee comes out to:
105 calories
12g fat
1g carbs
<1g protein
I like to order the heavy whipping cream on the side as they tend to overestimate and put a ton in.
Sugar-free Cinnamon Dolce syrup is also available in place of the vanilla.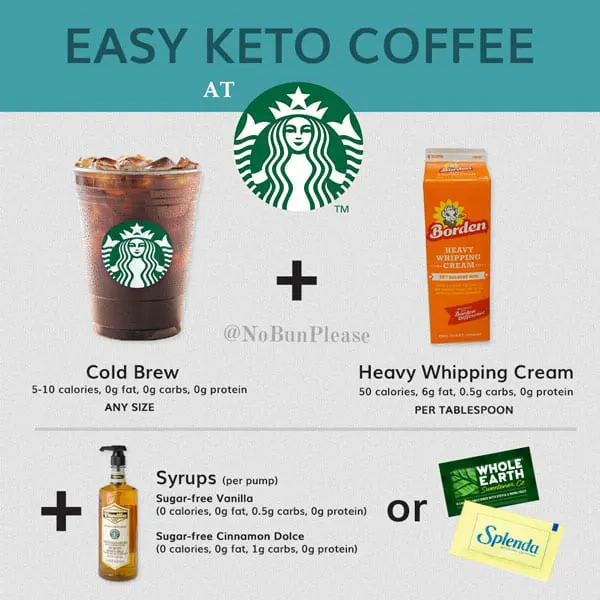 If you're after a food option, Starbucks tends to have Moon Cheese and a salami/cheese available for sale.
With some spare carbs in your daily budget, you can also order the Bacon & Gruyere Sous Vide Egg Bites.
These egg bites are airy and delicious. An order comes out to:
310 calories
22g fat
9g carbs
19g protein
Who knew low carb fast food could include such ingredients?
Popeyes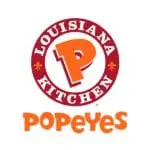 At first glance, you're probably thinking that you can't possibly have anything low carb at Popeye's.
Obviously, you will have to avoid the biscuits and fried chicken. However, there's an item that will make the trip to Popeye's totally worth it.
What I usually pick up is a 5 piece blackened tenders + a regular side of green beans.
The nutrition comes out to:
335 calories
5g fat
10g carbs
2g fiber
46g protein
The tenders are fried in a blackening seasoning instead of a breading. Perfect for keeping the carbs low and the flavor up!
You can add a side of the delicious Blackened Ranch for 2 more carbs. It's worth it.
For a full nutrition list of Popeye's items, check out their website.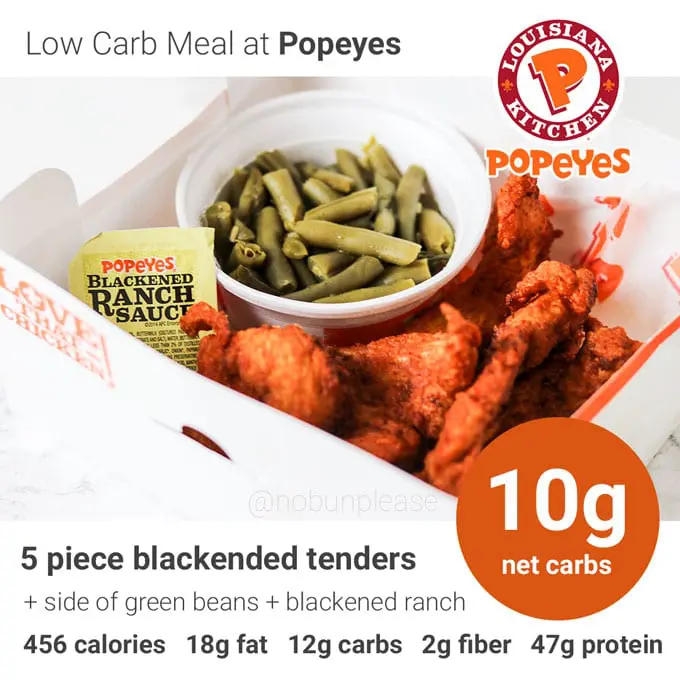 Five Guys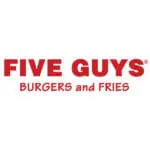 Five Guys is an all-time favorite of all fast food restaurants. It's almost as if it were made for low carbers!
You can order a customized burger to your liking -- in a lettuce wrap or without the bun.
You can enjoy all of the free peanuts you'd like while you wait for your order.
There are lots of low carb toppings
My usual order is a Bacon Cheeseburger Bowl, no bun, with extra bacon + extra cheese + mushrooms + jalapenos:
818 calories
66g fat
1g carbs
32g protein
Wanna learn how to get FREE bacon at Five Guys?
What are you favorite low carb fast food meals? Comment below!