It's always easy to come up with a tasty main course, but which Keto side dishes are best to serve with it?
Don't worry, I have a whole slew of low carb options that will help complete the meal. These are my tried and true recipes that never disappoint!
Most importantly, you probably already have all of the ingredients for most of these in your fridge and pantry.
Whether you're cooking up a prime rib or just grilling a bunless burger, I've got the perfect recipe to accompany your meal!
Let's get to cooking.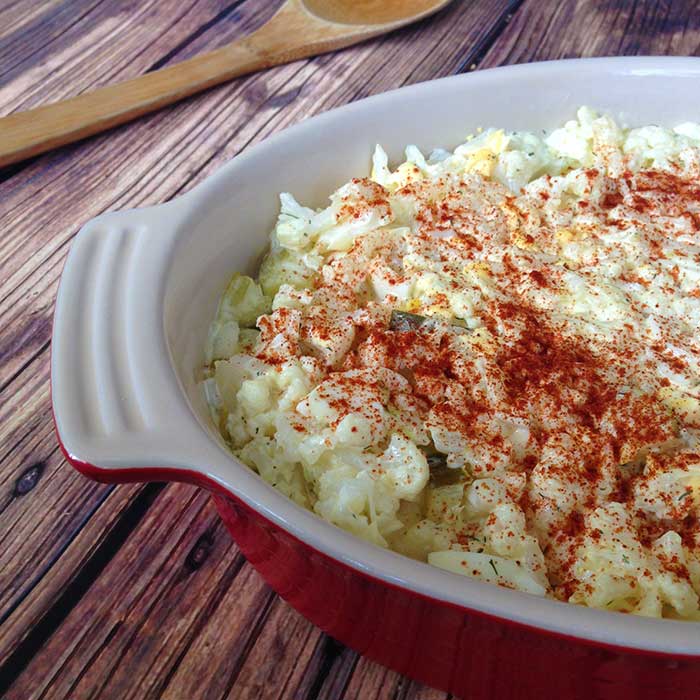 Keto "Potato" Salad with Cauliflower
Keto "Potato" Salad is a wonderful side dish for grilling out with the family! Pair it with your favorite grilled meats like grilled chicken, hotdogs and hamburgers. While potatoes aren't necessarily low carb, you don't have to go through summer without potato salad! This Keto potato salad recipe uses cauliflower instead of potatoes, and it…