"This post contains affiliate links, and I will be compensated if you make a purchase after clicking on my links."
A lot of people love the rich and intense taste of balsamic vinegar on their dishes. However, is balsamic vinegar keto friendly? Let's analyze it and find out below!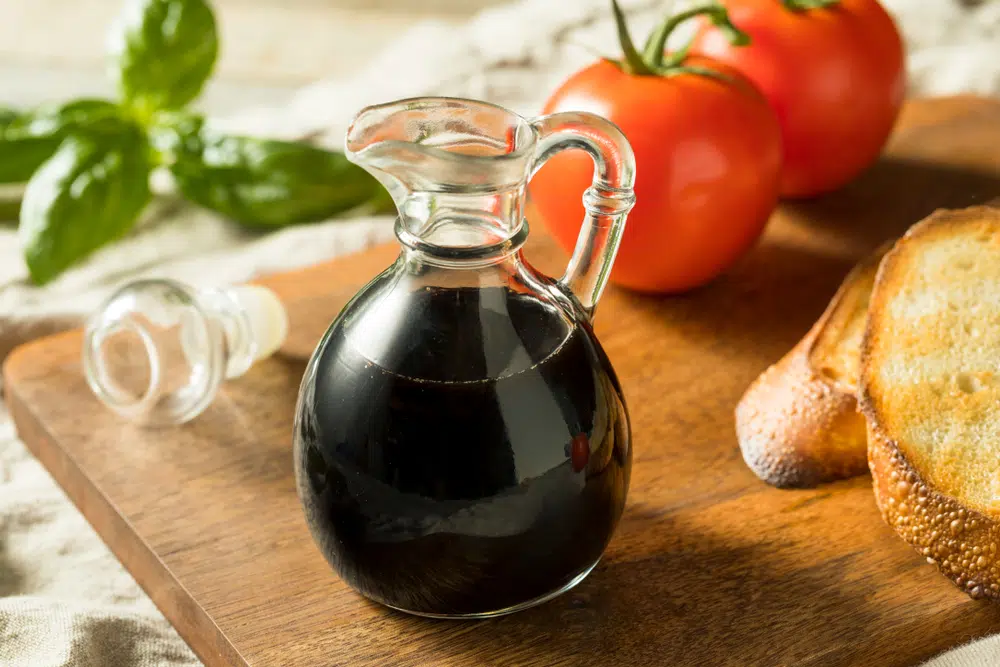 What Is Balsamic Vinegar?
Balsamic vinegar is a dark-colored vinegar from Italy. It is known for its rich, intense flavor and is used for salad dressing, marinades and sauces.
It is made from "grape must" or the juice of freshly pressed grapes. And it has two main types: traditional balsamic vinegar and modern commercial balsamic vinegar.
Traditional balsamic vinegar is aged for 12 to 25 years (sometimes, longer) in wood barrels. This type of vinegar can be very expensive. On the other hand, modern commercial balsamic vinegar is what you would find in your local grocery store. This type is aged for about 2 months to 3 years.
Nutritional Information For Balsamic Vinegar
Before we answer the question, "is balsamic vinegar keto friendly?", let's analyze its nutritional information.
One serving (112g) of balsamic vinegar has 98 calories, 0g of total fat and 18.9g of total carbs. Additionally, it has 25.9mg of sodium and 126mg of potassium.
Is Balsamic Vinegar Keto Friendly?
No, balsamic vinegar is not keto friendly because it is high in carbs. Even though it contains no fat, a small amount may kick you out of the ketosis state.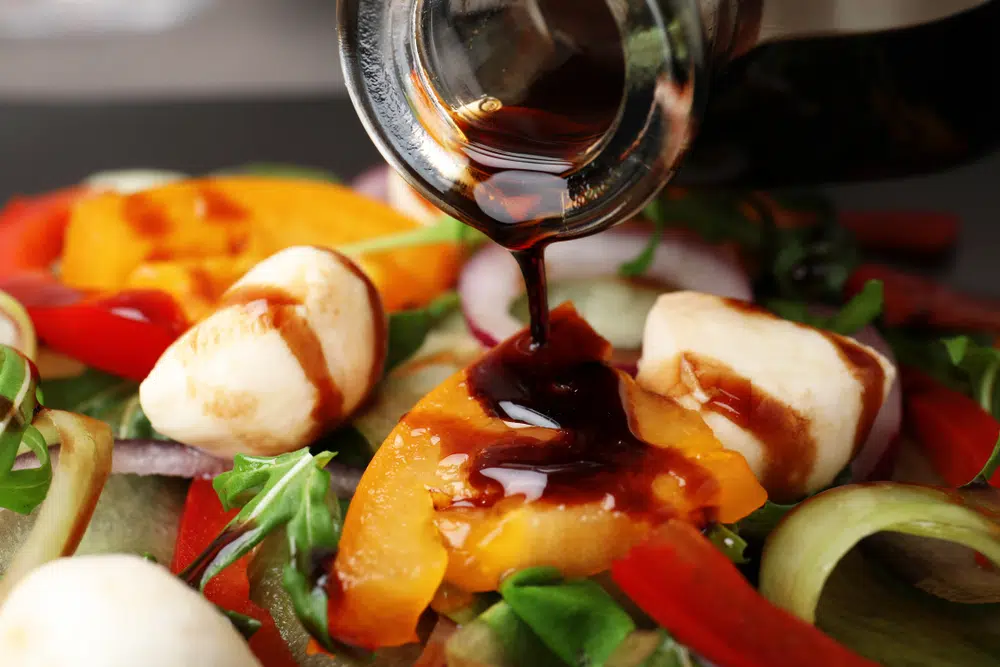 Keto Alternatives For Balsamic Vinegar
Malt Vinegar
Malt vinegar is an excellent keto friendly alternative to balsamic vinegar. One tablespoon contains no calories, fats and carbs!
Apple Cider Vinegar
Another great keto friendly vinegar is apple cider. One tablespoon of this vinegar has no fat and only 0.1g of total carbs.
Red Wine Vinegar
Red wine vinegar is a tasty and keto friendly alternative to balsamic vinegar. Like malt vinegar, one tablespoon has no carbs and fats.