"This post contains affiliate links, and I will be compensated if you make a purchase after clicking on my links."
Miso soup is a savory soup from Japan and people find comfort in it. But, is miso soup keto friendly? Can people on the keto diet also enjoy it? Let's find out!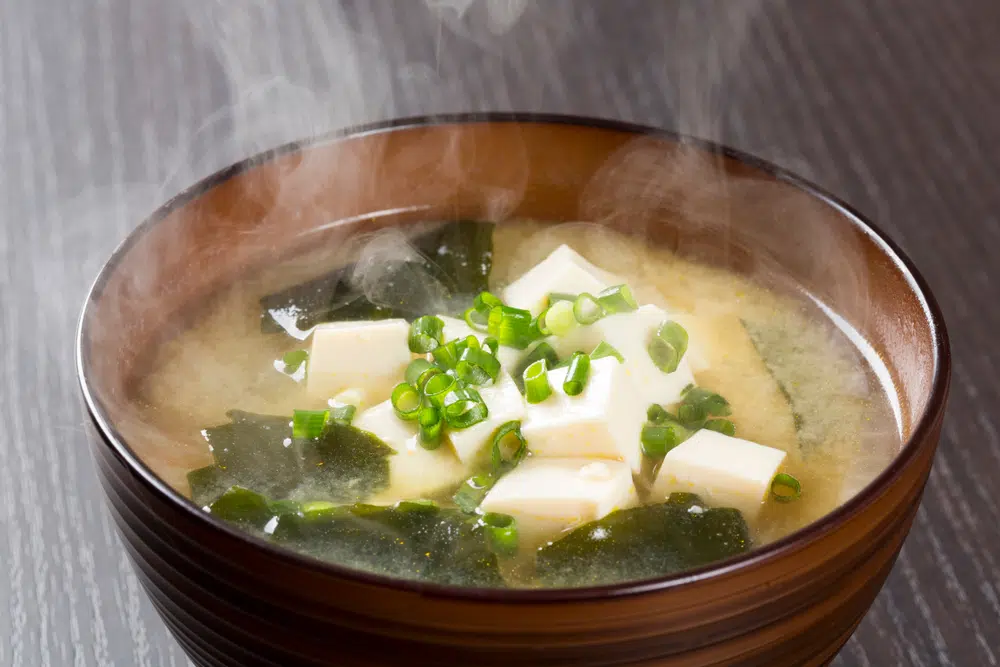 What Is Miso Soup?
Miso soup is a traditional Japanese soup made with dashi broth and miso as its base ingredients. This savory soup gets its flavor from miso, a salty fermented soybean paste.
It is often served as an appetizer at Japanese restaurants and commonly served for breakfast in Japanese homes. You can add optional ingredients to it to make it more filling. These ingredients are commonly tofu, seaweeds and scallions.
Nutritional Information For Miso Soup
Let us analyze miso soup's nutritional information.
One serving (241g) of miso soup has 59 calories, 3g of total fat and 3.5g of total carbs. It also has 1.1g of dietary fiber, meaning it only has 2.4g of net carbs. Additionally, it has 95mg of potassium and 5.8g of protein.
So, let's find out — is miso soup keto friendly?
Is Miso Soup Keto Friendly?
Yes, miso soup is keto friendly. You can enjoy this Japanese soup even while on keto! Furthermore, it is free from non-keto ingredients such as sugar and highly refined oils.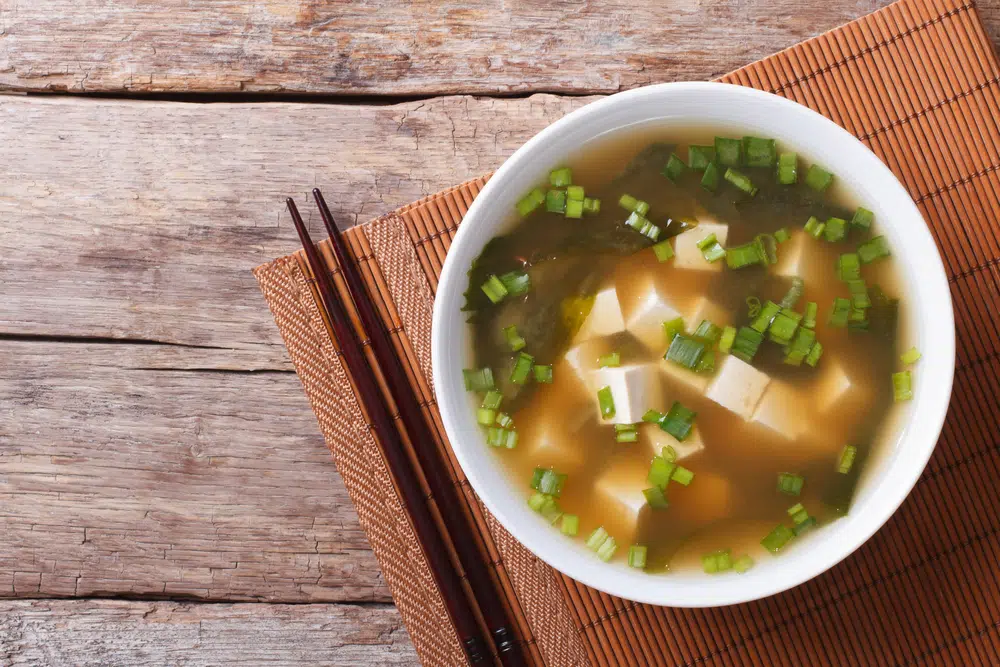 Where To Get Miso Soup?
Miso soup is easy to prepare. So you can cook it at home with these miso paste products on Amazon: