"This post contains affiliate links, and I will be compensated if you make a purchase after clicking on my links."
Ground beef is an ingredient that get very heavy use in my kitchen. Aside from tasting delicious, it's affordable and extremely versatile.
It's also naturally low carb and Keto friendly! Duh, it's meat.
Here are some easy Keto ground beef recipes that are super simple and actually taste great!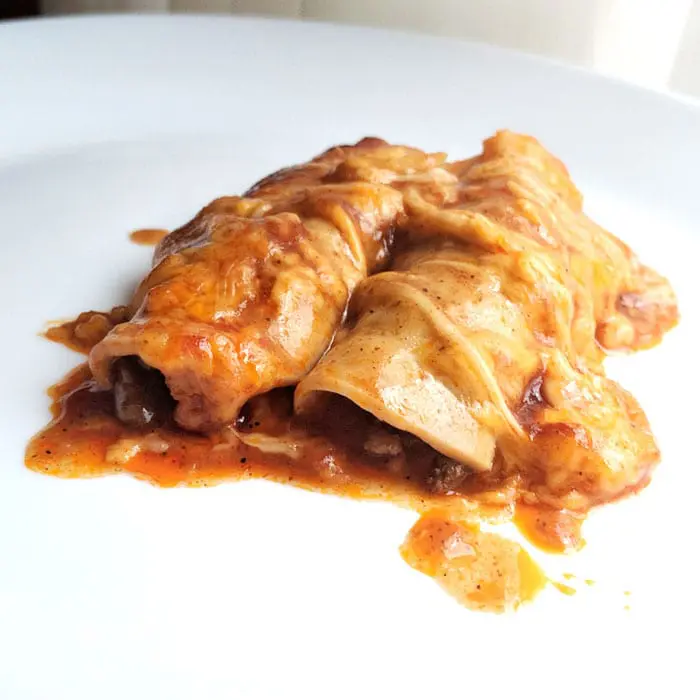 Easy Keto Enchiladas
If you've been missing enchildas, you absolutely must try my recipe! You can doctor them up any way you want with different meats and sauces.
This recipe is featured in my free Keto meal plan. You're going to want to make a double batch. Trust me.
Recipe: Easy Keto Enchiladas by No Bun Please
Keto Ground Beef Casserole
Kasey knocked it out of the park with this one! I always have the ingredients for this dish on hand to make throughout the week.
If you've been longing for comfort food featuring ground beef, this is the recipe you're looking for!
Recipe: Keto Ground Beef Casserole by Kasey Trenum
Stuffed Poblano Peppers
I love this stuffed poblano recipe. It's packed with flavor and the leftovers are even better!
Kim also includes various tips like ingredient substitutions, additional uses, and more.
Recipe: Stuffed Poblano Peppers by Low Carb Maven
Keto Chili
Another favorite in our household is this Keto friendly chili from Suzanne over at Keto Karma!
The recipe is super easy and includes directions for a slow cooker or Instant Pot.
Recipe: Keto Chili by Keto Karma
Keto Philly Cheesesteak Skillet
Indulge in the fantastic flavors of a Philly cheese steak without the high carb count!
I like to serve mine with a side of chipotle mayonnaise or cream cheese -- it's SO good!
Recipe: Keto Philly Cheesesteak Skillet by Ruled Me
Meatza "Pizza" Crust
When you venture into the Keto world, you start to get pretty inventive with the ingredients. This recipe is the perfect example.
The Meatza is a low carb pizza crust recipe that is so easy to throw together and best of all -- delicious!
Recipe: Meatza by Healthy Recipes Blogs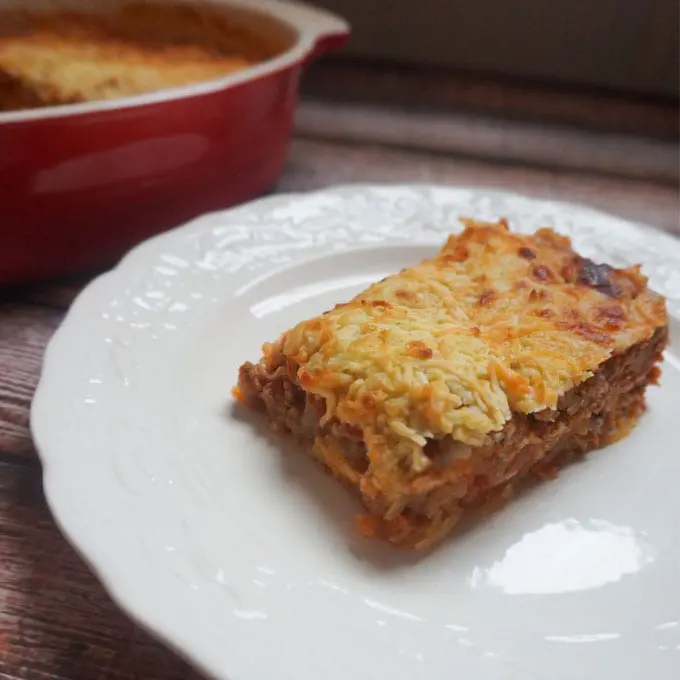 Italian Spaghetti Squash Casserole
Growing up in an Italian household, lasagna was a dish reserved for special occasions.
In place of pasta, use spaghetti squash! It's key for this comfort classic.
Recipe: Italian Spaghetti Squash Casserole by No Bun Please
Bacon Wrapped Meatloaf
Meatloaf is a mega guilty pleasure of mine. One bite and I'm immediately transported back to my childhood.
This Keto meatloaf recipe from Diet Doctor does not disappoint! I like to serve it alongside buttered green beans and cauliflower rice.
Recipe: Bacon Wrapped Meatloaf from Diet Doctor
Bacon Cheeseburger Casserole
This Bacon Cheeseburger Casserole from Stay Snatched is super delicious!
You can customize this and serve it up how you like. Mayo, mustard and pickles for me, please!
Recipe: Burger Cheeseburger Casserole
Cheesy Cauliflower Shepherd's Pie
This recipe reminds me of the Shepherd's Pie from the Cheesecake Factory -- one of my favorites before starting a Keto Diet.
The seasoned ground beef and cheesy cauliflower mash are perfect together. And with a much lower carb count, you won't even miss the mashed potatoes!
I like to prepare mine in a cast iron pan and refrigerate until right before cooking. Such an easy option for busy week nights.
Recipe: Cheesy Cauliflower Shepherd's Pie by All Day I Dream About Food
Keto Chili Dog Pot Pie Casserole
Another slam dunk meal in my book -- I could eat this every day!
Kyndra uses a low carb recipe for chili as the base and doctors it up to create this indulgent dinner.
Make it. You won't regret it.
Recipe: Keto Chili Dog Pot Pie Casserole by Peace Love and Low Carb
Pin this Post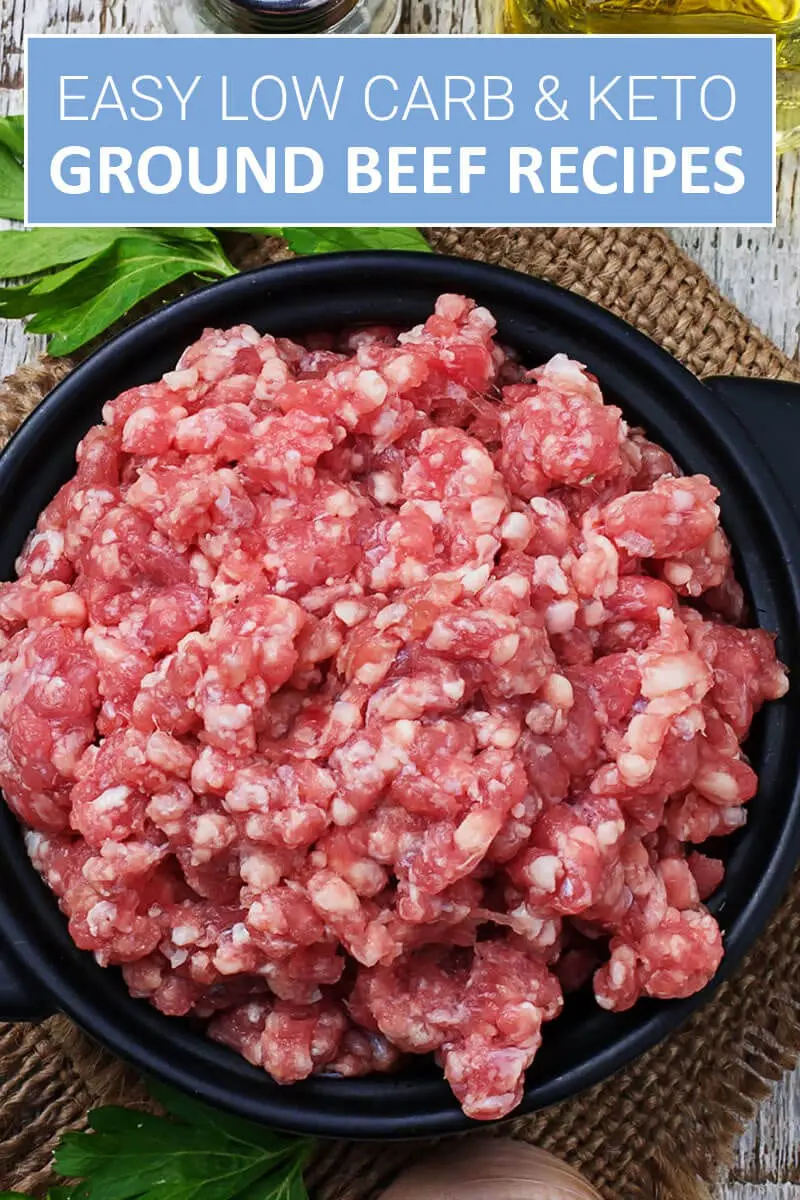 What are your favorite Keto recipes featuring ground beef? Comment below!