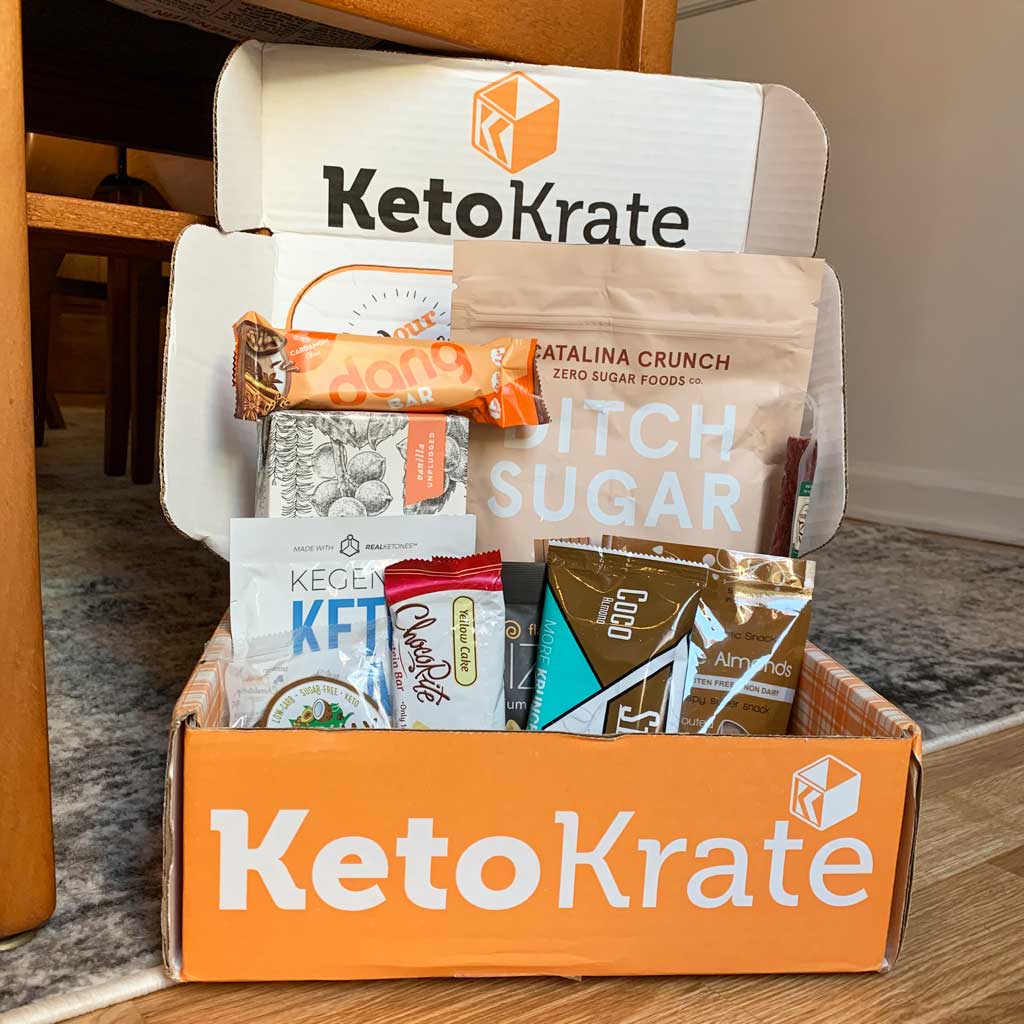 Each month, I get a Keto Krate shipped directly to my doorstep that is filled with low carb treats.
There's always something new to try, and I've actually discovered some of my favorite products through this subscription box!
Here's what came in my Keto Krate for May 2018!
Keto Krate May 2019 Unboxing Video
Save 15% on Keto Krate
You can SAVE 15% on your first Keto Krate using coupon coude: KRATE15
Products in the May 2018 Keto Krate
Cinnamon Toast Cereal by Catalina Crunch
Vanilla Shake by Kegenix
Yellow Cake Protein Bar by ChocoRite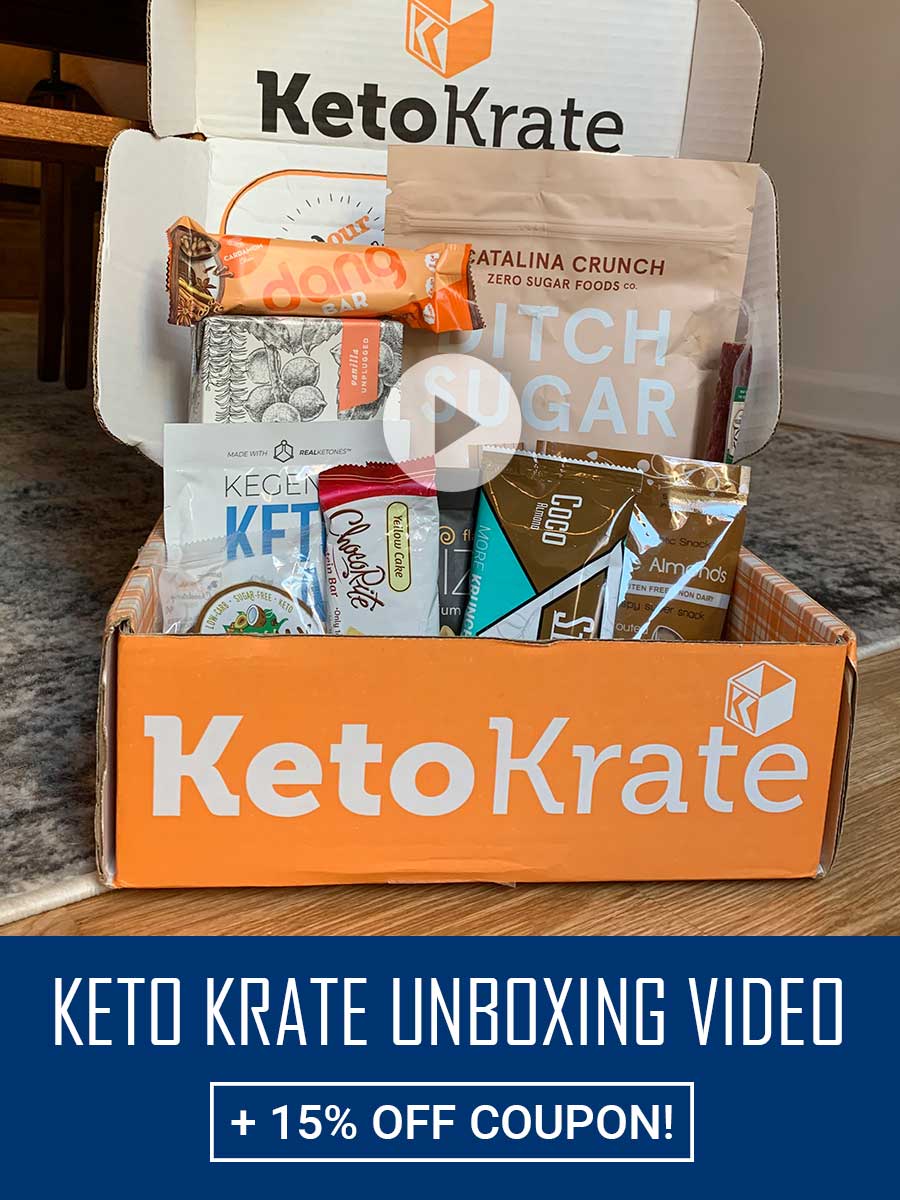 Support No Bun Please
If you found this helpful, please consider sharing this post on social media -- I greatly appreciate it!
You may also be interested in ...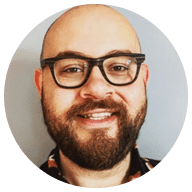 Hey, I'm Dom!
With a Keto diet, I lost 80 pounds, fixed my digestive issues and greatly improved my life-long anxiety. I love sharing my low carb recipes and guides with other Keto enthusiasts from all aross the globe!