by Dom Geracia
Each month, I get a Keto Krate shipped directly to my doorstep that is filled with low carb treats.
There's always something new to try, and I've actually discovered some of my favorite products through this subscription box!
Here's what came in my Keto Krate for May 2018!
Keto Krate May 2019 Unboxing Video
Save 15% on Keto Krate
You can SAVE 15% on your first Keto Krate using coupon coude: KRATE15
Products in the May 2018 Keto Krate
Cinnamon Toast Cereal by Catalina Crunch
Vanilla Shake by Kegenix
Yellow Cake Protein Bar by ChocoRite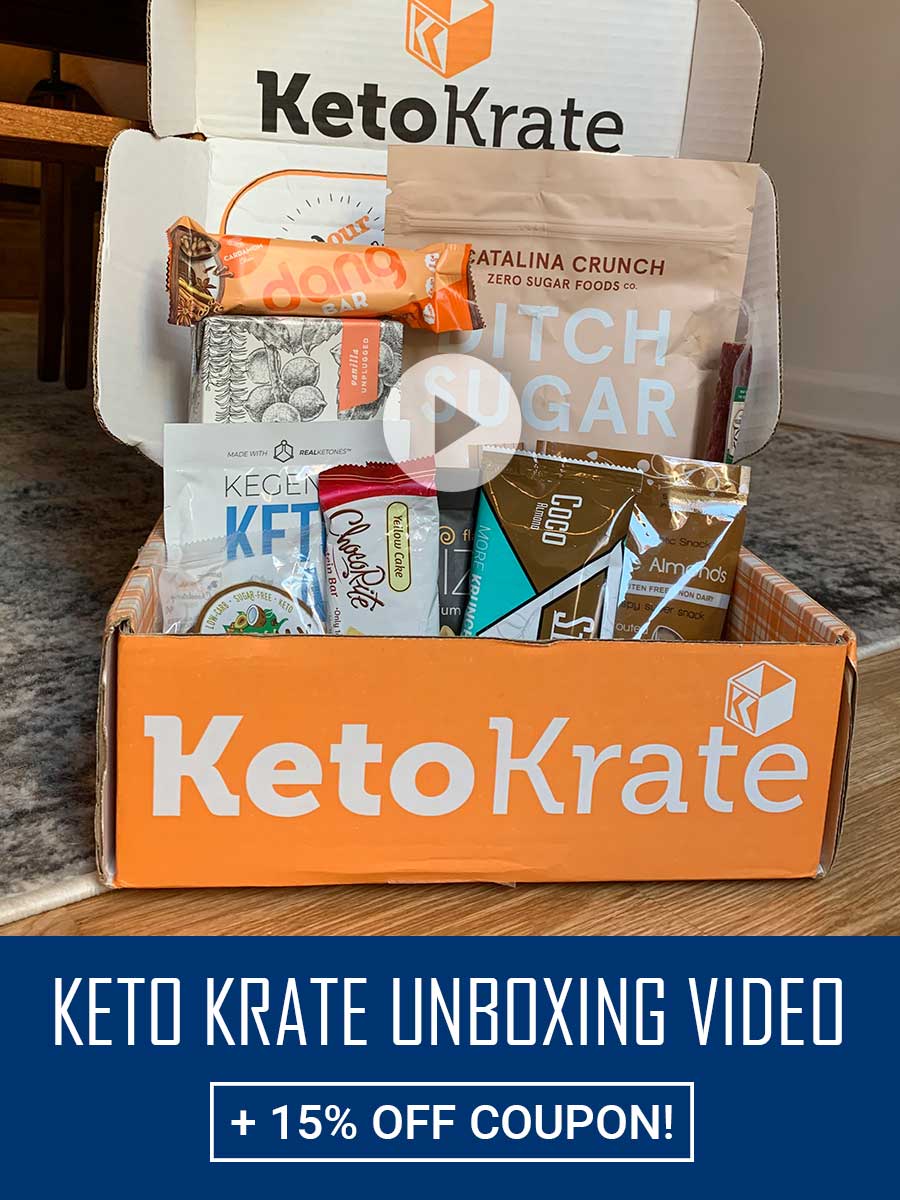 Dom Geracia is a long time Keto diet follower who is passionate about simplifying the low carb lifestyle for beginners. When he's not posting yummy food pics on Instagram, you can likely find him cuddling the nearest cat or guzzling down (yet another) iced coffee.
Posted 05/10/2019
Never miss a post!
Get e-mail updates sent directly to your inbox.