"This post contains affiliate links, and I will be compensated if you make a purchase after clicking on my links."
Are you one of the people wondering if zucchini noodles are keto friendly? Well, you've come to the right place!
In this article, we'll discuss what these noodles are and answer the question, "is zucchini noodles keto friendly?"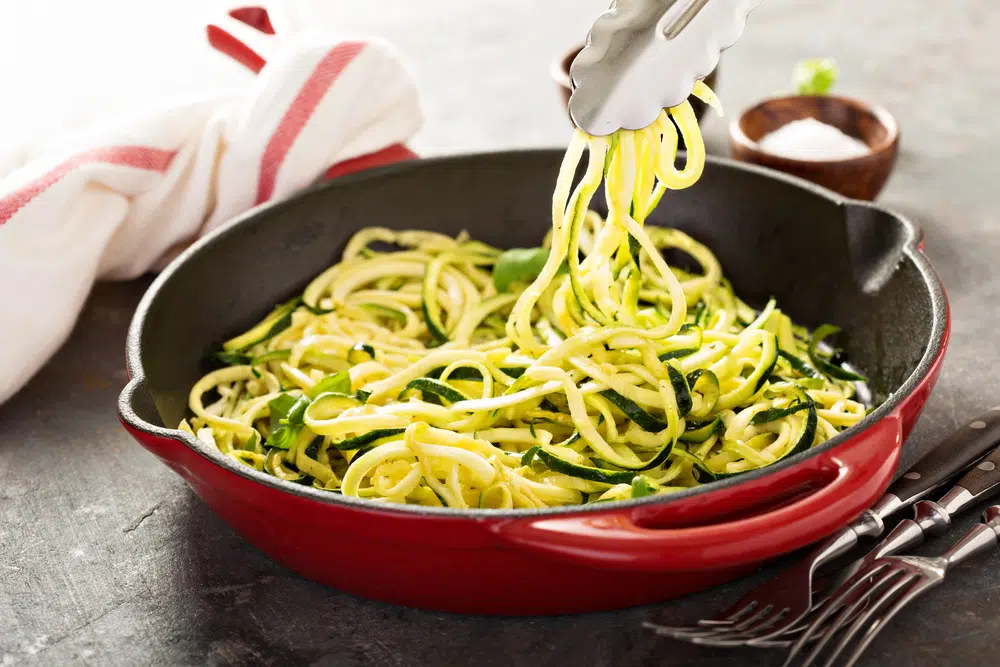 What Is Zucchini Noodles
Zucchini noodles, also called Zoodles, are zucchinis that have been cut into thin strips, forming long spiral strands that resemble noodles. And people usually make their own Zucchini noodles using kitchen devices such as a vegetable spiralizer or a julienne peeler.
Furthermore, zoodles are usually used as a healthier alternative to traditional pasta. And a lot of people love the noodles' taste because they absorb the flavors of a dish's ingredients well.
Nutritional Information For Zucchini Noodles
Let us analyze Zucchini noodles' nutritional information before answering the question: is zucchini noodles keto friendly?
One cup of zucchini noodles weighing 118g has 20 calories, 0.4g of total fat and 3.7g of total carbs. It also has 1.2g of dietary fiber, meaning it only has 2.5g of net carbs. Furthermore, it also has 1.4g of protein and 9.4mg of sodium.
Is Zucchini Noodles Keto Friendly?
Yes, zucchini noodles are keto friendly. They are low in net carbs, only having 2.5g pero 118g serving. And they are also packed with a lot of nutrients and don't have any harmful ingredients.
Where To Get Zucchini Noodles?
You can make your own zucchini noodles with the help of these vegetable spiralizer from Amazon: