"This post contains affiliate links, and I will be compensated if you make a purchase after clicking on my links."
Udon is thick chewy noodles that Japanese people get comfort from. But is udon noodles keto friendly? Can people on the keto diet also make this one of their comfort food? Continue reading below to find out!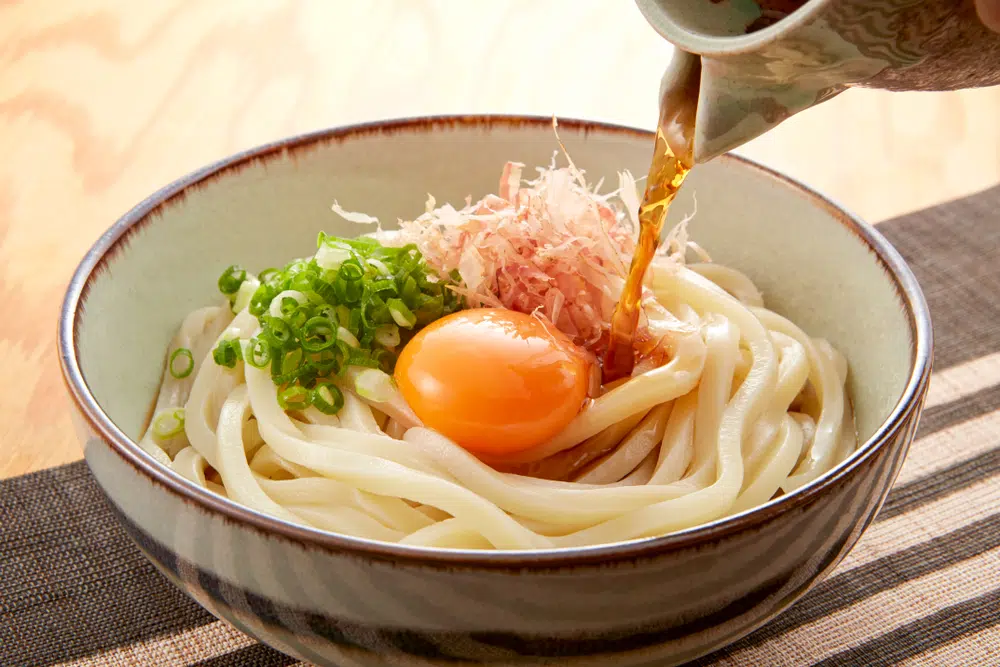 What Is Udon Noodles?
Udon noodles or simply "udon" is thick, chewy and smooth noodles made with wheat flour, water and salt. It is used in Japanese cuisine and is considered a comfort food for Japanese people.
Udon can be prepared and served in many different ways in Japanese cuisine. But most commonly, it is in the form of a hot soup where the broth is made from dashi, soy sauce and mirin. Other variations include stir fried yaki udon and Japanese curry udon.
Nutritional Information For Udon Noodles
Before we answer the question "is udon noodles keto friendly?", let's analyze its nutritional information.
One cup of udon noodles weighing 276g has 208 calories, 0.8g of total fat and 42g of total carbs. It has 1.8g of dietary fiber, so that means it has 40.2g of net carbs. Furthermore, it is rich in potassium (125mg) and has 12mg of sodium and 7.3g of protein.
Is Udon Noodles Keto Friendly?
No, udon noodles is not keto friendly. Why? Because even if has keto-friendly ingredients, it is high in net carbs (40.g per 276g serving).
With the amount of net carbs, udon noodles can immediately kick you out of the ketosis state even with a small portion.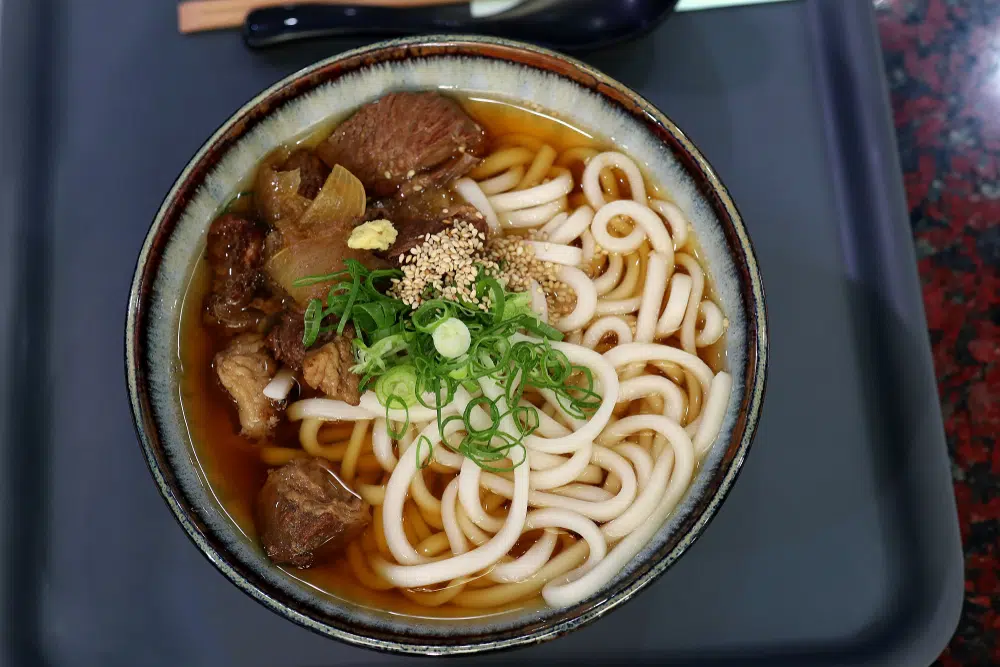 Keto Friendly Alternatives For Udon Noodles
Konjac or Shirataki Noodles
Konjac, Shirataki or "miracle" noodles is the best keto friendly alternative to udon noodles. It is used as a substitute to a lot of noodle and pasta dishes.
This noodle is made from the roots of the Japanese konjac plant. And it is made up of 97% water and 3% fiber.