"This post contains affiliate links, and I will be compensated if you make a purchase after clicking on my links."
Sambar is a staple food in Sri Lanka and South India. Since it contains vegetables and lentils, it is a super healthy food. Nevertheless, is Sambar keto friendly? This post will discuss the nutritional facts of Sambar, so you can determine if you can eat it on keto or not.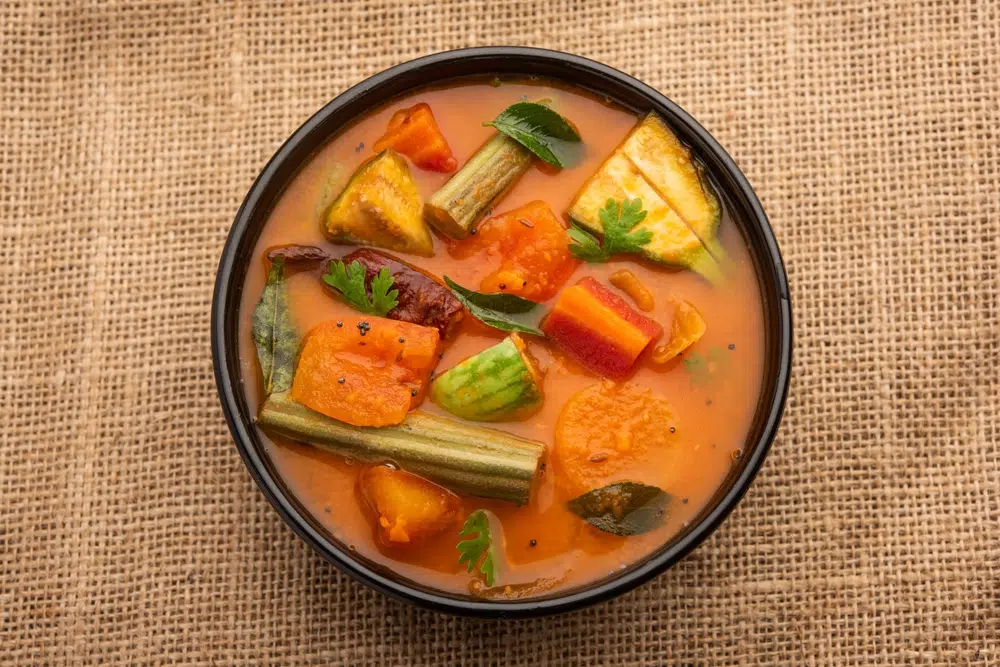 What is Sambar?
Sambar is one of the most popular Southern Indian and Sri Lankan food dishes. It would be right to say that Sri Lankan and South Indian cuisine are incomplete without it.
It is a stew made out of lentils and various vegetables. According to food historian K. T. Achaya, Sambar originated in the 17th century. The dish got its name from the Tamil word "Champaran".
You may see some regional variations in Sambar dishes. Generally, the main ingredients are pigeon pea lentil, carrot, okra, tamarind broth, pumpkin, brinjal, vegetables, drumstick, etc.
The sambar spice includes cumin seeds, fenugreek seeds, black pepper, dry red chilies, dry coconut, and more.
Sometimes, people also use split red or yellow lentils instead of pigeon pea lentils. You may also use a blend of all three lentils. People serve Sambar with Dosa, Idli, rice, and vada.
Nutritional Information of Sambar
The nutritional value of Sambar may vary depending on the lentils, vegetables, and other ingredients you use in it. If we analyze the nutritional facts of a standard Sambar recipe, you get 260 calories per two cups, weighing 506g.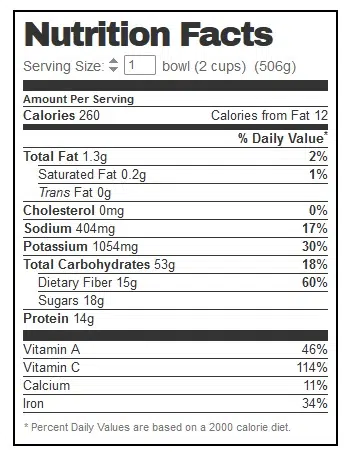 You also get 53g of carbohydrates, out of which 15g come from dietary fiber. Still, the count of net carbs is 38. Additionally, you get 14g of protein, 1.3g fat, and 404mg Sodium. The Sambar also contains a certain amount of Calcium, Iron, Vitamin A, and C.
Can You Eat Sambar on Keto?
Is Sambar keto friendly? No. It is not a good choice for people following the keto diet. Undoubtedly, it is a healthy food recipe, but it is high in carbs. Even one bowl of sambar that weighs 253g gives you 19g of net carbs.
Keto Alternatives for Sambar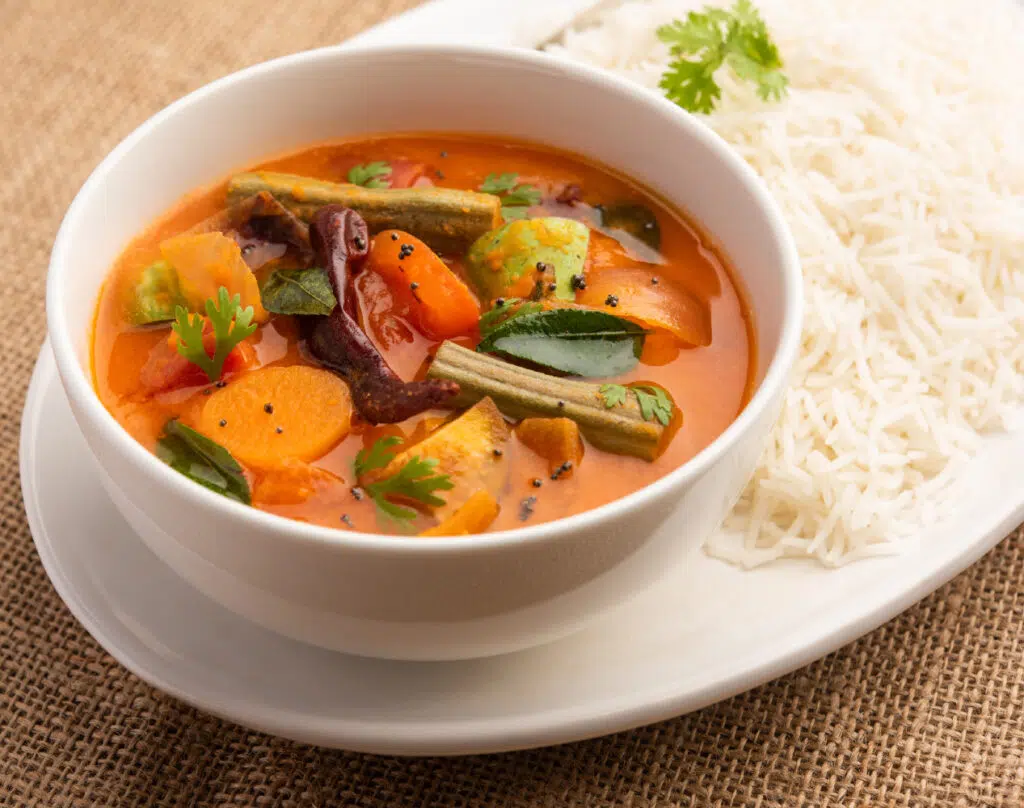 Since it is a particular food recipe, you can't find a keto alternative to this. Nevertheless, you can make your Sambar keto friendly by eliminating a few of its ingredients.
You can remove lentil and tamarind broth from sambar. And you may also look for a keto friendly substitute for these ingredients.