"This post contains affiliate links, and I will be compensated if you make a purchase after clicking on my links."
Garlic powder is a seasoning that can enhance flavor and make any food dish better. The question is, is garlic powder keto friendly? Continue reading to find out!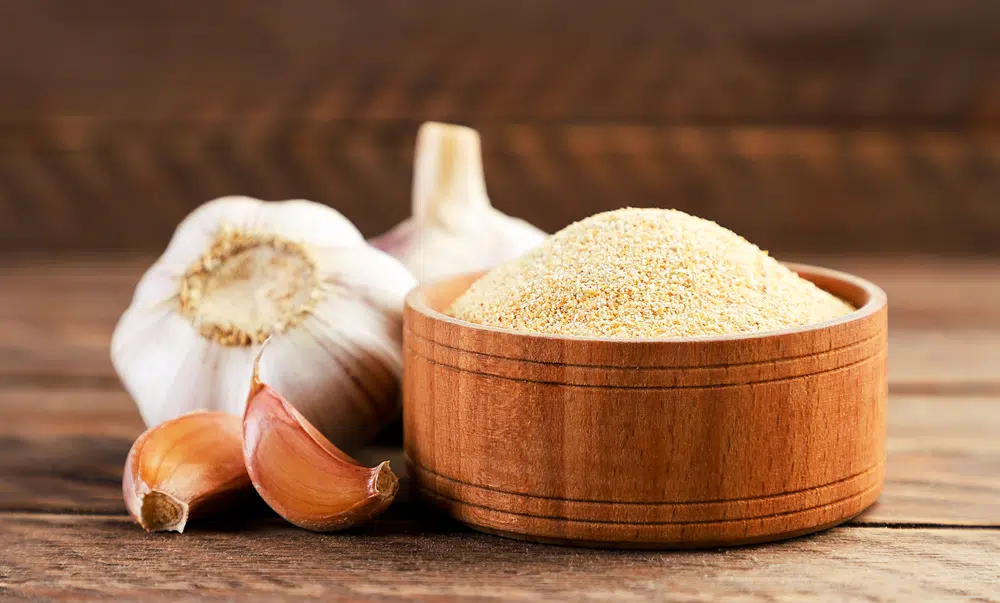 What Is Garlic Powder?
Garlic powder is a well known seasoning made from dehydrated garlic and used in food dishes to enhance their flavor. The process of making this seasoning is by drying and dehydrating garlic and then grounding it into powder.
This seasoning is also a common ingredient of spice mix and seasoned salt. Furthermore, it is sometimes used as a substitute for fresh garlic cloves in food dishes.
Nutritional Information For Garlic Powder
Let us analyze garlic powder's nutritional information below.
One teaspoon (3.1g) of garlic powder has 10 calories, 0g of total fat and 2.3g of total carbs. It also has 0.3g of dietary fiber, meaning it has 2g of net carbs. Furthermore, it has 37mg of potassium and 1.9mg of sodium.
So, let's find out — is garlic powder keto friendly?
Can You Use Garlic Powder While On Keto?
Yes, garlic powder is keto friendly since it has zero fat and 2g of net carbs per teaspoon. However, since it has a fair amount of carbs, you should use it in moderation to add flavor to your keto dishes.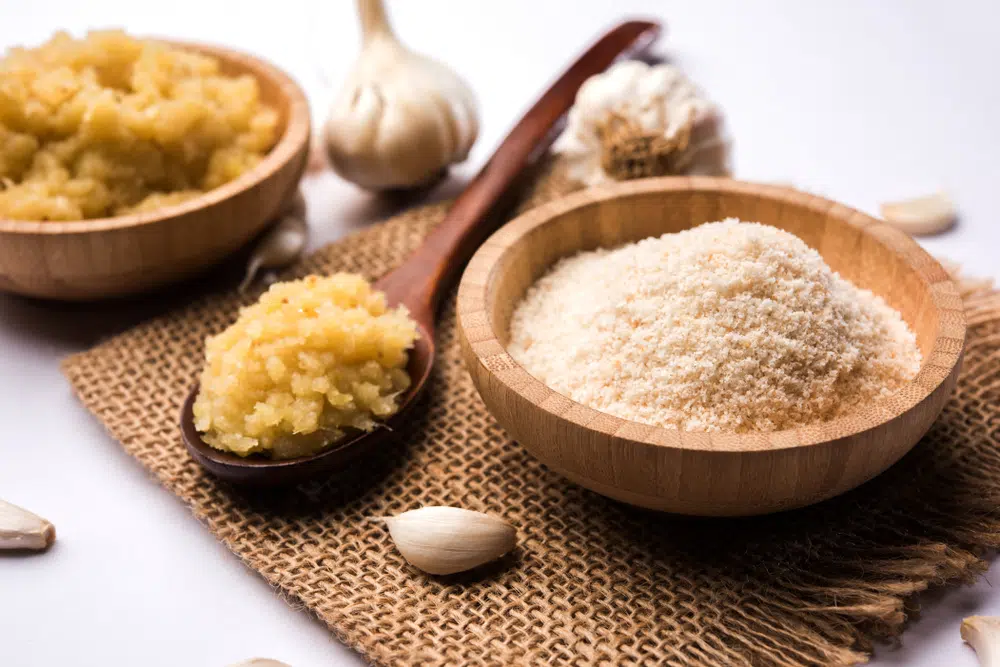 Where To Get Garlic Powder?
Garlic powder is available at your local grocery store. If not, you can always buy it on Amazon. Here are our top picks!