"This post contains affiliate links, and I will be compensated if you make a purchase after clicking on my links."
Salmon sashimi is a Japanese delicacy enjoyed by a lot of people, not only in Japan, but worldwide. But the question is, is salmon sashimi keto friendly? Let's find out if people on the keto diet can also enjoy this dish.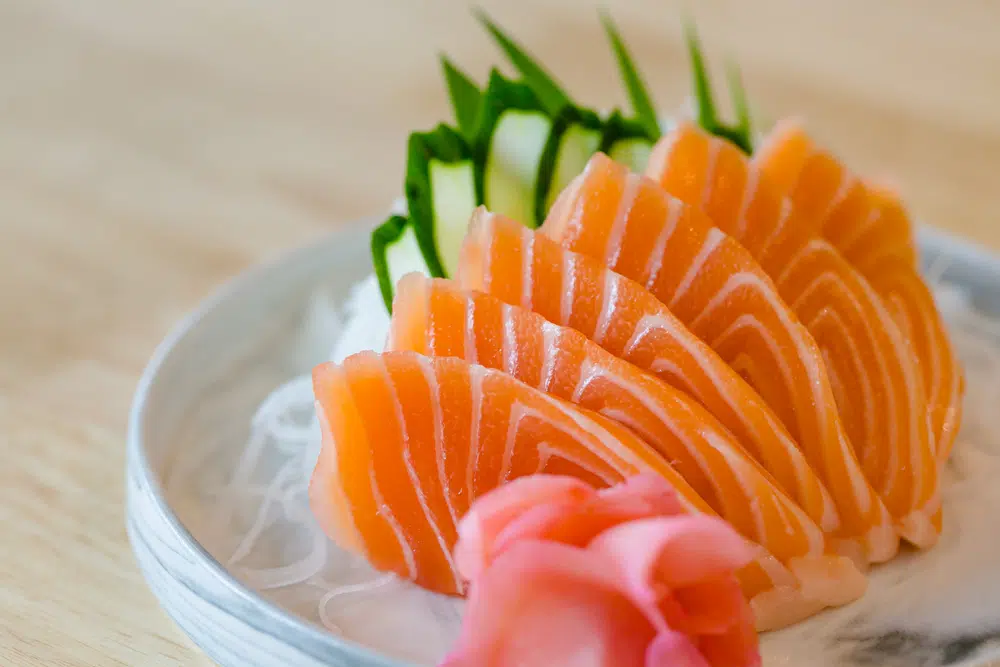 What Is Salmon Sashimi?
Sashimi is Japanese delicacy usually consisting of seafood such as fish, squid and shrimp. And the seafood is sliced into thin pieces before being served.
Salmon sashimi is a popular type of sashimi made of fresh and raw salmon. It is often eaten with soy sauce. And unlike sushi, it does not include vinegared rice.
Nutritional Information For Salmon Sashimi
Before we answer the question, "is salmon sashimi keto friendly?", let's analyze its nutritional information.
112g (or 4 pieces) of salmon sashimi has 236 calories, 15.2g of total fat and zero carbs, It also has 412mg of potassium, 68mg of sodium and 23.2g of protein. Furthermore, it is rich in vitamin C and has vitamin A, Calcium and Iron.
Is Salmon Sashimi Keto Friendly? Can You Eat It While On Keto?
Yes, salmon sashimi is keto friendly. It has no carbs and has a moderate amount of fat (15.2g per 112g). So, you can definitely enjoy this Japanese delicacy even while on keto.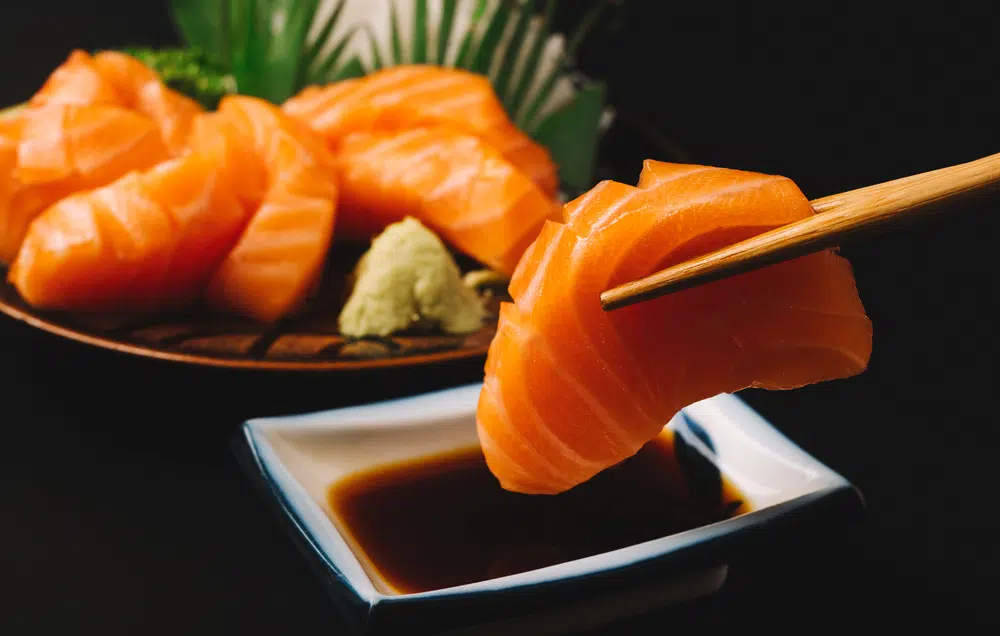 Where To Get Salmon Sashimi?
You can eat salmon sashimi at Japanese restaurants. But if you'd like to make your own at home, you can buy fresh salmon on Amazon.