"This post contains affiliate links, and I will be compensated if you make a purchase after clicking on my links."
Several people who like to eat this Creole and Cajun dish want to know – is Etouffee keto friendly? This post aims to help you learn the nutritional value of Etouffee. And it will help you determine whether or not you can eat it when following the ketogenic diet.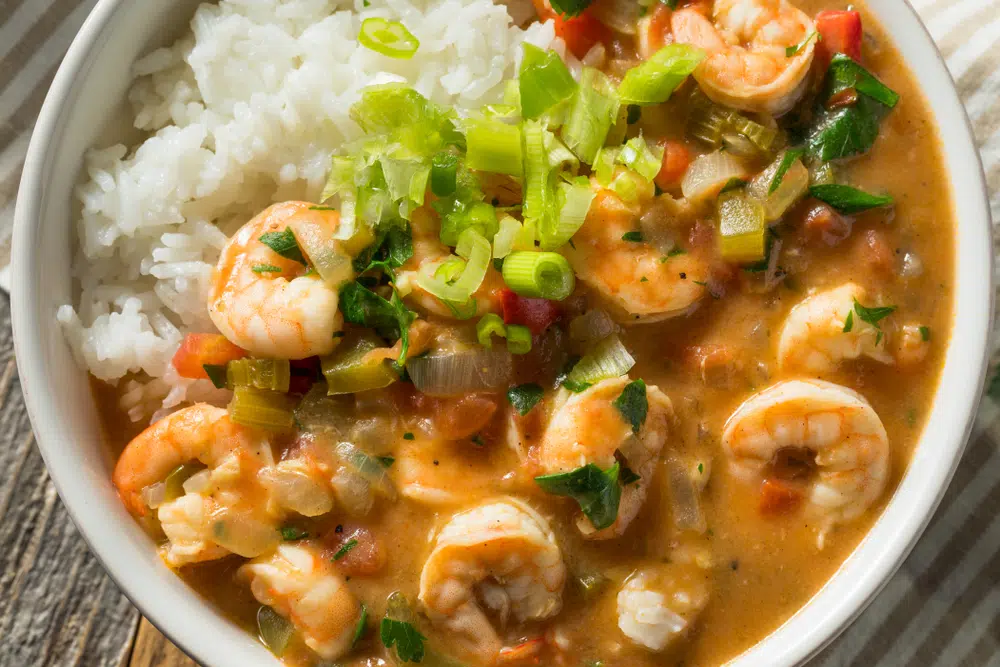 What is Etouffee?
Etouffee is a classic stew prepared in both Creole and Cajun cuisine. Rice and shellfish (crab or shrimp) are the two main ingredients of the dish. Nowadays, people cook shellfish in roux sauce and serve it over white rice. However, in the traditional Etouffee recipe, they used crawfish in the place of shellfish.
The restaurant goers in Louisiana had introduced the original Etouffee recipe in the 1950s. People in New Orleans and the Southernmost area of Louisiana love eating this dish. However, Etouffee is also very popular in Alabama, Mississippi, Eastern Texas, and Florida.
Nutritional Information for Etouffee
Two cups of Shrimp Etouffee (289g) give you 36g of total carbohydrates. Out of which, 2.4g carbs come from dietary fiber. Additionally, you get 20g of protein and 6.8g of fat. Shrimp Etouffee also contains Vitamin A, Vitamin C, Calcium, and Iron. And one serving of this dish will give you 292 calories.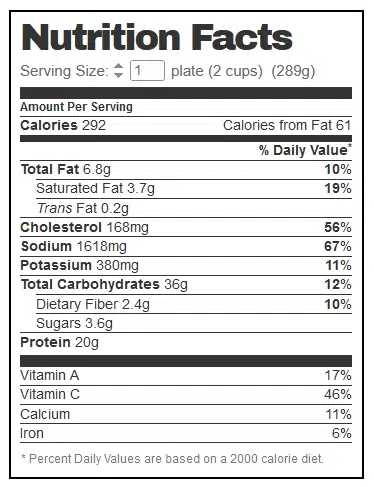 Can You Eat Etouffee On Keto?
Several people are wondering – is Etouffee keto friendly? Unfortunately, it is not. Though it's a healthy dish, avoid it while on keto diet. Because it has a high carb count. Even if you take 1 cup (144.5g) of Etouffee, you will still get 16.8g of net carb.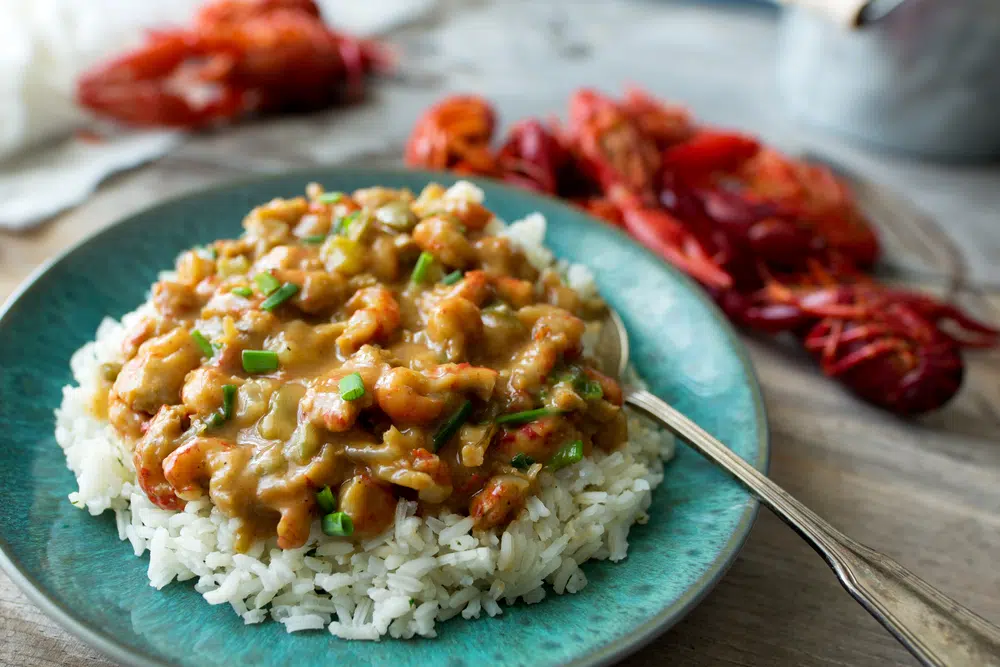 Keto Alternatives for Etouffee
Haleem
Haleem is a well-known stew consumed in Central Asia. And one bowl of Haleem, weighing 129g, gives you 4.7g of net carb. You can easily prepare it at home with seasonings such as the following:
Sinigang
Sinigang is a well-liked Filipino soup that contains meat which is stewed with garlic, tomatoes, and tamarind. One cup of Sinigang soup (234g) gives you 2.8g of net carb.
Sinigang is usually available in most Philippine and Malaysian restaurants. But if you'd like to prepare it at home, you can do so with this seasoning mix: