"This post contains affiliate links, and I will be compensated if you make a purchase after clicking on my links."
Do you love the A1 steak sauce with your steak, burger, or chicken? Then let's find out, is A1 steak sauce keto friendly? If you are following the ketogenic diet, you must learn the nutritional value of what you eat, even sauces. Let us find out if you can take A1 steak sauce on Keto.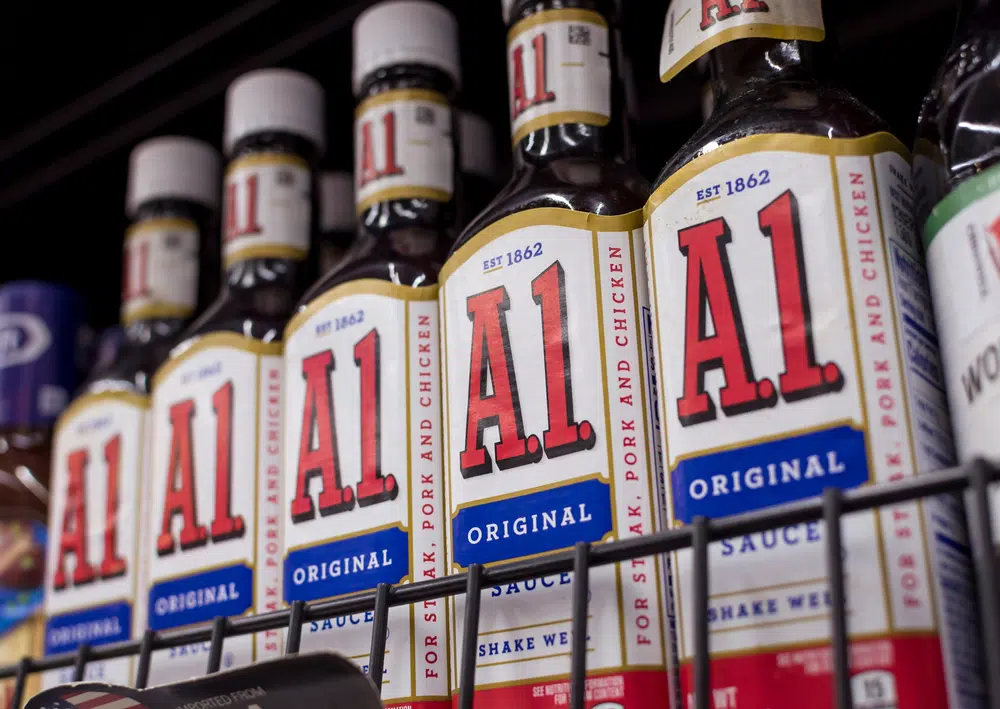 What is A1 Steak Sauce?
As the name suggests, A1 Steak Sauce is a sauce people serve with steak. Brand & Co, the subsidiary of Premier Foods, makes this brown sauce. Though it is a steak sauce, people also use it to enhance the taste of burgers, pork, chicken, and vegetable dishes.
Furthermore, A1 steak sauce contains orange puree, tomato puree, corn syrup, dried garlic, onions, and raisin paste. Additionally, the company uses a mix of various spices. In Canada, the brand sells A1 steak sauce with different ingredients. For example, instead of orange puree, they use marmalade.
If you use A1 Steak Sauce, you will feel the blend of tart-sweet, salty, or sour taste. The taste is something similar to that of Worcestershire sauce. However, it lacks the punch of heat and spice.
Nutritional Information for A1 Steak Sauce
One tablespoon of A1 Steak Sauce that weighs 17g gives you 3g of net carbohydrates. It also contains 0g of fat and protein. Furthermore, one serving gives you 15 calories.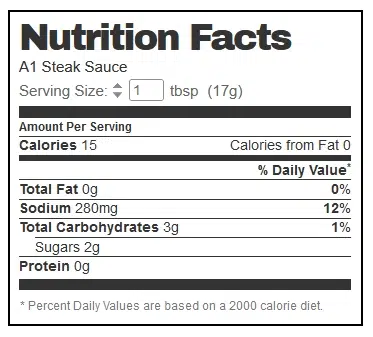 Please note that this nutritional information is for the original steak sauce that contains tomato puree, vinegar, corn syrup, orange puree, and various spices.
Can You Take A1 Steak Sauce on Keto?
If you are wondering – "is A1 Steak Sauce Keto friendly?" The answer is, no it's not. You have to avoid consuming it when following the keto diet. While it does not have significant carbs, it contains highly processed corn syrup, making it unfit for keto.
Furthermore, it doesn't have any amount of fat and protein. This is another reason why it's not ideal for people following the keto diet. If you want to eat it on keto, take it on small quantities only and balance the carb with other keto food.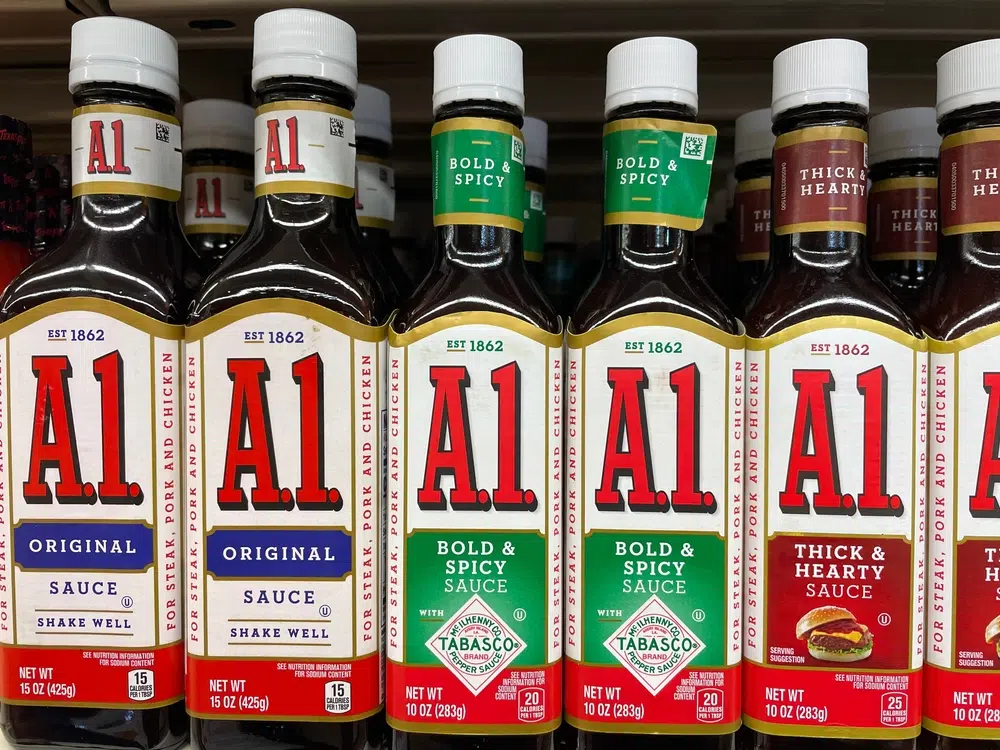 Keto Alternatives to A1 Steak Sauce
Several excellent keto alternatives to A1 Steak Sauce are available. Below, we have put together the three best options for you.
Guy Gone Keto Steak Sauce
Guy Gone Keto Steak sauce is a sugar-free steak sauce that contains keto friendly condiments. It is low in carbs and does not contain artificial flavor. One teaspoon of Guy Gone Keto Steak Sauce that weighs 14g gives you 1g of net carbs.
Primal Kitchen Steak Sauce
Primal Kitchen Steak Sauce is an unsweetened BBQ and steak sauce. It contains organic crushed tomatoes, apple cider vinegar, Dijon mustard, garlic powder, etc. And you get 2g of net carb per 31g.
G Hughes Sugar Free Steak Sauce
G Hughes Sugar-Free Steak Sauce gives 1g of net carbohydrate per 15g. This steak sauce contains tomato puree, plum puree, cider vinegar, black pepper, garlic powder, onion powder, and more.