"This post contains affiliate links, and I will be compensated if you make a purchase after clicking on my links."
Guava is a well-known tropical fruit, known for its various health benefits. However, is Guava fruit keto friendly? Let us look at its nutritional value to determine this.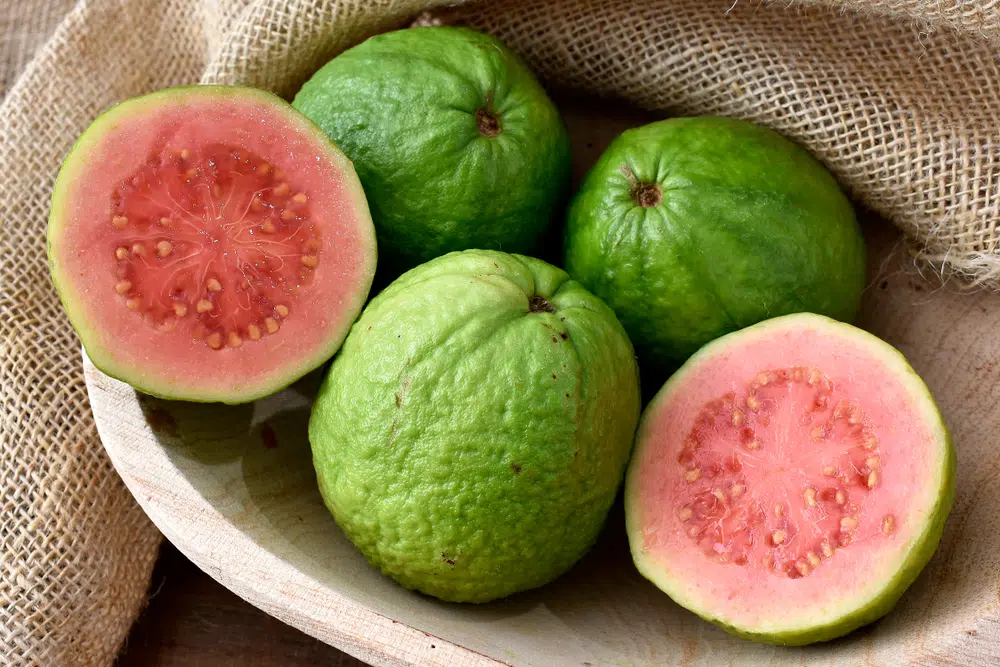 What is a Guava?
Guava is a common fruit people cultivate in several tropical and subtropical regions worldwide. Nevertheless, it is native in Central America, Northern South America, the Caribbean, and Mexico. It has a pleasant sweet taste, but some people find it something between pear and strawberry. And because there are so many different kinds of guava fruits, the taste varies.
Additionally, guava juice has various culinary uses in Latin America and Mexico. The well-known drink, Agua Fresca, is also made using guava. Apart from this, people also make candies, fruit bars, snacks, and desserts out of it. In numerous countries, people eat raw Guava with a pinch of salt.
Guava is rich in Vitamin C, potassium, antioxidants, and dietary fiber. Therefore, it helps lower the blood sugar level. According to a study, a guava fruit might boost heart health by decreasing cholesterol levels and blood sugar.
Nutritional Information for Guava
100g of raw guava gives you 14g of carbohydrates, out of which 5.4g carb comes from dietary fiber. So it means you get 8.9g of net carbs. Apart from this, it gives you 2.6g of protein and 1g of fat.
Guava is an excellent source of various vitamins and minerals as well. You get Iron, Calcium, Zinc, Sodium, Potassium, and Phosphorus. Furthermore, the fruit contains Vitamin K, Vitamin C, and Vitamin A.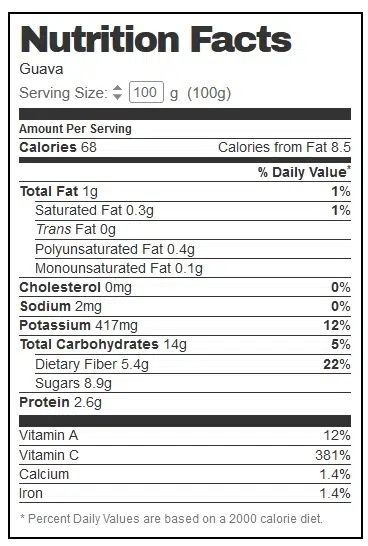 Can You Eat Guava on Keto?
Is guava fruit keto friendly? Yes, you can eat guava on keto. However, you should be careful of its serving size. Per 100g, you get 8.9g of net carbs.
So one small guava in a day won't affect the ketosis state in your body. Furthermore, Guava has 2.6g of protein and 1 of fat, making it a keto-compatible fruit.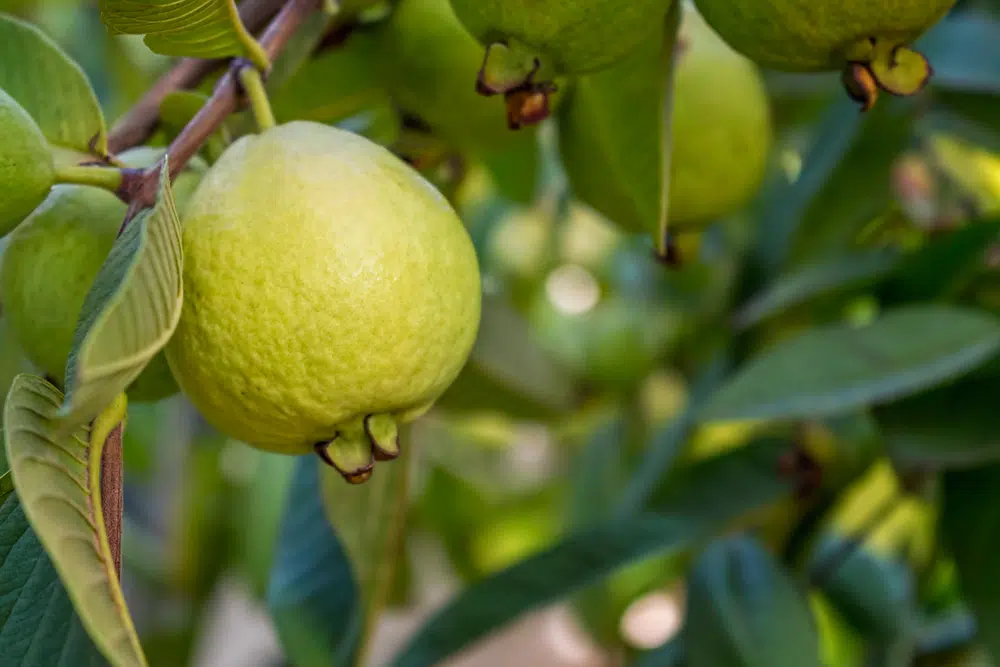 Where to Get Our Favorite Keto-Friendly Guava?
You can buy fresh guava fruits from your nearby supermarket or a fruit and vegetable shop.