"This post contains affiliate links, and I will be compensated if you make a purchase after clicking on my links."
Is crab meat keto friendly? Let's analyze its nutritional information and find out if this versatile and delicious shellfish is keto friendly or not.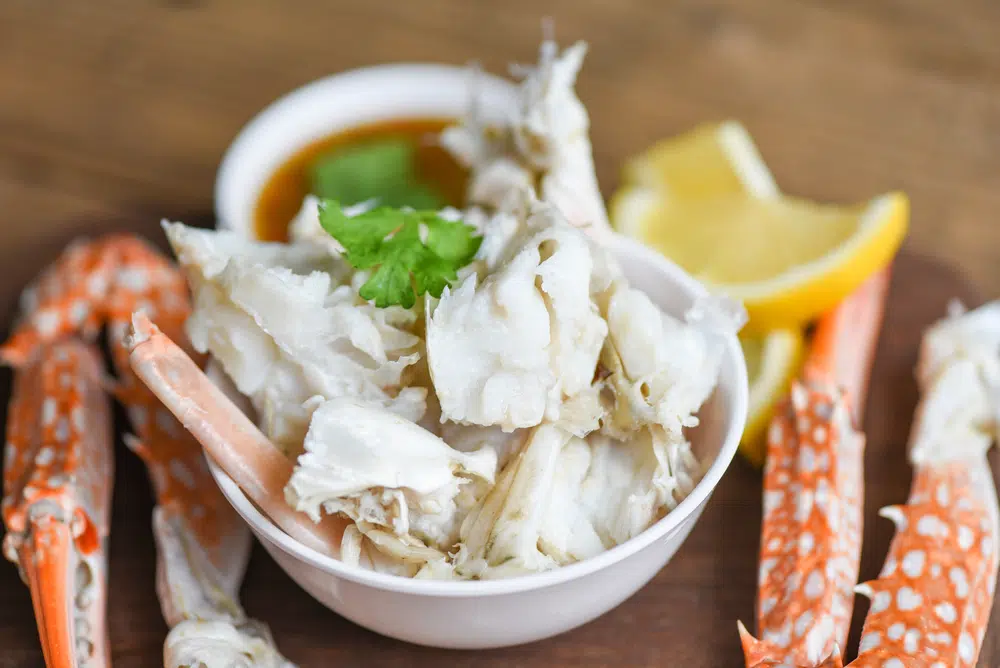 What Is Crab Meat?
Crab meat, as the name suggests, is the meat found within a crab. It is also called crab marrow and is used in many cuisines for its soft texture and sweet taste.
Crab meat can be baked, broiled, grilled, or roasted. And it can be an ingredient in salads, pastas, soup and many more. Many people enjoy crab meat in various dishes, such as Crab Imperial, because it is delicious, low in fat and packed with protein.
Nutritional Information For Crab Meat
Let us analyze crab meat's nutritional information here to help us answer the question: is crab meat keto friendly?
One cup of flaked crab meat weighing 118g has 98 calories, 0.9g of total fat and 0g of total carbs. It is also rich in proteins (21g per cup), vitamin C, calcium and iron.
Is Crab Meat Keto Friendly?
Absolutely! Crab meat is a whole food so it is a must for a healthy and well-balanced keto diet. Not only because it is rich in protein but also because it only has 0.9g of total carbs per 118g serving.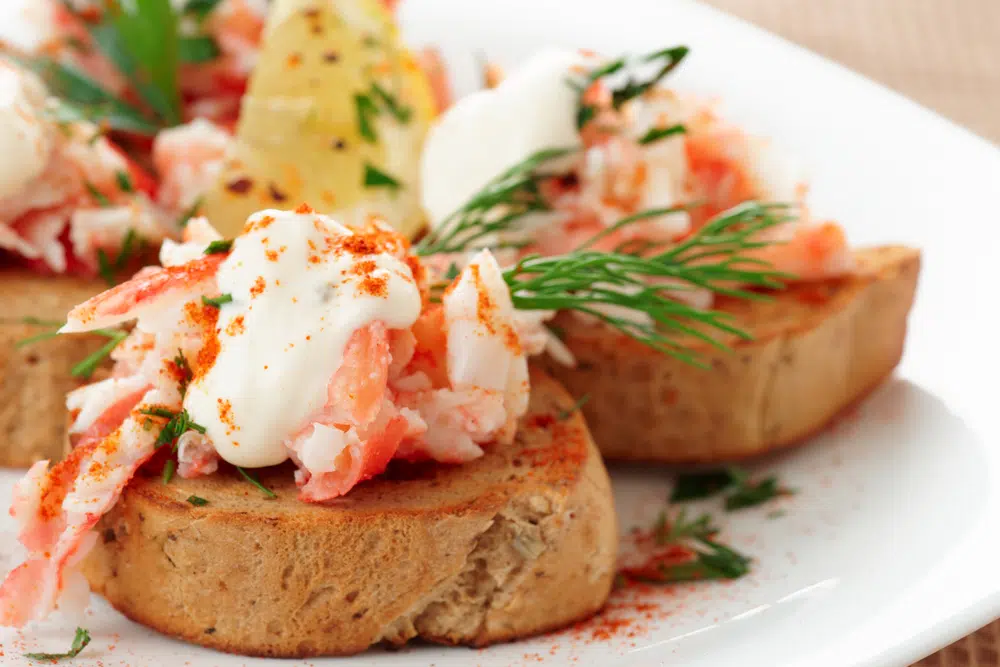 Where To Get Crab Meat?
You can buy crab meat at local fish and seafood market. And luckily, on Amazon! See below for our top Amazon picks: