"This post contains affiliate links, and I will be compensated if you make a purchase after clicking on my links."
Turmeric is a spice that not only packs a lot of flavor, but also a lot of nutrients. However, is turmeric keto friendly? Let's find out below!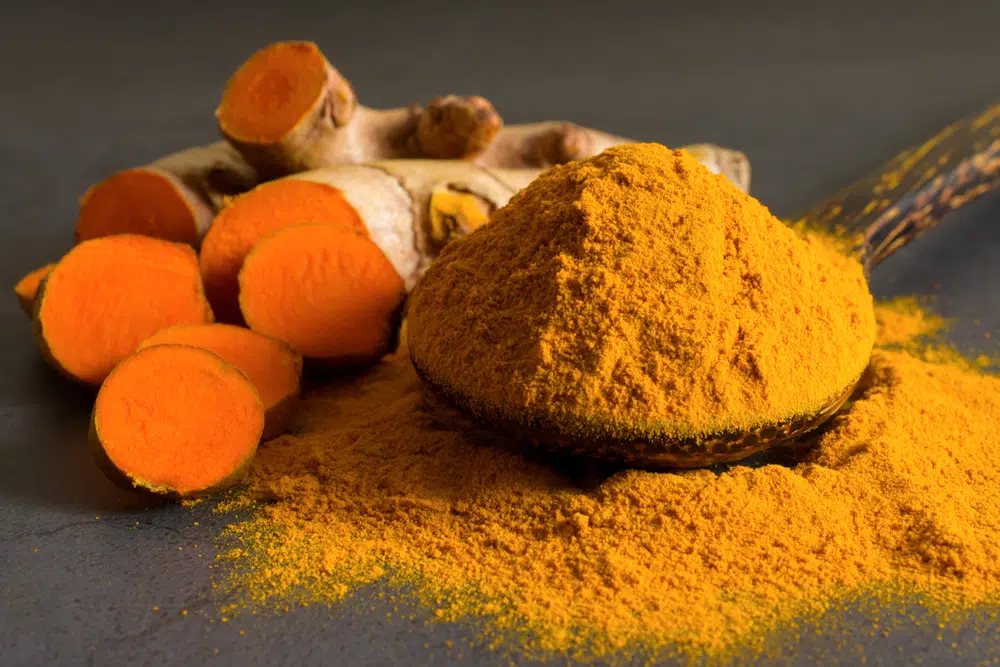 What Is Turmeric?
Turmeric is a flowering plant from the ginger family. The roots of the plant are usually ground to produce a powder with a deep orange-y yellow color. This is why turmeric is also referred to as the "Indian Saffron" or "The Golden Spice".
Turmeric tastes bitter and is used to add color and flavor to food, especially in many Asian food like curries. Furthermore, other than its culinary usage, it is also used as a medicine and can help reduce swelling among other things.
Nutritional Information For Turmeric
Let us analyze Turmeric's nutritional information before we answer the question: "is turmeric keto friendly?"
30g or 10 teaspoons of turmeric has 94 calories, 1g of total fat and 20g of total carbs. It has 6.8g of dietary fiber, meaning a 30g serving has 13.2g of net carbs. Furthermore, it has 2.9g of protein, 8.1mg of sodium, 620mg of potassium and is rich in iron.
Is Turmeric Keto Friendly? Can You Use It While On Keto?
Yes, it is keto friendly. However, since it has a moderate amount of net carbs (13.2g of net carbs per 30g), it is recommended to use it in moderation while you're on a keto diet.
Where To Get Turmeric?
Turmeric is available at local grocery stores or Amazon. Here are the best turmeric products you can find on Amazon!