"This post contains affiliate links, and I will be compensated if you make a purchase after clicking on my links."
Are you curious as to what I recently received in my July 2018 Keto Krate?
Watch me unbox and go through each product with some light commentary.
Order your own Keto Krate today -- it's like having your birthday every month!
Keto Krate Contents
Each Keto Krate comes with 8+ low carb snacks that are suitable for the Keto diet. In addition, there is usually a recipe to try, more information about the products, and money-saving coupon codes for most of the products! If you find a product you really like, that's a great way to stock up and keep prices lower.
Keto Krate Video Unboxing
And now for the products!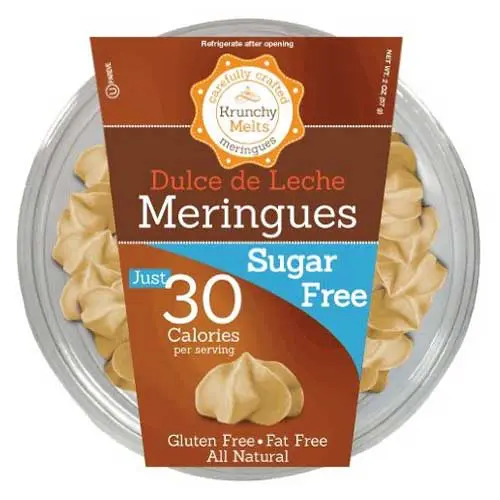 Krunchy Melts - Dulce De Leche
Each meringue treat comes out to 1.2g carbs each. Not bad for a nice, caramel flavor!
Website / Buy on Amazon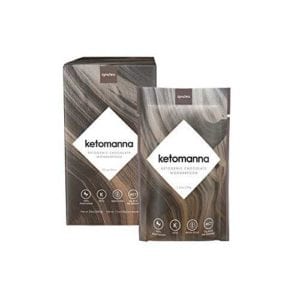 Synchro KetoManna
The Keto Krate sheet describes this as a ketogenic chocolate fudge -- say no more!
Website / Buy on Amazon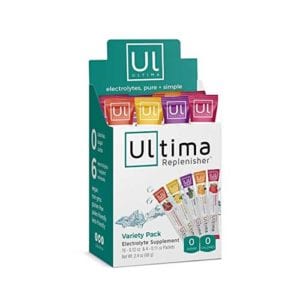 Ultima Replenisher Electrolytes
I've been wanting to try these! Add the small packet to your beverage and enjoy the added benefits of replenishing your electrolytes!
Website / Buy on Amazon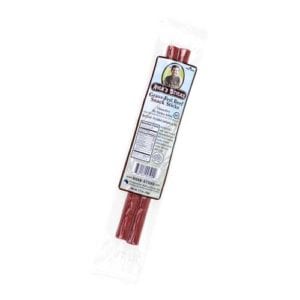 Nick's Sticks - Grassfed Beef
Two meat sticks for zero carbs -- perfect! Can't wait to give these a try.
Website / Buy on Amazon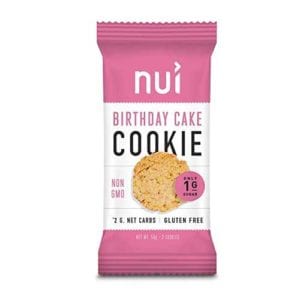 Nui Birthday Cake Cookies
I'm not the biggest fan of Birthday Cake flavored things, but I really enjoyed these! You can't beat 1g of carbs per cookie, either!
Website / Buy on Amazon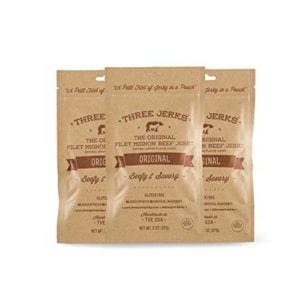 Three Jerks Fiet Mignon Beef Jerkey
I particularly love meat snacks! Jerky made from filet mignon? Yes, please!
Website / Buy on Amazon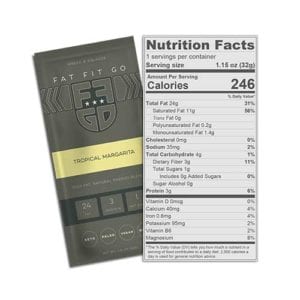 Fat Fit Go - Tropical Margarita
The perfect Keto snack and the flavor is spot-on for summertime!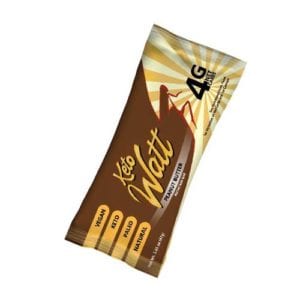 KetoWatt Peanut Butter Bar
I am a sucker for peanut butter, so I'm excited to enjoy this for an after dinner treat!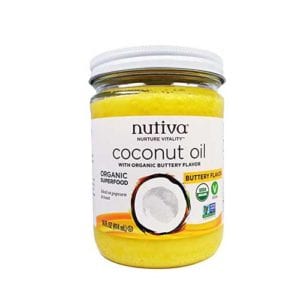 Nutiva Buttery Coconut Oil
Going dairy-free? This might be the perfect substitute for butter!
Website / Buy on Amazon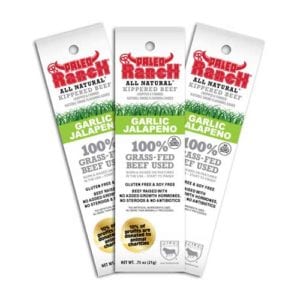 Paleo Ranch Garlic Jalapeno Kippered Beef
Woot, more meat! Garlic and jalapeno are two of my favorite flavors, can't wait to try this one.
Website / Buy on Amazon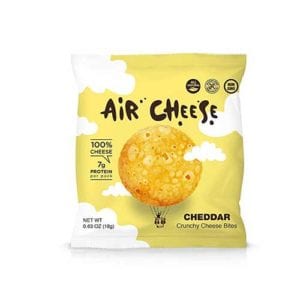 Air Cheese Snacks
Yum, you all know I have a major cheese tooth, right? Crispy and cheesy... you can't go wrong with this Keto snack!
Website / Buy on Amazon