"This post contains affiliate links, and I will be compensated if you make a purchase after clicking on my links."
It was a very stressful and snowy day when I discovered my Keto Krate had arrived for March 2016. After a day of mostly crude cursing and self-loathing, I opened my backdoor to find a cute orange box waiting for me. My eyes lit up and suddenly the day wasn't as bad as I had made it out to be. This couldn't have come at a better time.
You may have read in a previous post how it makes me feel when my Keto Krate arrives. It's almost like it's your birthday once a month and I love the wonderful surprises that come with each package.
Here are the treasures that the March 2016 Keto Krate housed.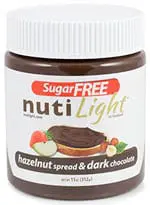 NutiLight Sugar Free Chocolate Hazelnut Spread
Honestly, not a huge fan of this and not because it tastes horrible or anything. In general, I am just really not that big into Nutella like most are! It is pretty similar flavor-wise and I don't really notice any odd aftertastes or anything. Be careful with the chicory root that is in this product as it can cause stomach upset and/or gas.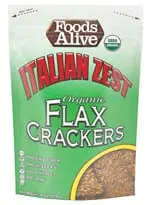 Foods Alive Flax Crackers: Italian Zest
I'm not a big fan of flax to be honest. The Italian Zest flavor is quite nice, but I just don't enjoy the flavor of flax. With that being said, if you're looking something that is wonderful for dipping, these are legit! They seem as though they will hold up to just about any sort of dip which is hard to come by on a Keto diet. My partner thought these were absolutely delicious!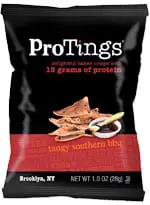 Protings Protein Chips: Tangy Southern BBQ
Wow. Who knew you could have legit chips on a Keto diet. These are made of pea protein, so make sure to keep that in mind when researching these. They're crunchy, in a single serve package, and have a decent BBQ flavor. While these were good in my book, I prefer the Zesty Nacho flavor that also came in my Keto Krate (see below)! If you're looking for other substitutes for chips/crisps on a Keto diet, check out my recent post where I highlight my favorites.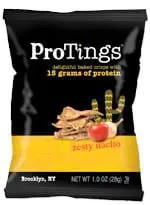 Protings Protein Chips: Zesty Nacho
See review above. Wow, these are awesome! I couldn't wait to try these and I will definitely order them again. The flavor is much better than the BBQ in my opinion! I wouldn't say the exact replacement for Doritos, but they come close!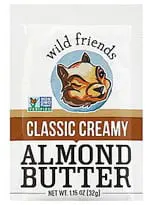 Wild Friends Almond Butter
Pretty standard almond butter. I love that these come in individual packets that you can take on the go. Many people have issues limiting their nuts (myself included), and I think this is a great way to do so!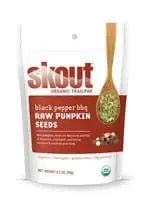 Skout Raw Pumpkin Seeds: Black Pepper BBQ
I wasn't sure about these at first. They were okay, I thought. And then I kept eating. And now I wish I had more! These are a bit pricy, but delicious nevertheless!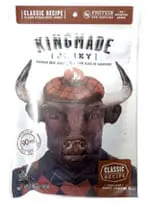 KINGMADE Jerky: Classic Recipe
Wow. This jerky is probably my absolute favorite. The flavor is awesome, but what really make these incredible for me is the texture. When you first put these in your mouth, you'll think, "Oh okay, just like every other jerky I've had." And then it happens. The jerky starts to melt in your mouth. Wow -- without a doubt my all-time favorite jerky at the moment. If you're looking for tasty, low carb jerky with a fantastic mouth feel, you can't go wrong with KINGMADE.
Interested in signing up for a Keto Krate? You can do so by following this link.