"This post contains affiliate links, and I will be compensated if you make a purchase after clicking on my links."
I'm alive. It's true.
It's been a whirlwind of events these past months. I've somehow managed to: buy and move into a new home, get engaged to my now fiance, acquire a new used car and even have my website hacked. It's been a journey in itself, to say the least.
Now that things have settled down a bit, I am hoping that I have more time for posts on here. I miss you guys.
One thing that has remained consistent was the arrival of my monthly Keto Krate. I still light up when I see the orange box at my doorstep!
If you are not familiar with the Keto Krate, I highly encourage you to check out my post: I Love Keto Krate - January 2016 Unboxing
Keep are proud to be teaming up with Keto Krate this month for a wonderful giveaway! You have 5 chances to enter and receive a free Keto Krate -- full of Keto Snacks! Try it out!
No Bun Please Keto Krate Giveaway
With that being said, let's see what was in this month's parcel!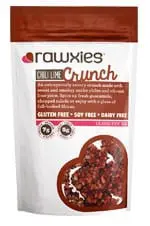 Rawxies Crunch: Chili Lime
Rawxies is a great and delicious way to get your fiber in! They're made with a blend of seeds and the flavor is delicious! I am eager to try the other flavors they offer -- Curry Chipotle and Smoked Paprika.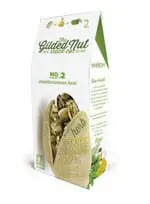 The Guilded Nut: Mediterranean Herb Pistachios
I love things that are heavily spiced with herbs. I also really love pistachios -- they're my favorite nut. The combination together makes me weak in the knees. I will definitely be ordered more of these. Nom.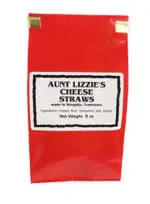 Aunt Lizzie's Low Carb Cheese Straw Bites
Sometimes you try and product and you're like.. OH MY GOD. How can these be low carb? Well good news, they are! They taste great and you actually get a really decent size bag of these. The only caveat is that they're made with soy flour. I don't eat soy much, so a splurge like this every so often doesn't hurt me.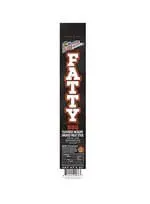 Sweetwood Cattle Co. Fatty Stick
This is probably the biggest beef stick I've ever seen! It's so thick and the flavor is great. I would definitely pick up more of these! They make the perfect snack.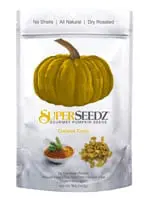 SUPERSEEDZ: Curious Curry Pumpkin Seeds
Another awesome product. These have just an undertone of curry -- nothing to strong. I am thankful for that, because curry can sometimes be a little too much for me. Pumpkin seeds in general have a flavor I adore, so these are a slam dunk for me.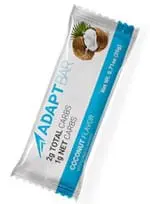 Adapt Fat Shot: Coconut Flavor
It was awesome to see a fat bomb that comes pre-packaged. Let me tell you -- the flavor of this little packet is DELICIOUS. It's perfectly sweet and reminded me of a yellow cake flavor. There's also a little coconut flavor that accent it well. I adore these. If you can get past the idea of putting melted oil in your mouth, these will not disappoint!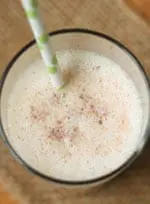 Keto Shake by Keto Kars
Personally I did not try this because whey does not make my tummy happy. My partner, however, loved it! The flavor I received was Cinnamon and Vanilla and it smelled great! I loved that the first ingredient was coconut milk -- perfect for a Keto diet!
Nick's Sticks: Turkey Stick
If you like the taste of turkey, these will be right up your alley. Unfortunately for me, I have never really been fond of turkey. These would make a great hiking snack this summer! Perhaps I should try the other flavors.