"This post contains affiliate links, and I will be compensated if you make a purchase after clicking on my links."
Did you know that there are some Keto celebrities that follow a low carb way of eating? Who knows, maybe one of them has stopped by No Bun Please at some point!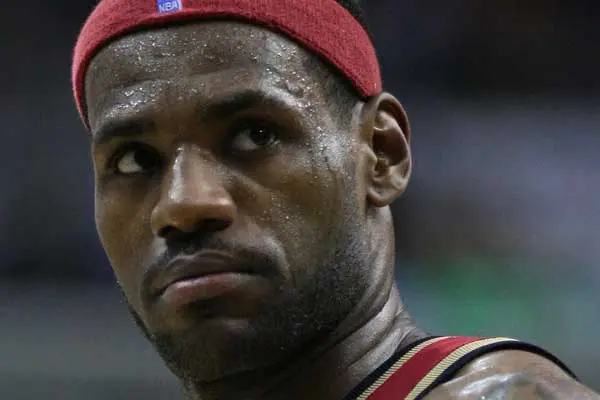 LeBron James
In an interview with Sports Illustrated, LeBron mentions that he follows a very strict diet that appears to fit in with the Keto guidelines:
"I had no sugars, no dairy, I had no carbs..."
While the plan was to stick with it for 30 days, LeBron mentions that he felt so good that he just continued.
The article doesn't go into detail, but James also does mention fruit. Which fruit, however, is to be determined (don't forget, we can still have avocado and berries!).

Halle Berry
Berry is a diabetic who also utilizes the Keto diet to stay in tip-top shape.
In a recent interview with Kelly and Ryan (below), Halle states that her "secret" is the ketogenic diet, where she "burns healthy fats all day long!"
Keep up the good work, Halle!

Tim McGraw
While the Fat Burning Man interview doesn't exclusively mention Keto, the Tim McGraw Band found tons of success by combining fasting with low carb, high fat foods.
Heck, even Dean-O, the fiddle player, mentions how his kids are totally on board too.
"And they're totally into organ meats… head cheese is their favorite. Their friends think that eating brains is cool."

Kim Kardashian-West
Kim has not been shy about sharing her secrets to slimming down after three pregnancies and is another one of the Keto celebrities on our list.
She combined the diet with a rigorous workout routine, created specifically for her.
Keto starts with a 'k'... perfect!

Vanessa Hudgens
Vanessa uses the Keto diet to stay in shape and praises the benefits of avocados!
"If I'm not getting enough, my body holds on to calories. We've been trained to think that fats are bad, but they're so good — a source of energy and sustenance that keeps you going throughout the day. That's the only way I can not eat carbs."
Sounds like a Keto lifestyle to me!