"This post contains affiliate links, and I will be compensated if you make a purchase after clicking on my links."
Is Zevia soda keto friendly? Let's find out if this alternative to regular soda can also be enjoyed by people on the keto diet.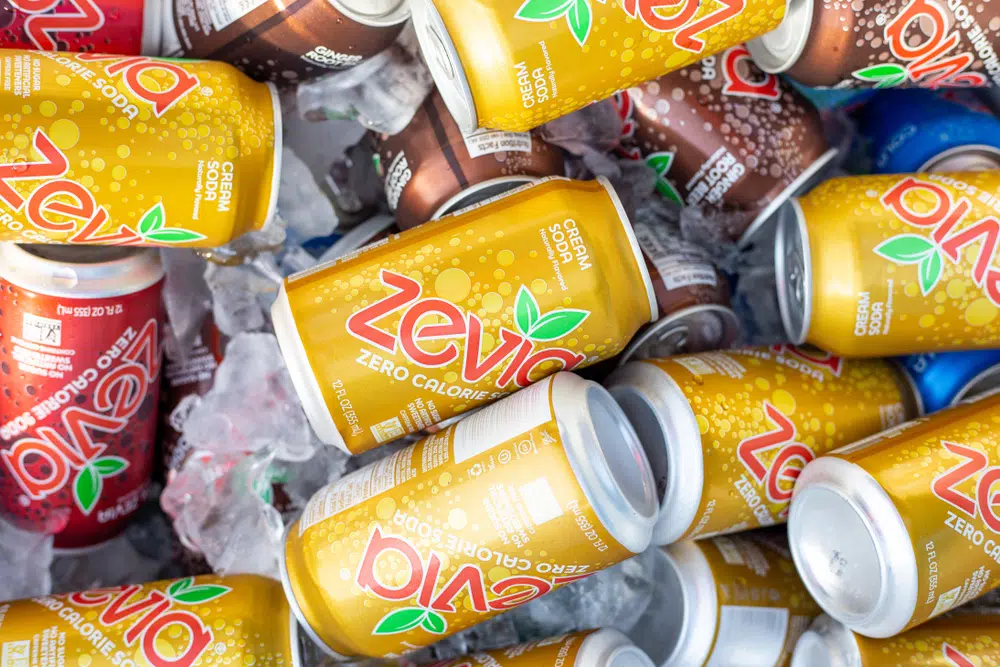 What Is Zevia Soda?
Zevia soda is one of the many products of the Los Angeles-based company Zevia. Other than soda, the company also produces organic tea, energy drinks and mixers. And all of their products are sweetened by stevia.
Furthermore, Zevia soda is an alternative to regular soda for people who want to avoid sugar and artificial sweeteners. And it comes in a variety of flavors — 15 to be exact.
Nutritional Information For Zevia Soda
Zevia has a variety of soda flavors, but regardless of the flavor, the nutritional information is the same. And one can of Zevia soda has no calories, no fat, no carbs and is naturally sweetened with stevia.
Is Zevia Soda Keto Friendly? Can You Drink It While On Keto?
Yes, Zevia soda is keto friendly. You can enjoy Zevia's many different soda flavors because they're carb-free. And unlike typical soda brands, Zevia soda is free from artificial sweeteners and sugar.
Where To Get Zevia Soda
You can check Zevia's website to find the nearest grocery store offering Zevia products. Or you can purchase Zevia on Amazon.
Here are our top picks for you: