"This post contains affiliate links, and I will be compensated if you make a purchase after clicking on my links."
Birria is a savory and spicy Mexican stew known and loved by many people. Not only is it rich in flavors, but also in tradition. However, is birria keto friendly? Continue reading below to find out!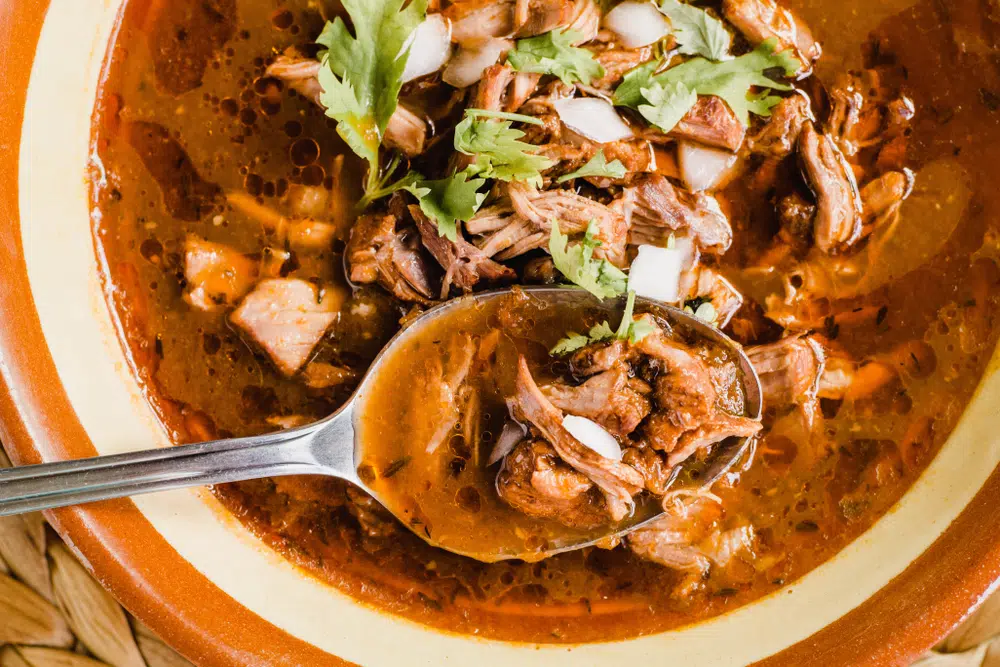 What Is Birria?
Birria is a traditional Mexican dish from the Jalisco state. It is a traditional soup or stew made with goat meat with a combination of chill-pepper based meat stock, cumin, garlic, thyme, etc.
Additionally, other than stew, it is also commonly served as a taco filling. And as an alternative to goat meat, beef, veal, lamb or pork are also used to make birria.
Nutritional Information For Birria
As mentioned above, birria is typically made with goat meat. However, for this post, we will be analyzing beef birria's nutritional information.
One cup of beef birria (239g) has 363 calories, 24g of total fat and 9g of total carbs. It also has 2.2g of dietary fiber, meaning it only has 6.8g of net carbs per 239g. Furthermore, it is rich in vitamin A, vitamin C, calcium and iron.
So, now let's answer the question — is birria keto friendly?
Is Birria Keto Friendly? Can You Eat It While On Keto?
Yes, birria is keto friendly! Aside from the fact that it has a low amount of net carbs (6.8g per 239g serving), it is a good source of healthy fats. Furthermore, it is free from non-keto ingredients such as highly refined oils.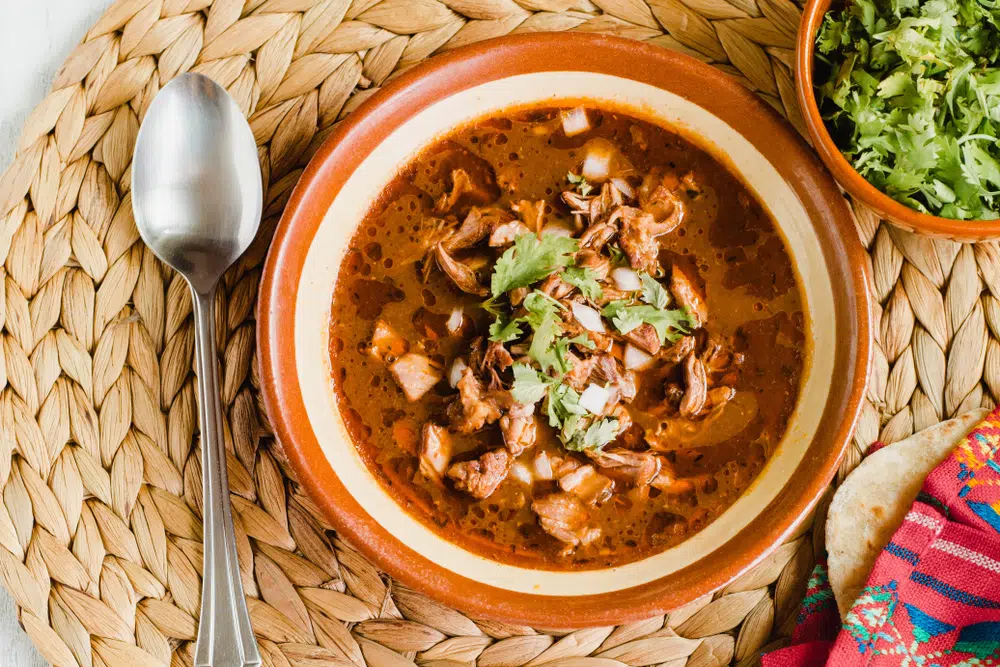 Where To Get Birria?
You can enjoy birria at Mexican restaurants. However, if you wish to make your own at home, you can use the following seasonings: