"This post contains affiliate links, and I will be compensated if you make a purchase after clicking on my links."
Tunas are a meaty, savory and versatile food that a lot of people love. However, is tuna keto friendly? Can people on keto use this fish in their keto recipes? Let's find out!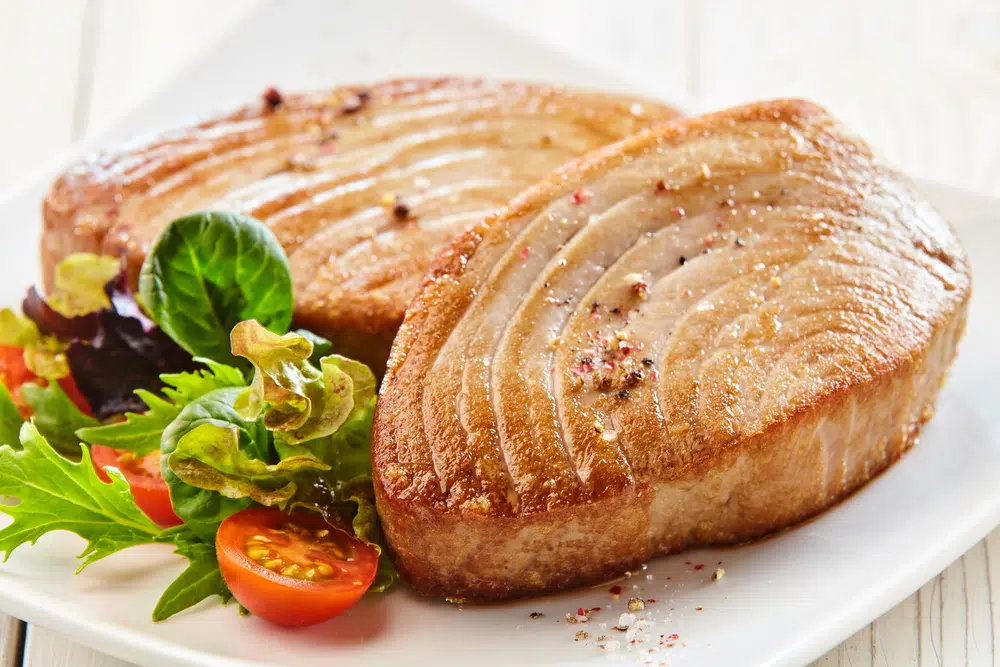 What Is A Tuna?
Tunas are fishes that belong to the Thunnini tribe, a subgroup of the mackerel family. They are amazing marine animals and have great commercial value to people as food. And they can be eaten in many different ways, including raw, seared, grilled and fried.
There are 8 main types of tunas, but the most commonly caught are skipjack (they take up 60% of the global tuna catch), yellowfin, bigeye and albacore. Bluefin tuna, which is already critically endangered, only makes up 1% of the global catch.
Nutritional Information For Tuna
As mentioned above, there are different types of tuna. But for this post, we will be analyzing the Bluefin Tuna.
A serving size of 85g has 156 calories, 5.3g of total fat and no carbs. It also has 275mg of potassium, 43mg of sodium and 25g of protein. Furthermore, it has Vitamin A, calcium and iron.
So now, let's answer the question: is tuna keto friendly?
Is Tuna Keto Friendly?
Yes, tuna is keto friendly. In fact, the Bluefin Tuna is excellent for keto because it is carb free and is high in healthy fats. Other types of tuna are also keto friendly because of the same reasons.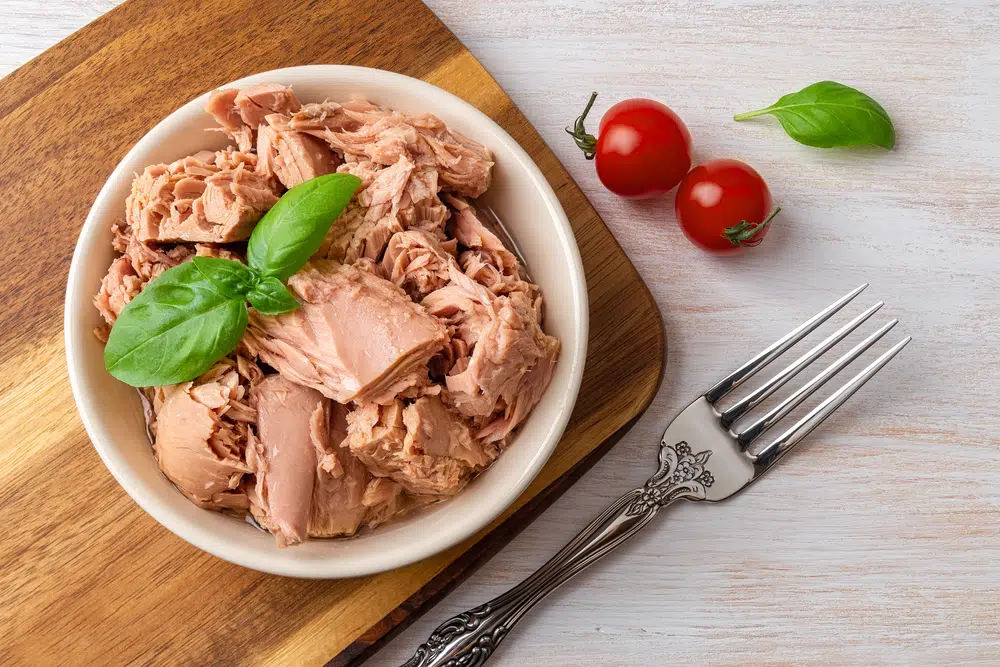 Furthermore, tunas are rich in protein, so they are good addition to any diet, including the keto diet.
Where To Get Tuna?
You can buy fresh tuna at your local grocery store or at a fish market. However, if you're looking for canned tuna, you can buy them from Amazon.