"This post contains affiliate links, and I will be compensated if you make a purchase after clicking on my links."
Steaks come in all shapes, cuts and sizes. And this is why a lot of people love them! However, is steak keto friendly? Let's find out if people on the keto can indulge in its juiciness and savory flavor.
What Is A Steak?
A steak or "beef steak" is meat that is normally grilled or pan-seared. And it comes in different cuts, but the most common ones are the following:
Rib eye
Sirloin
Tenderloin
Porterhouse
T-bone
Fillet
Additionally, steaks are cooked at different temperatures for different lengths of time, depending on a person's preference. A steak can be blue (very rare), rare, medium-rare, medium and well-done.
Nutritional Information For Steak
Let us analyze a grilled rib eye steak's nutritional information before we answer the question, "is steak keto friendly?"
A serving size of 85g has 230 calories, 16g of total fat, no carbs and 21g of protein. It also has 49mg of sodium, 237mg of potassium and 66mg of cholesterol.
Is Steak Keto Friendly? Can You Eat It While On Keto?
Yes, steak is keto friendly because it has no carbs and has 16g of total fats per 85g serving. It is also free from harmful ingredients so you can enjoy it even while on keto.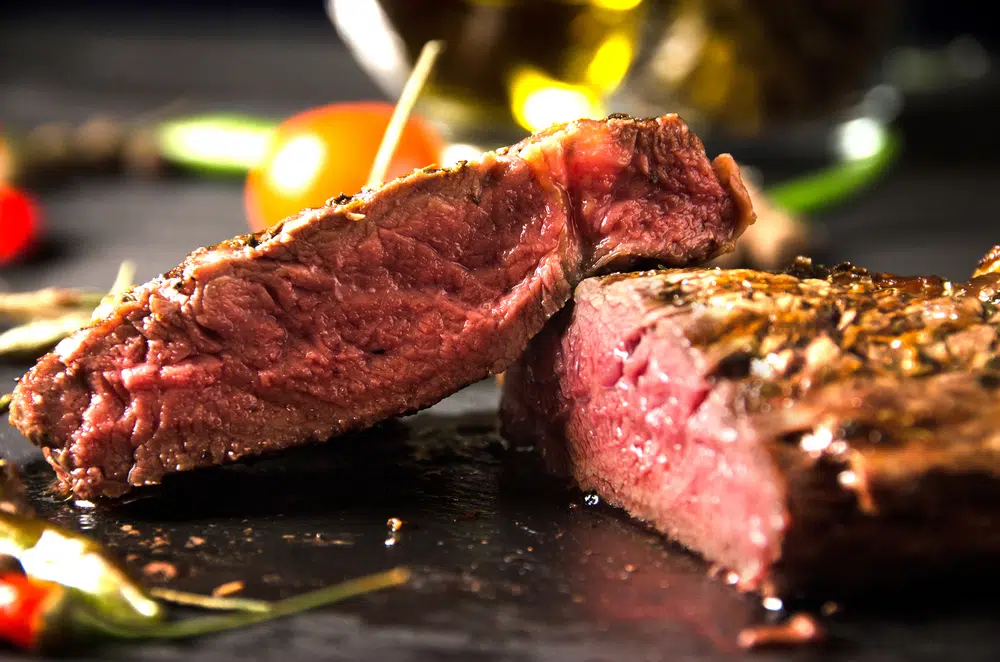 Where To Get Steak?
Luckily, a lot of restaurants serve steak. However, if you feel like cooking one for yourself, you can buy these cuts from Amazon: