"This post contains affiliate links, and I will be compensated if you make a purchase after clicking on my links."
Tomato is a very famous vegetable/fruit and people love it for a good reason. However, is tomato keto friendly? Can you eat it while on keto? Let's answer these questions below!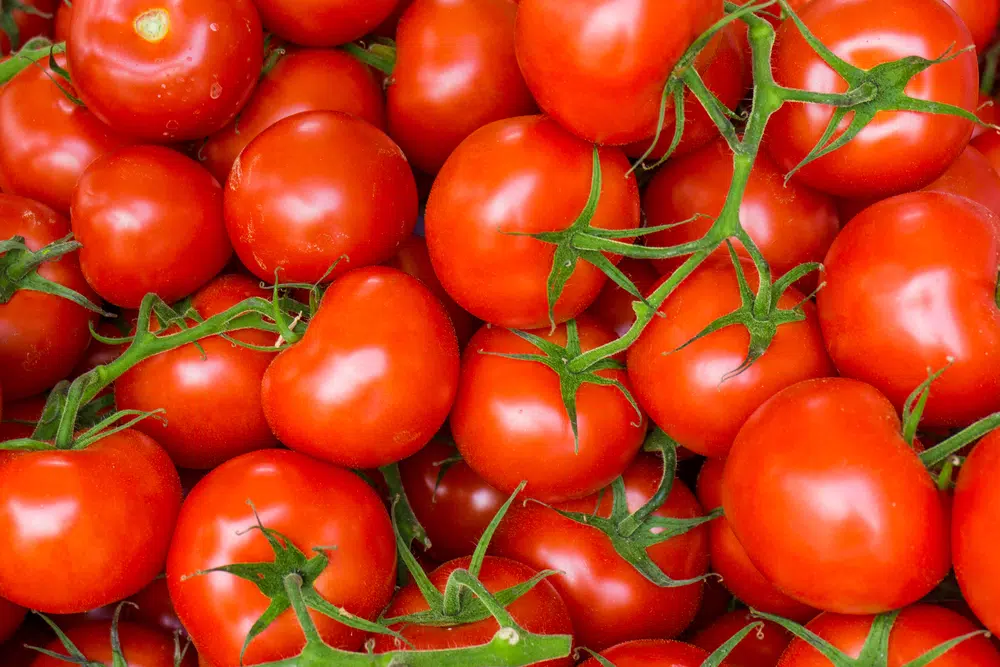 What Is A Tomato?
A tomato is the edible berry of the Solanum lycopersicum plant. It originated in western South America, Mexico and Central America. It is usually red in color when mature, but also comes in other colors such as yellow, orange, green and purple.
It is labelled as a vegetable but is botanically a fruit. And as food, it can be eaten raw, cooked, used as an ingredient in different food recipes and even pickled. Furthermore, tomatoes are also processed to produce products like tomato juice, ketchup, puree and paste among many others.
Nutritional Information For Tomato
Let us analyze a tomato's nutritional information before answering the question, "is tomato keto friendly?"
A serving size of 123g has 22 calories, 0.3g of total fat and 4.8g of total carbs. It also has 1.5g of dietary fiber, meaning it only has 3.3g of net carbs per serving. Furthermore, it also has 1.1g of protein, 292mg of potassium, vitamin A, vitamin C and iron.
Is Tomato Keto Friendly? Can You Eat It While On Keto?
Yes, tomatoes are keto friendly. You can enjoy them while on keto because they are low in net carbs (3.3g per serving) and are packed with a lot of nutrients.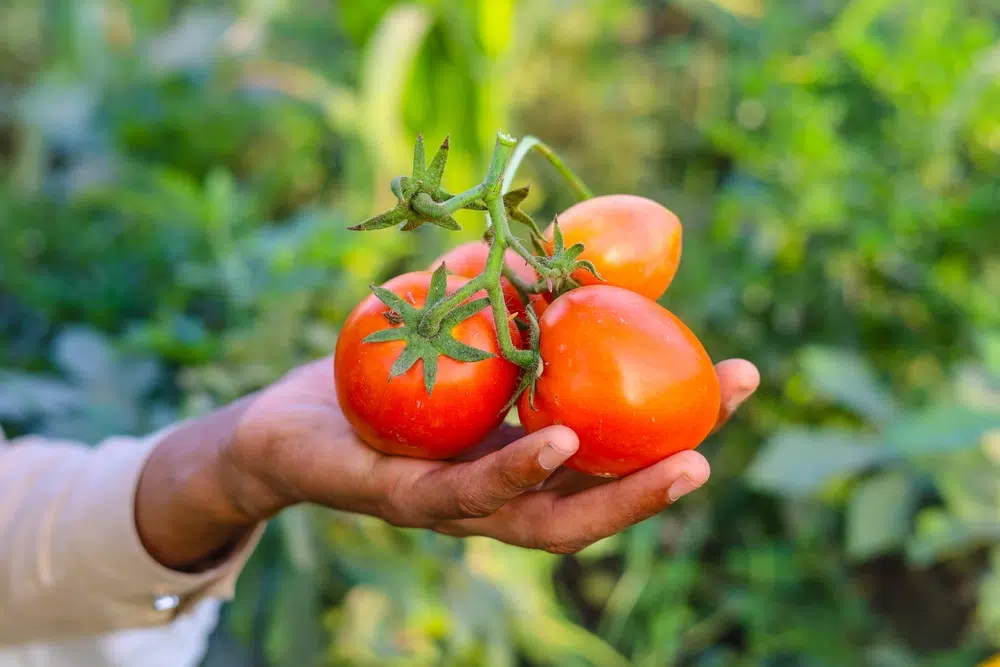 Where To Get Tomatoes?
You can buy fresh tomatoes from your nearby grocery store, or at a fruit and vegetable shop.