"This post contains affiliate links, and I will be compensated if you make a purchase after clicking on my links."
Do you love the soft and creamy texture of tofu? And are you wondering, "is tofu keto friendly?" Well, you've come to the right place! Analyze the nutritional information of tofu here and find out if it's keto friendly or not.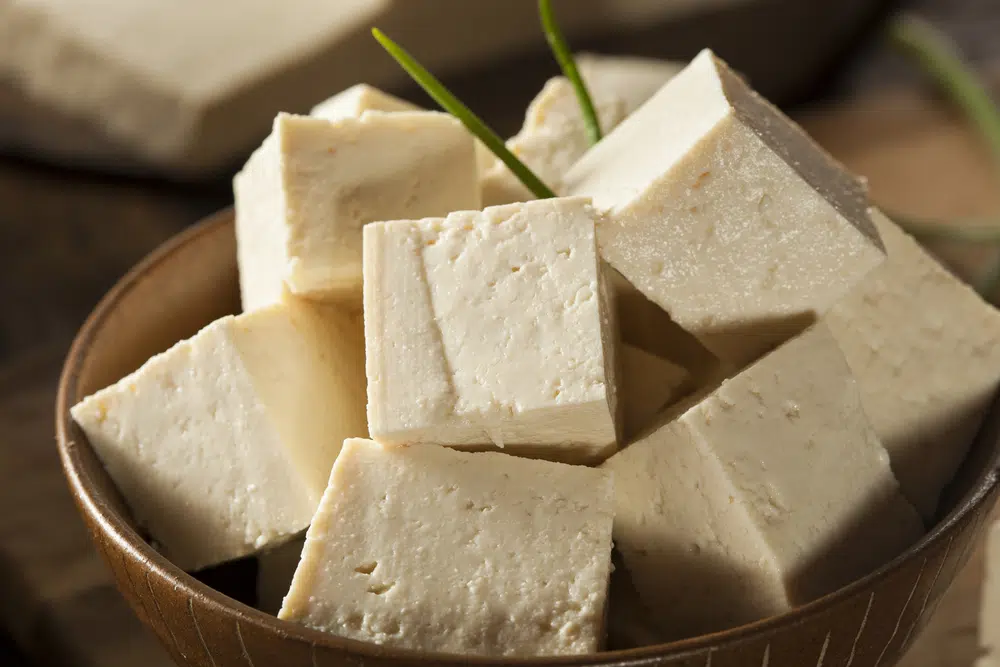 What Is Tofu?
Tofu, also known as bean curd, is made from curdling soy milk and pressing the curd together to make firm blocks. It comes in different textures: silken, soft, firm, extra firm and super firm.
Tofu has no specific flavor. And because of this, it is a good ingredient for a lot of sweet and savory dishes since it absorbs the ingredients' flavor well.
Furthermore, people who don't prefer to eat meat use tofu as a substitute for meat like pork, chicken and beef in dishes.
Nutritional Information For Tofu
Now, let us analyze tofu's nutritional information before answering the question: "is tofu keto friendly?"
One tofu serving weighing 91g has 76 calories, 4.8g of total fat and 1.1g of total carbs. However, most if its carbs come from the 0.9g of dietary fiber it has. That means, it only has 0.2g of net carbs. Furthermore, it is a great source of protein (9.1g per serving) and has 118mg of potassium.
Is Tofu Keto Friendly? Can You Eat It While On Keto?
Yes, tofu is keto friendly since it only has 0.2g of net carbs per 91g serving. Furthermore, it is rich in proteins and is free from any harmful ingredients.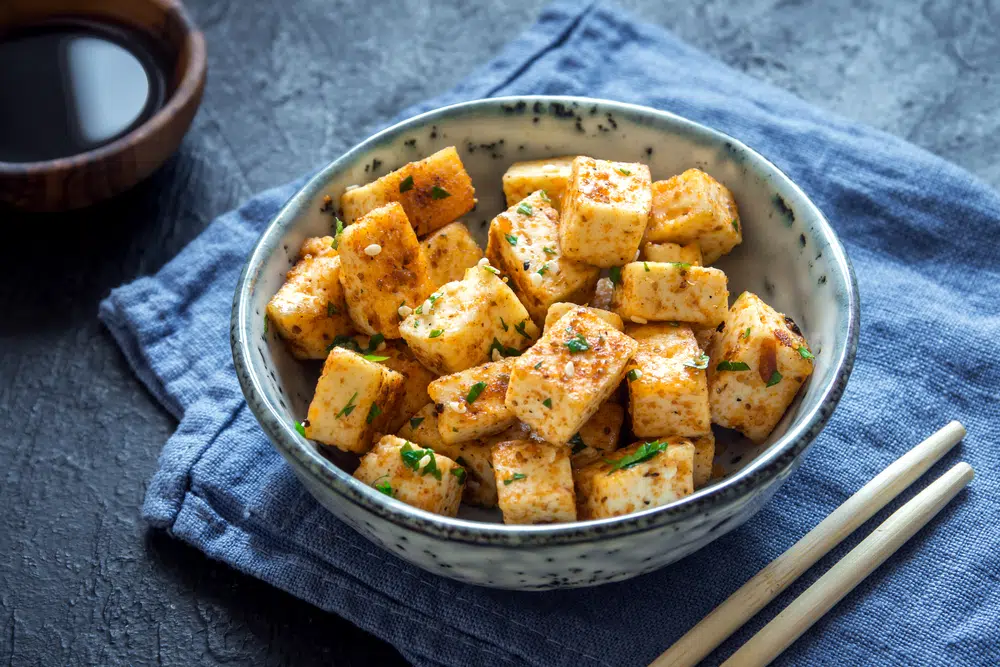 Where To Get Tofu?
Tofu can be found in the produce section in most grocery stores. However, if it's not available in your local grocery store, you can buy the following tofu products on Amazon: