"This post contains affiliate links, and I will be compensated if you make a purchase after clicking on my links."
Do you love adding flavor to your dishes using onion powder? And are you wondering, "is onion powder keto friendly?" Well, you've come to the right place!
Continue reading below to find out if onion powder can be used by people on keto.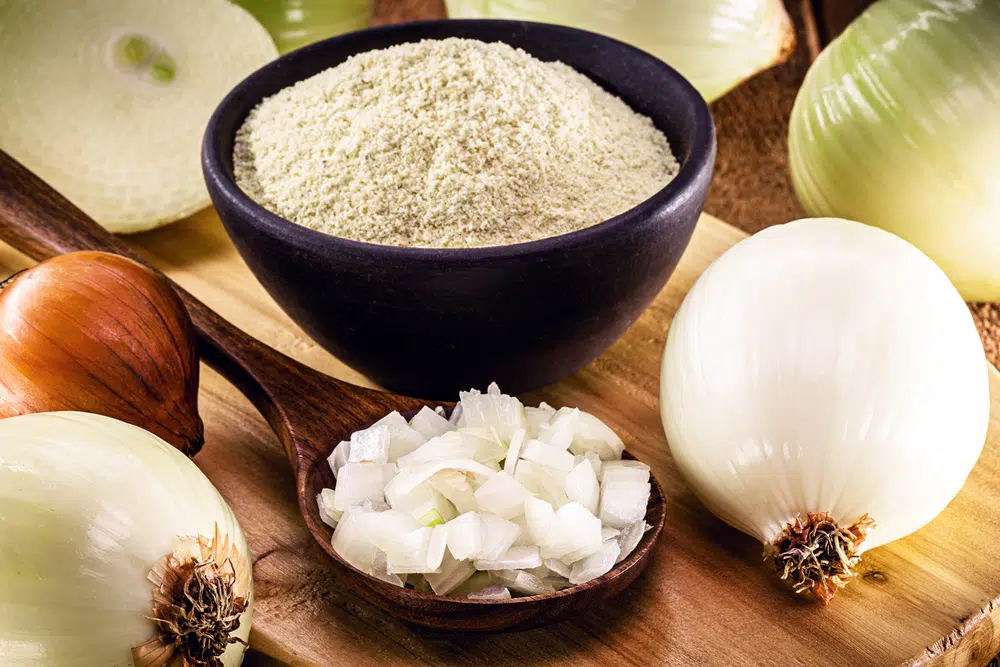 What Is Onion Powder?
Onion powder is a type of seasoning made from dehydrated and ground onion. Though, some varieties use toasted onion. It is a common ingredient in spice mixes and is used in dry rubs.
Additionally, onion powder is a convenient alternative in marinades. This is because it gives dishes their onion flavor without the moisture of the actual vegetable.
Nutritional Information For Onion Powder
One teaspoon of onion powder weighing 2.4g has 8.2 calories, 1.8mg of sodium, 24mg of potassium and 1.9g of total carb. It also has 0.4g dietary fiber, meaning it has a total of 1.5g net carbs.
Furthermore, it has 0.3g of protein, 0g of fat and 0.2g of sugar. So, let's find out - is onion powder keto friendly?
Is Onion Powder Keto Friendly? Can You Use It While On Keto?
Yes, onion powder is keto friendly. It only has 1.5g of net carbs per teaspoon and has no highly processed ingredients.
However, since it's low in fats, you have to supplement it with other keto friendly foods that are high in healthy fats.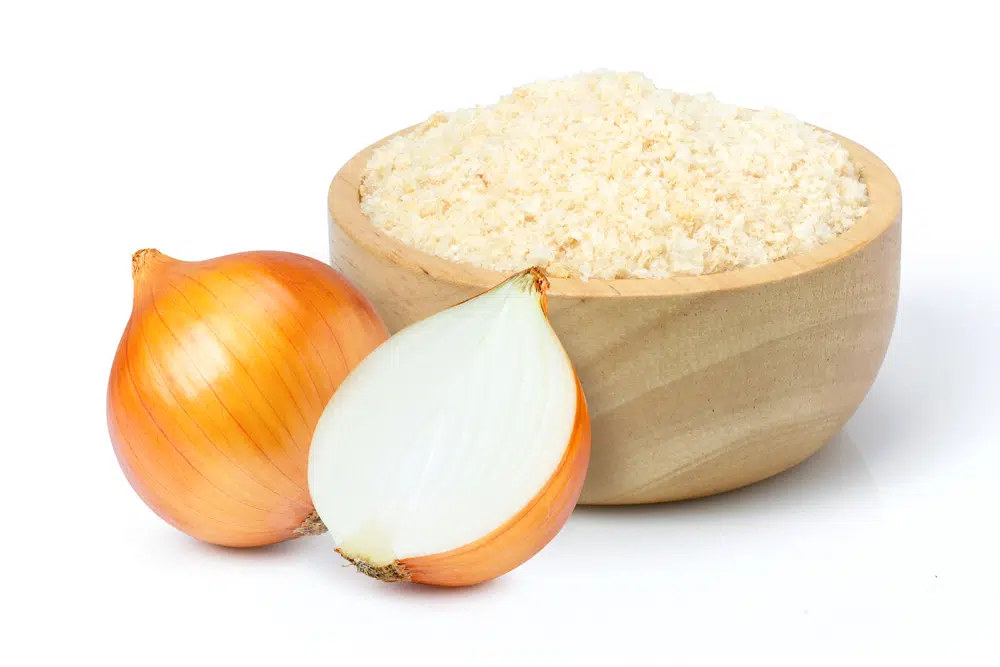 Where To Get Onion Powder?
Onion powder is available at your local grocery store and at Amazon. Here are our top picks from Amazon: