"This post contains affiliate links, and I will be compensated if you make a purchase after clicking on my links."
The options for lactose-free milk alternatives are endless! And oat milk is climbing fast on the popularity ladder among these non-dairy milk. However, is oat milk keto friendly? Let's find out!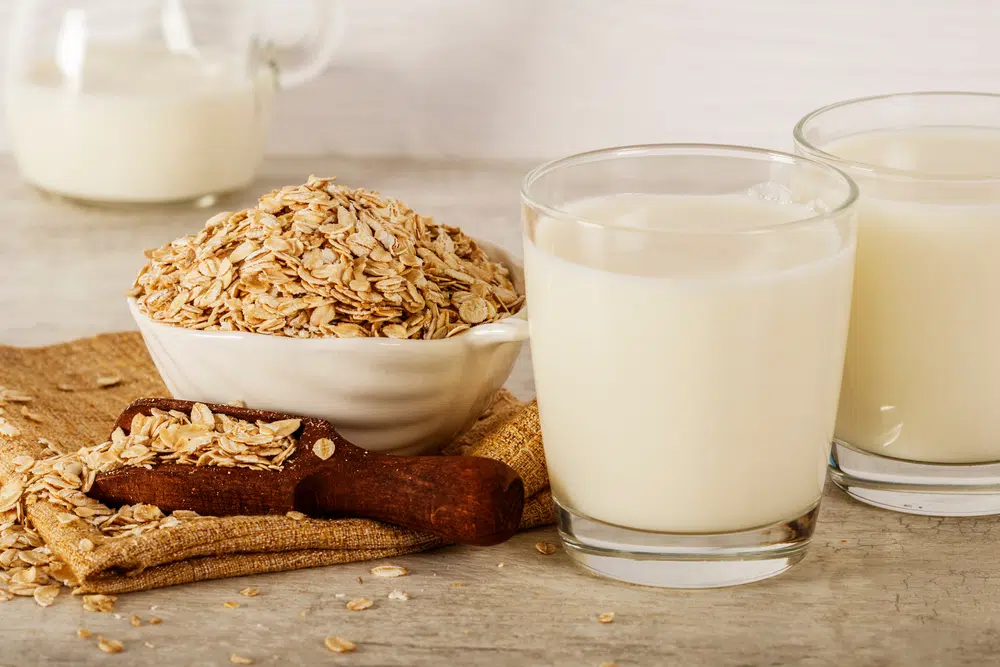 What Is Oat Milk?
Oat milk is a plant-based dairy milk alternative made from whole oat grains. It is made by soaking the whole oat grains in water, blending them and then straining them with a cheesecloth.
Oat milk has a creamy texture and a subtle flavor similar to oatmeal. And it comes in different flavors such as sweetened, unsweetened, vanilla, chocolate, etc.
Nutritional Information For Oat Milk
Before we answer the question, "is oat milk keto friendly?" let's analyze its nutritional information first.
One cup (241g) of oat milk has 130 calories, 1g of total fat and 29g of total carbs. It also has 1.5g of dietary fiber meaning it has 27.5g of net carbs per serving.
Additionally, it has 2g of protein, 9.4mg of sodium and 55mg of potassium.
Is Oat Milk Keto Friendly? Can You Drink It While On Keto?
No, oat milk is not keto friendly. One serving has too much net carbs (27.5g) and not enough fats (1g).
Furthermore, oat milk brands either have too much net carbs or use unhealthy and non keto ingredients. So make sure to avoid it while on keto.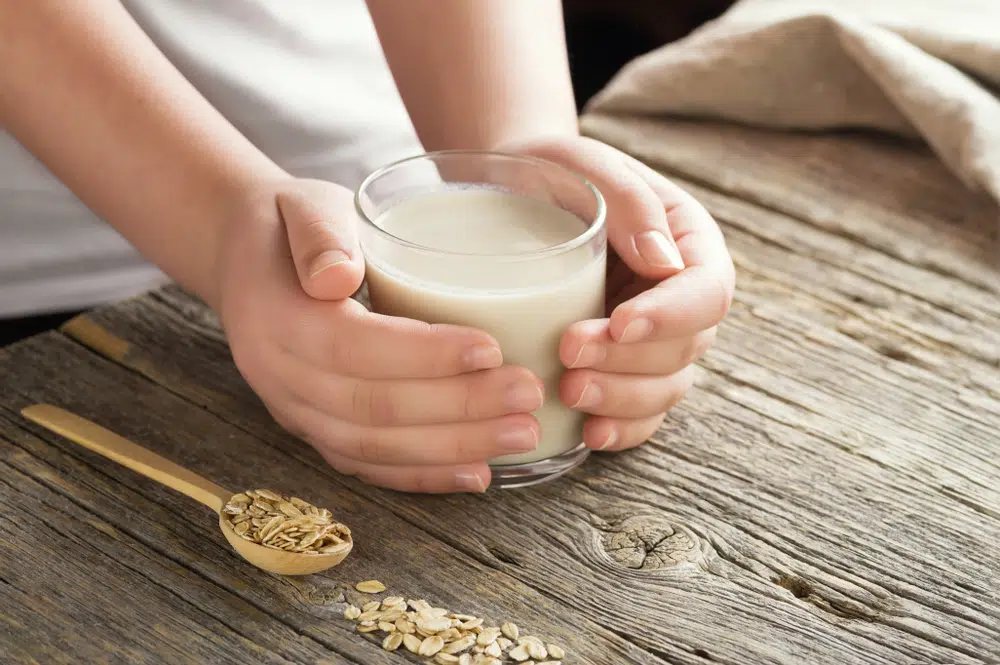 Keto Alternatives For Oat Milk
Organic Coconut Milk
Coconut milk is an excellent keto alternative to oat milk. Its rich taste comes from its high oil content. So it is perfect for keto since it is low carb and high in healthy fats.
Organic Unsweetened Almond Milk
This is another good alternative to oat milk. One serving only has 0g to 1g net carbs and it is made with organic and keto friendly ingredients.
Organic Unsweetened Soy Milk
Like almond milk, it is low in net carbs and made with organic ingredients. One serving only has about 1g to 2g net carbs.