"This post contains affiliate links, and I will be compensated if you make a purchase after clicking on my links."
Menudo, also called Pancita, is a spicy soup from Mexico. And it is popular in Mexican cuisine. Nevertheless, is Menudo keto friendly? Let us find out.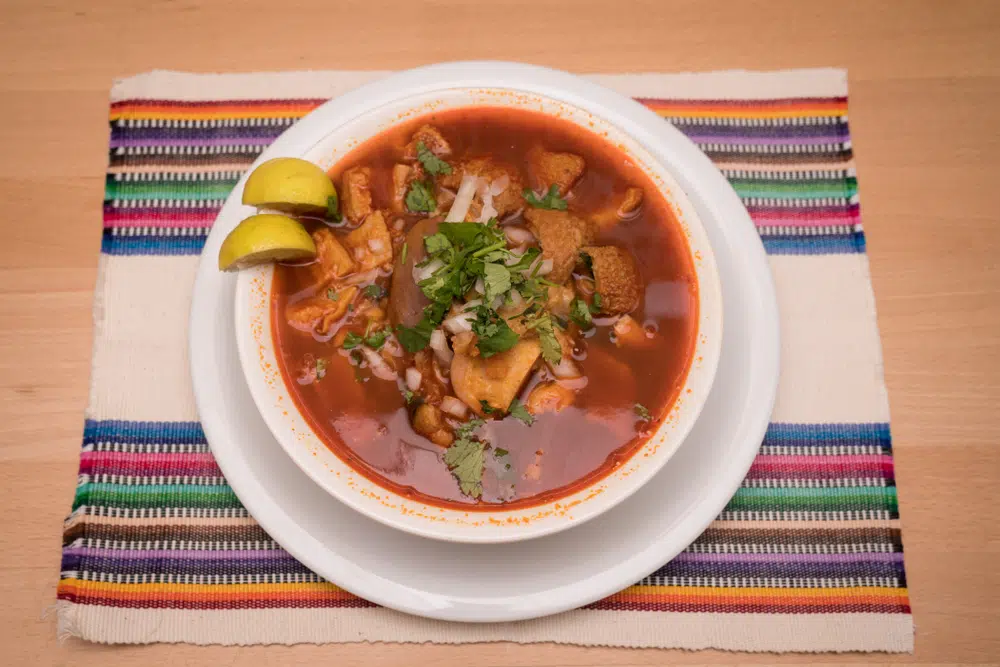 What is Menudo?
As mentioned above, it is a well-known Mexican sauce that uses tripe as a base. The soup generally contains beef tripe, dried chilies, garlic, onion, oregano, lime, etc. It's a traditional soup, made by Mexican families during special occasions. Such as wedding receptions and other social interactions.
Furthermore, people garnish it with cilantro, onions, and chilies. And it might take hours to prepare this soup.
Nutritional Information for Menudo
Two bowls of Menudo soup, weighing 471g, give you 210 calories. You also get 6.5g of fat, 2641mg of Sodium, and 441mg of Potassium. Besides, it gives you 30g of total carbohydrates, out of which 9.8g of carbs come from dietary fiber. Therefore, you get 20.2g of net carb.
Additionally, it gives you 13g of Protein. And the Menudo soup also has a certain amount of Vitamin A, Vitamin C, Calcium, and Iron.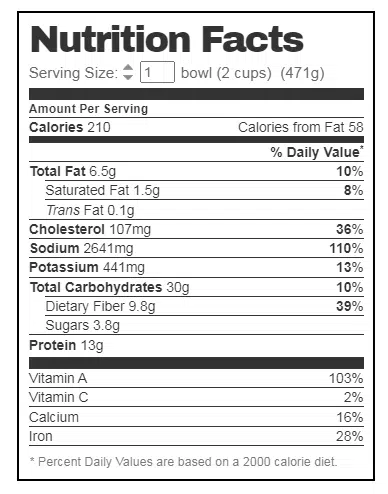 Can You Eat Menudo on Keto?
Is Menudo keto friendly? Unfortunately, this well-liked soup is not. As it contains a high amount of carbs. Even if you consume one bowl of this soup, you will get 10.1g of net carb per 235.5g.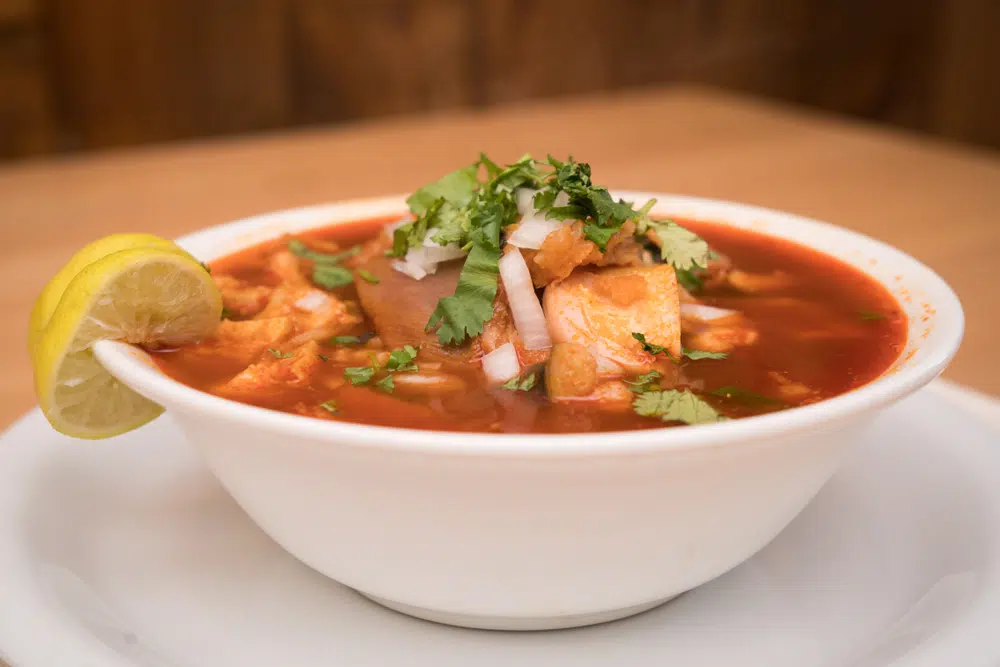 Keto Alternatives for Menudo
Wild Zora Instant Keto Soup
Wild Zora Instant Keto Soup is an excellent alternative to Menudo. It contains grass-fed beef and vegetables. Apart from this, it is a minimally processed soup that does not contain preservatives and added sugars. And one serving, weighing 13g, gives you 3g of net carbs.
Bare Bones Bone Broth
This instant powdered beverage mix gives you 2g of net carb per 1 stick of 15g. Apart from this, it contains 10g of protein. The broth also contains beef bone broth, grass-fed beef collagen, apple cider vinegar, and ground spices.
Kettle and Fire Beef Cooking Broth
Kettle and Fire Beef Cooking Broth contains grass-fed beef bones. It has zero carbohydrates, 0.5g of total fat, and 2g of protein.