"This post contains affiliate links, and I will be compensated if you make a purchase after clicking on my links."
Lau Lau is a renowned Hawaiian dish that people eat with rice and poi. The dish's popularity has grown in other regions of the globe in recent years. And people who follow the keto diet want to know – is Lau Lau keto friendly? In this post, we will answer this question by looking at its nutritional information.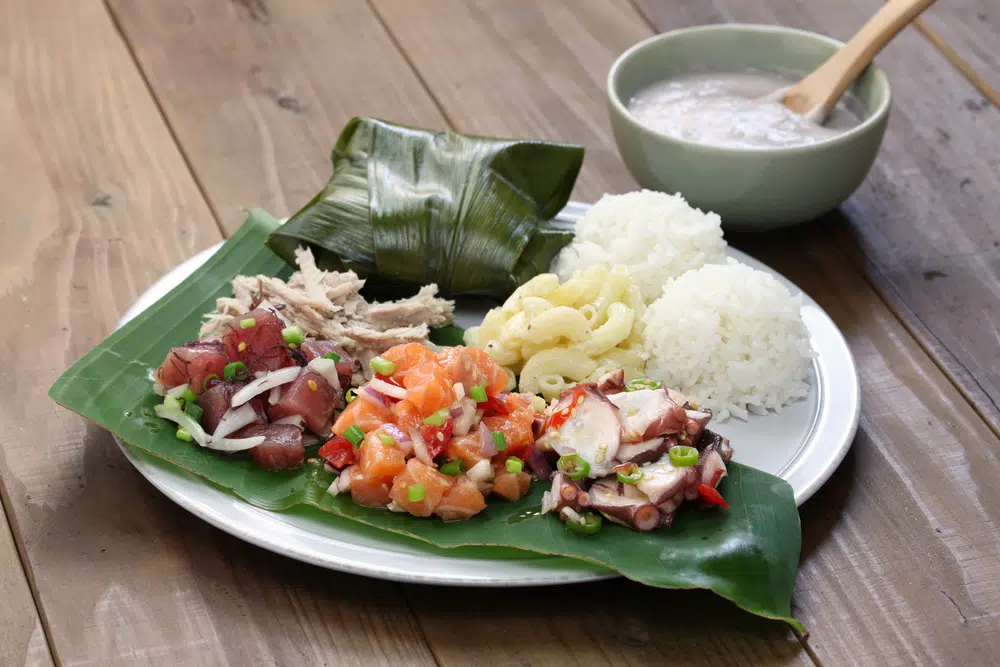 What is Lau Lau?
Lau Lau is a recipe made of fish, pork, or coconut cream wrapped in taro leaves. People steam the wrapped Lau Lau and serve it with rice, poi, and macaroni salad.
Lau Lau is a popular food in Hawaiian culture. In ancient Hawaii, people used to prepare Lau Lau by using only fish and pork in the center of leaves.
However, in modern times, people use taro leaves to wrap salted butterfish along with pork, beef, or chicken. After that, they steam it on the stove for hours until the meat becomes tender. But in the old classic preparation, the entire process used to take a few hours.
Nutritional Information for Lau Lau
One serving (142g) of authentic Hawaiian Lau Lau gives you 243 calories. And it also has 12g of total fat, 473mg sodium, and 98mg cholesterol.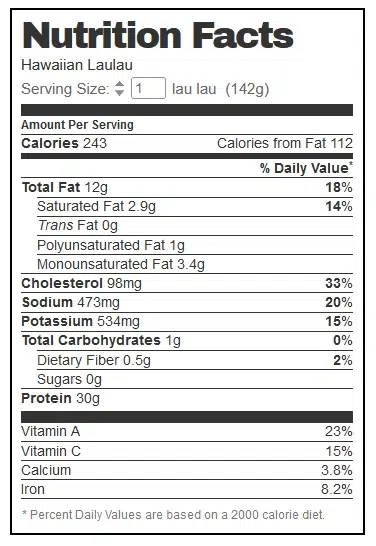 However, the good thing is that Lau Lau only contains 1g of total carbohydrates, and 0.5g of carbs come from dietary fiber. If you calculate it, you get only 0.5g net carb per 142g.
Can You Eat Lau Lau on Keto?
Yes, Lau Lau is keto friendly. And it is low in net carb. Per serving of 142g, you get only 0.5g net carb. It also has a good amount of fat.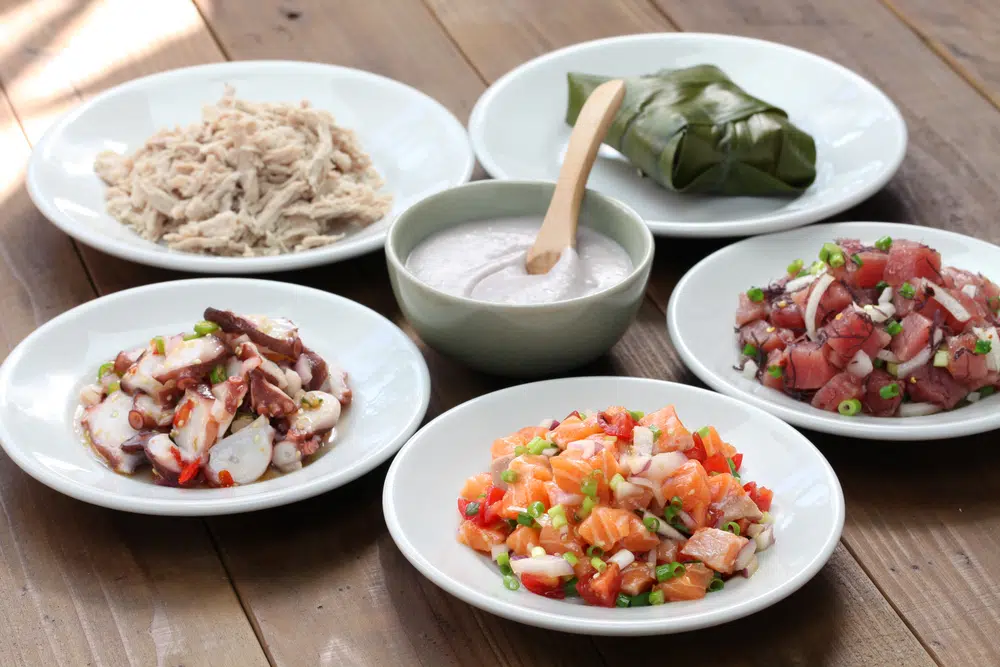 Where to Get Lau Lau?
Numerous restaurants across Hawaii and the world prepare Lau Lau. But if you want to relish an authentic Lau Lau, you can refer to the Lau Lau recipes from the following books. You can make an authentic keto-friendly Lau Lau recipe at home by reading them.