"This post contains affiliate links, and I will be compensated if you make a purchase after clicking on my links."
Japchae is a sweet and savory Korean dish known for its distinctive texture and flavor. Although it is well-known for its unique taste, is Japchae keto friendly? Let us get to know by analyzing its nutritional value.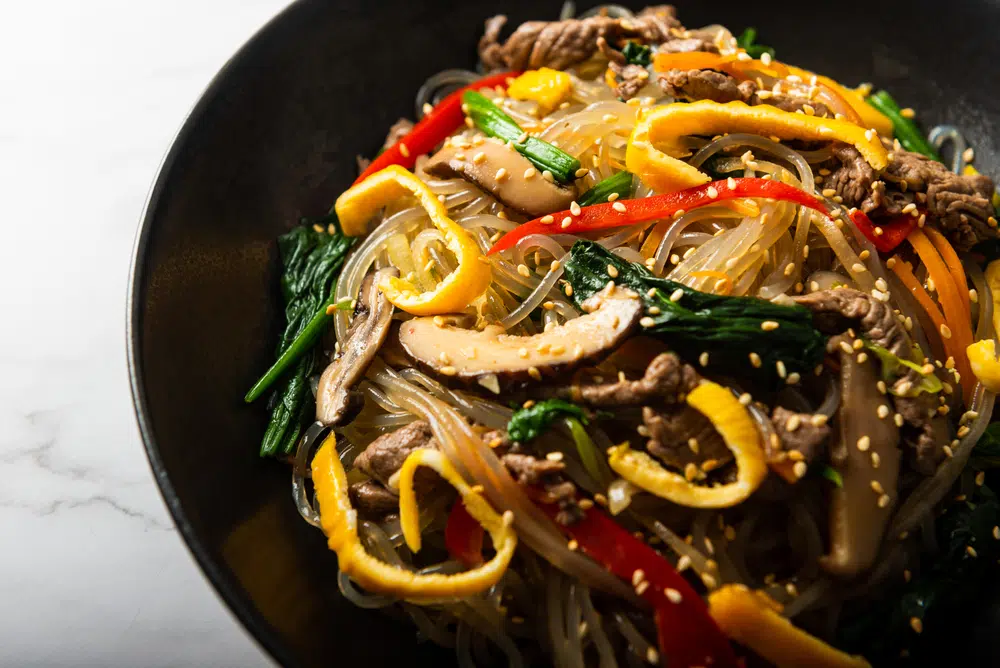 What is Japchae?
Japchae is one of the renowned dishes of Korean Cuisine. It is made out of various vegetables, meat, and stir-fried glass noodles. And for those who don't know, glass noodles are transparent noodles made from the starch of sweet potato.
The mixture of vegetables in Japchae might vary. Generally, these vegetables include carrots, onions, scallions, and mushrooms. In addition to vegetables, Japchae also contains pork and beef.
Slightly sweet and savory in taste, Japachae was once a royal dish consumed during the Joseon Dynasty. Today, Japchae has become a traditional Korean dish. And individuals prepare it for birthdays, weddings, and other special occasions.
Nutritional Information for Japchae
The 2.5 cups, weighing 527g, of Japchae, give you 604 calories. Besides this, you get 23g of total fat, 148 mg of Cholesterol, 471mg of Sodium, 1675mg of Potassium.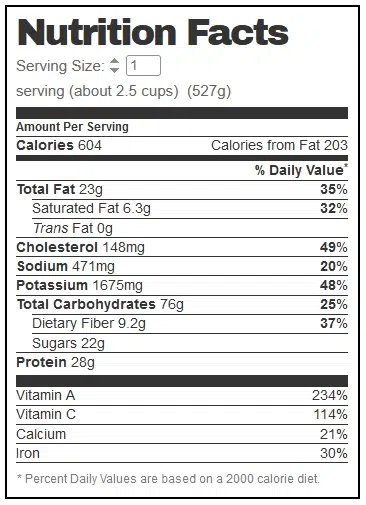 Japchae gives you 76g of total Carbohydrates, out of which is 9.2g carbs from dietary fiber. As a result, the net amount of carb per 527g is 66.8g. Apart from this, you also get 28g of Protein. Japchae is also rich in Vitamin A, Vitamin C, Calcium, and Iron.
Can You Eat Japchae on Keto?
Is Japchae keto friendly? No, you cannot eat traditional Japchae while following the ketogenic diet. It is high in carbs.
And even if you consume it in a low amount, around 131.75g, you will get 16.7g of net carb.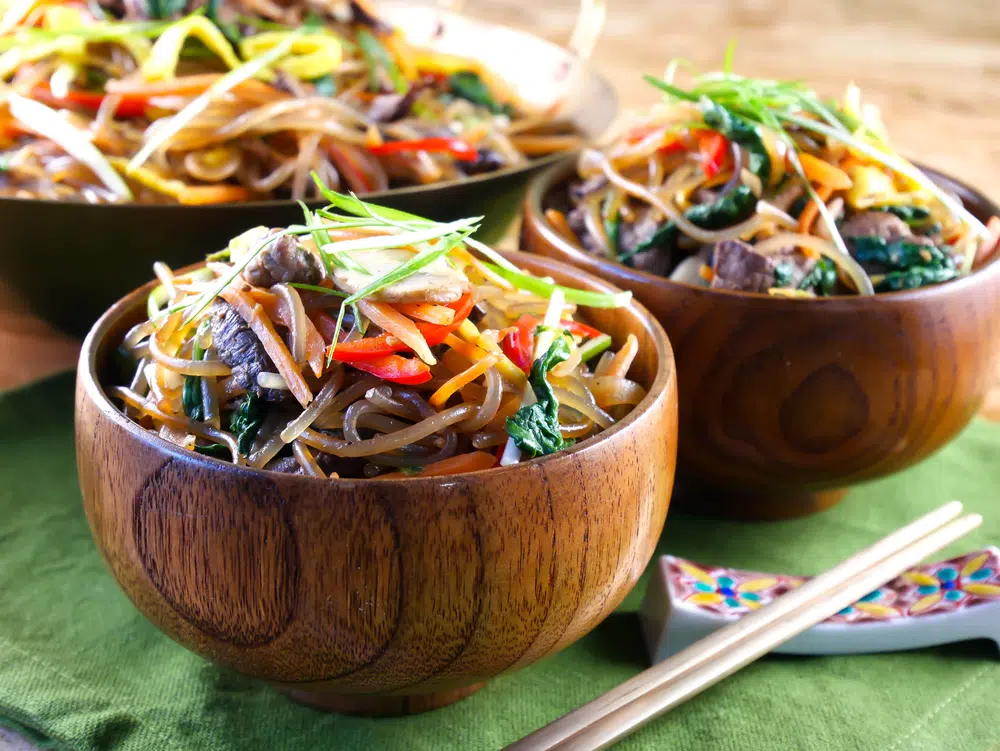 Keto Alternatives to Japchae
The glass noodles made out of sweet potato starch are the main culprit behind the high carbs in Japchae. If you can replace them with keto-friendly options, you can make this popular Korean cuisine keto friendly. However, make sure you eat it within the limit. Keep the quantity between 80 to 100g per portion.
Shirataki
These noodles have a similar texture to glass noodles. Nevertheless, they have zero carbs. A pack of 113g gives you a total carbs of 3g that all come from dietary fiber.