"This post contains affiliate links, and I will be compensated if you make a purchase after clicking on my links."
Black garlic is often associated with several health benefits as it contains antioxidants. Various studies conclude that black garlic might prevent heart disease and regulate blood sugar. However, is black garlic keto friendly? We will go over it in depth later. But first, let's define black garlic.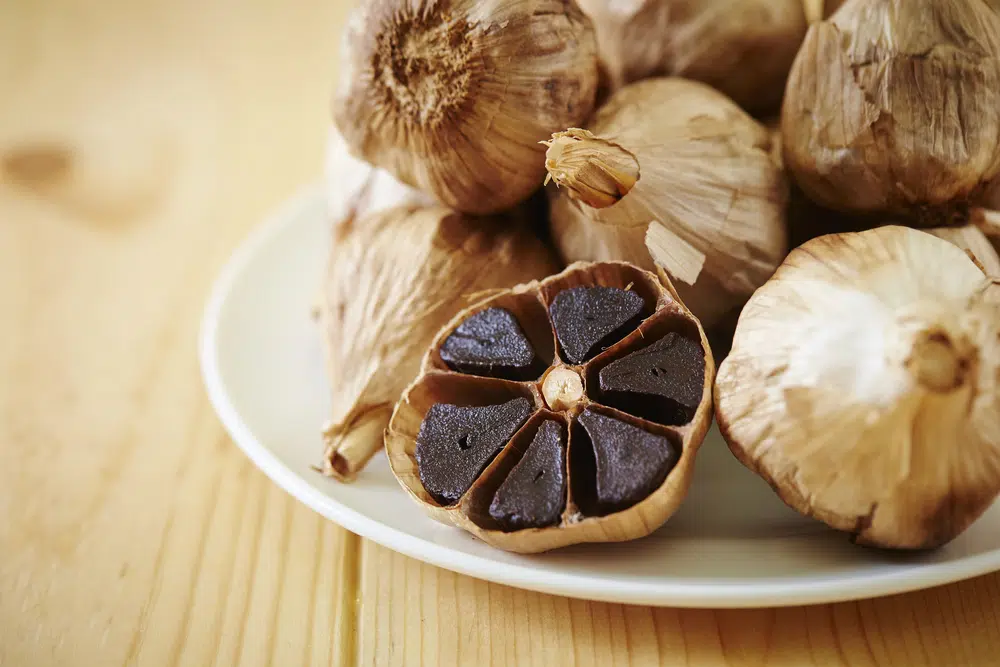 What is Black Garlic?
Black garlic is regular garlic, but fermented under a fixed temperature and humidity levels for several weeks. It gets black due to the production of the Maillard reaction during the fermentation process. Compared to raw garlic, it is delicate in texture. And has a mild flavor and sticky consistency.
Asian people used black garlic as a food ingredient for the first time. Today, it is a well-known ingredient used in commercial and home cooking. Furthermore, black garlic has a myriad of uses in culinary and natural remedies.
Generally, people use it in sauces, soups, and various vegetable dishes to provide a mild flavor. And it works as seasoning. Therefore, you can add it to cream cheese and use it as a pizza topper. Some individuals eat it alone to regulate blood sugar and cure other health problems.
Nutritional Information for Black Garlic
15g of black garlic gives you 40 calories, 1g protein, and 0g fat. Besides this, you get 9g of total carbohydrates.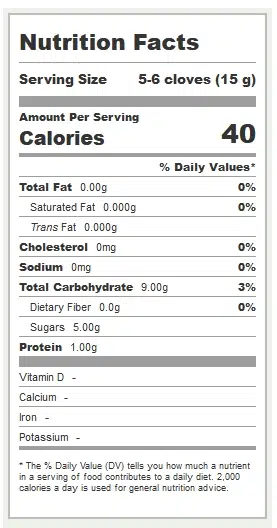 Can You Eat Black Garlic on Keto?
Is black garlic keto friendly? Yes. You can consume it when following the keto-friendly diet since it is low in carbs. And 15g of black garlic gives you 3g of net carbs.
And since people use it as a seasoning, you would not consume it more than 5 to 10g in a day. However, take fat from other foods as black garlic contains zero fat.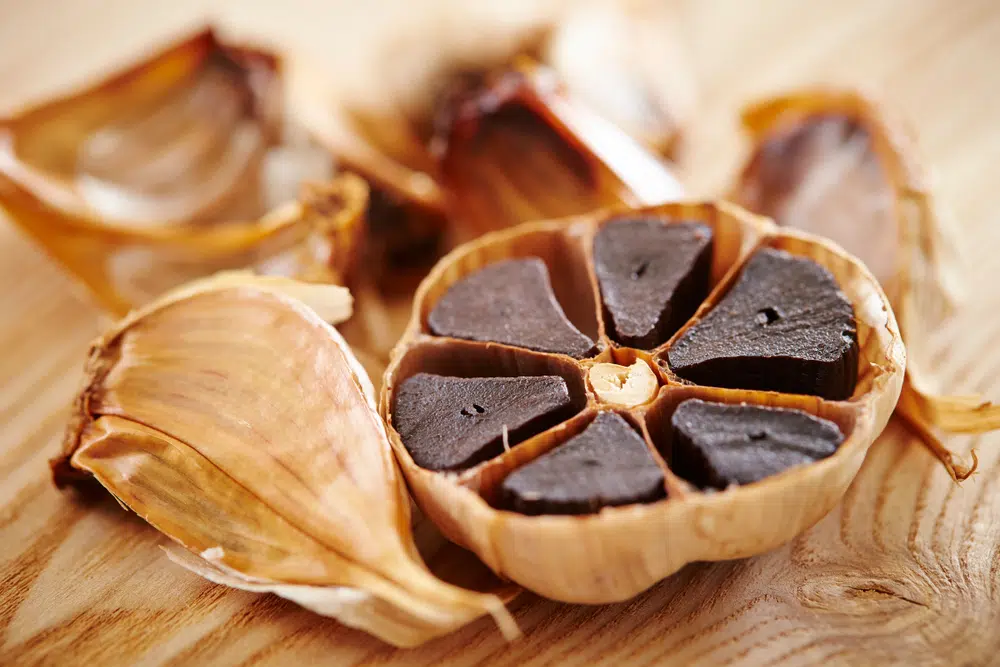 Where to Get Our Favorite Black Garlic?
Black fermented garlic is readily available on Amazon. We have mentioned some of the top options below.