"This post contains affiliate links, and I will be compensated if you make a purchase after clicking on my links."
Gruyere cheese is a very popular cheese in Switzerland. People love it for its rich, creamy and nutty flavor. However, is Gruyere cheese keto friendly? Continue reading to find out!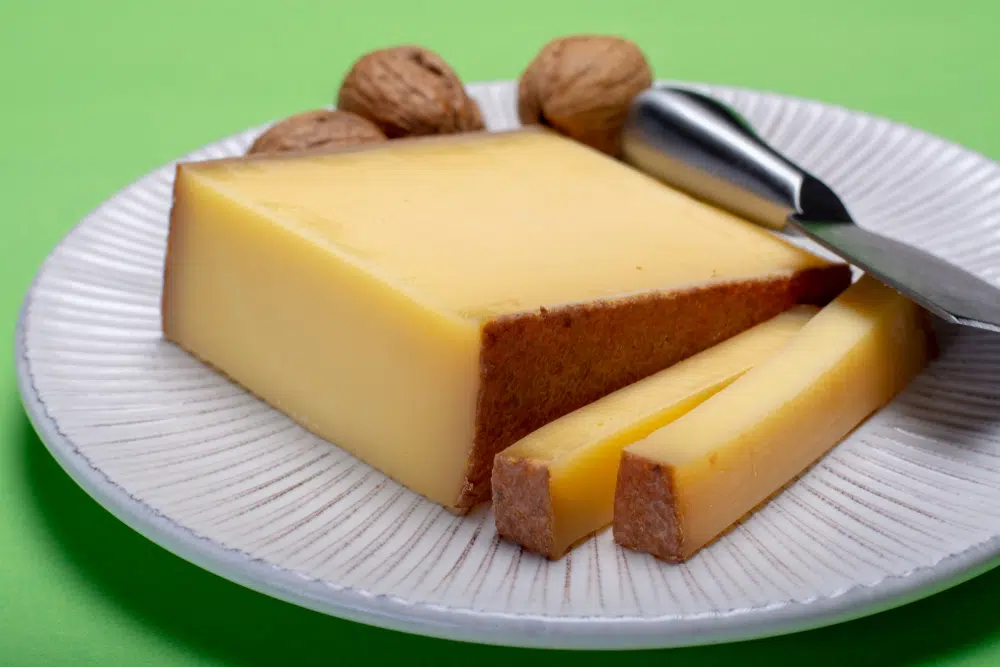 What Is Gruyere Cheese?
Gruyere cheese is a type of hard Swiss cheese that is named after the town of Gruyères in Fribourg, Switzerland. And it is the most consumed and popular Swiss cheese in Switzerland.
This Swiss cheese is made from cow's milk and is generally aged for five months to a year. And unlike other Swiss cheese, Gruyere has very few eyes or holes.
Furthermore, the flavor of Gruyere depends on its age. When young, it has a creamy and nutty flavor. But when it's fully aged, it develops a complex earthiness to it.
Nutritional Information For Gruyere Cheese
Let us analyze Gruyere cheese's nutritional information before answering the question, "is Gruyere cheese keto friendly?"
A cup of shredded Gruyere cheese weighing 108g has 446 calories, 35g of total fat and 0.4g of total carbs. It also has 32g of protein, 87mg of potassium and 771mg of sodium.
Is Gruyere Cheese Keto Friendly?
Yes, it is. Gruyere cheese is actually excellent for keto. It is both low in total carbs (0.4g per 108g serving) and rich in healthy fats (35g per 108g serving).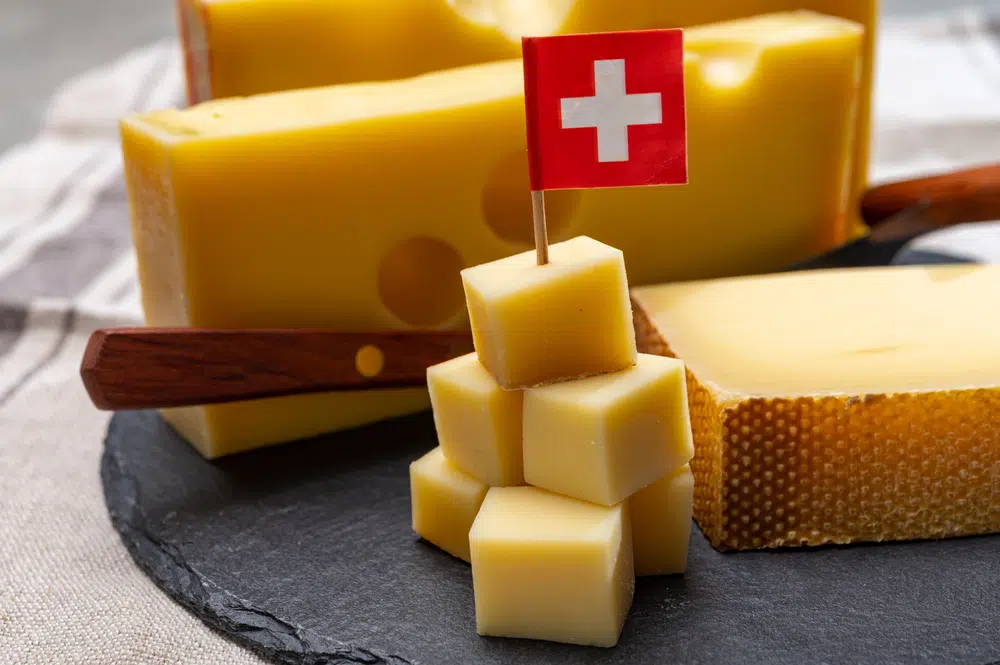 Furthermore, it is free from unhealthy ingredients and is an excellent source of protein.
Where To Get Gruyere Cheese?
You can buy Gruyere cheese at a dairy shop, cheese monger or online at Amazon. Here are our top picks from Amazon: