"This post contains affiliate links, and I will be compensated if you make a purchase after clicking on my links."
Feta cheese is one of the most famous Greek cheeses. However, is feta cheese keto friendly? Let's find out!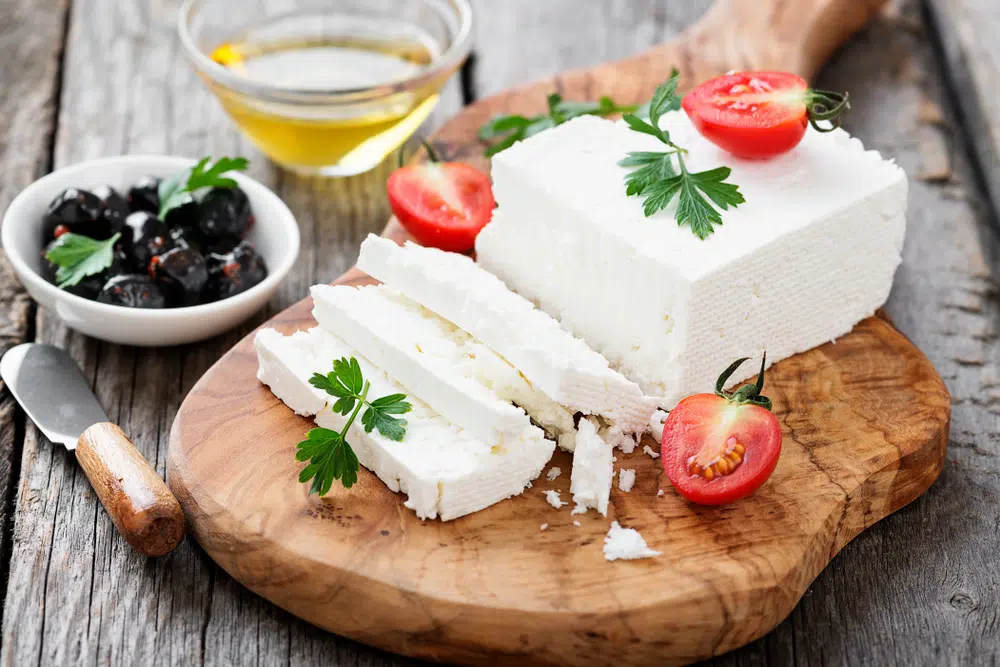 What Is Feta Cheese?
Feta cheese is a Greek cheese made from sheep's milk or a mixture of sheep's and goat's milk.
Depending on its age, it can be really creamy and soft or crumbly and slightly grainy. It also has a salty and tangy taste that is further enhanced due to being aged in brine.
Furthermore, Feta cheese is used in a variety of dishes. It can be used on Greek salad, pizzas, pies, pasta among many others.
Nutritional Information For Feta Cheese
Before we answer the question, "is feta cheese keto friendly?" let us check and analyze its nutritional information.
A serving of 28g of feta cheese has 60 calories, 4g of total fat and 0.5g of total carbs. It also has 10mg of cholesterol, 430mg of sodium and 5g of protein. Additionally, it has 125mg of calcium and 23mg of potassium.
Is Feta Cheese Keto Friendly?
Yes, feta cheese is keto friendly. It has a good amount of healthy fats (4g per serving) and is low in total carbs (0.5g per serving). Furthermore, it is a good source of calcium and protein.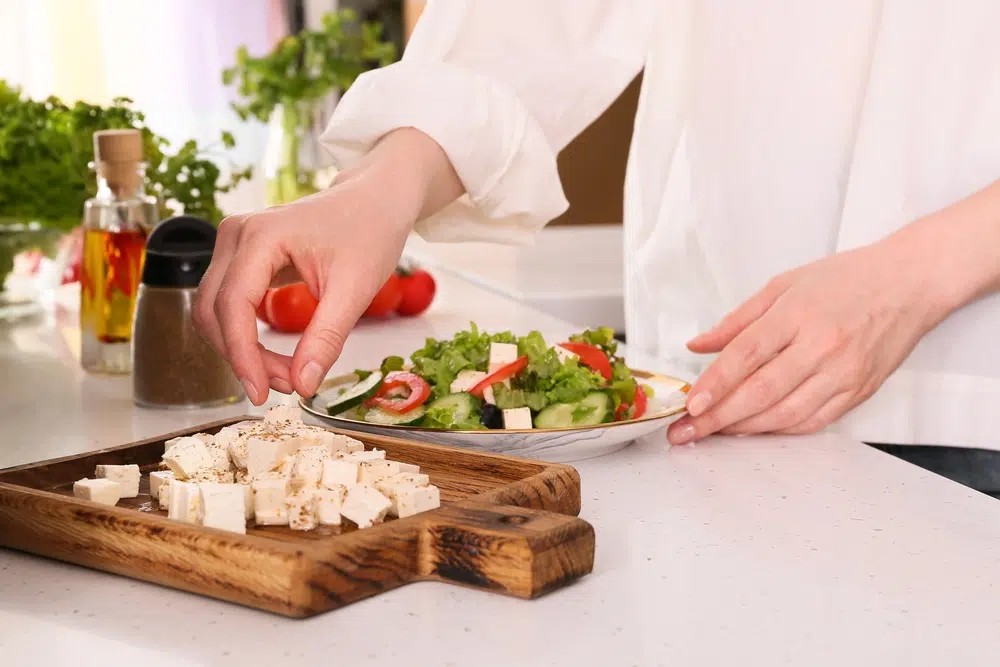 Where To Get Feta Cheese?
You can buy feta cheese online on Amazon. Here are our best picks: