"This post contains affiliate links, and I will be compensated if you make a purchase after clicking on my links."
Is cream cheese keto diet friendly? Let's find out if people on the keto can consume this soft and subtle-tasting cheese.
What Is Cream Cheese?
Cream cheese is a neutral-tasting cheese made from cow's milk and cream. It has a silky smooth texture and subtle sweetness.
Unlike other types of cheese, cream cheese is meant to be consumed fresh and does not undergo an aging process. It is mostly used as a spread on bagels, as an ingredient to create cookie dough or cake batter, a base for frosting, or even as pasta sauce.
Nutritional Information For Cream Cheese
For this post, we will analyze Philadelphia's original cream cheese's nutritional information.
A serving size of 28g has 100 calories, 10g of total fat and 0.5g of total carbs. Additionally, it has 2g of protein, 110mg of sodium and 30mg of cholesterol.
Now, let's answer the question: is cream cheese keto diet friendly?
Is Cream Cheese Keto Diet Friendly?
Yes, cream cheese is keto friendly. It is actually excellent for keto because it is low in net carbs (0.5g per serving) and high in healthy fats (10g per serving).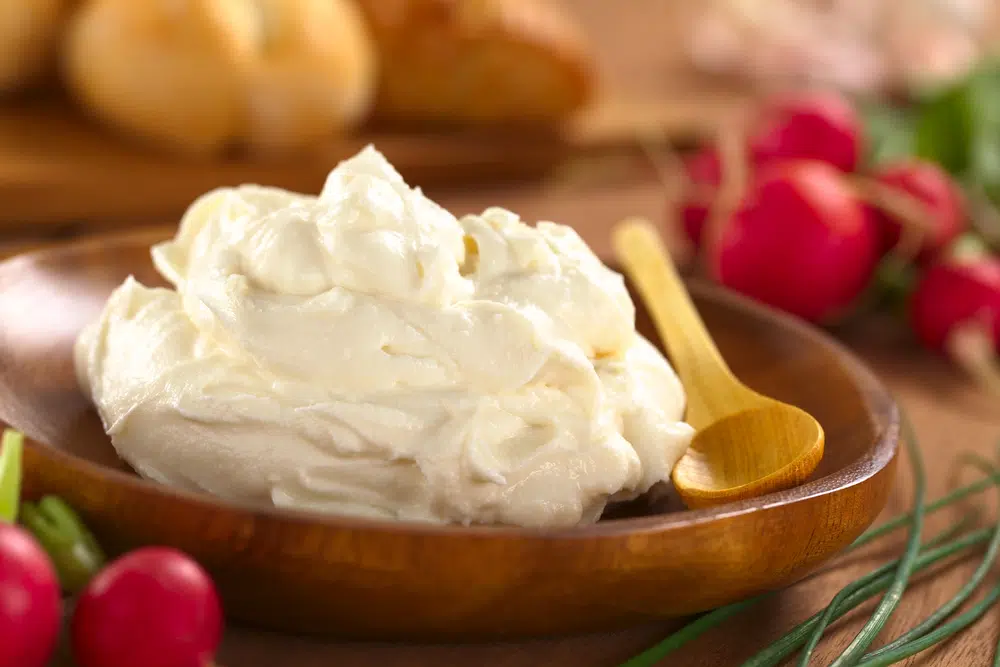 Where To Get Cream Cheese?
You can buy cream cheese at your local grocery store or on Amazon.