"This post contains affiliate links, and I will be compensated if you make a purchase after clicking on my links."
Cauliflower's versatility is due to its texture and ability to absorb flavor. And one great dish made from this vegetable is cauliflower rice — a grain-free, low carb alternative to regular white rice. But, is cauliflower rice keto friendly? Read more to find out!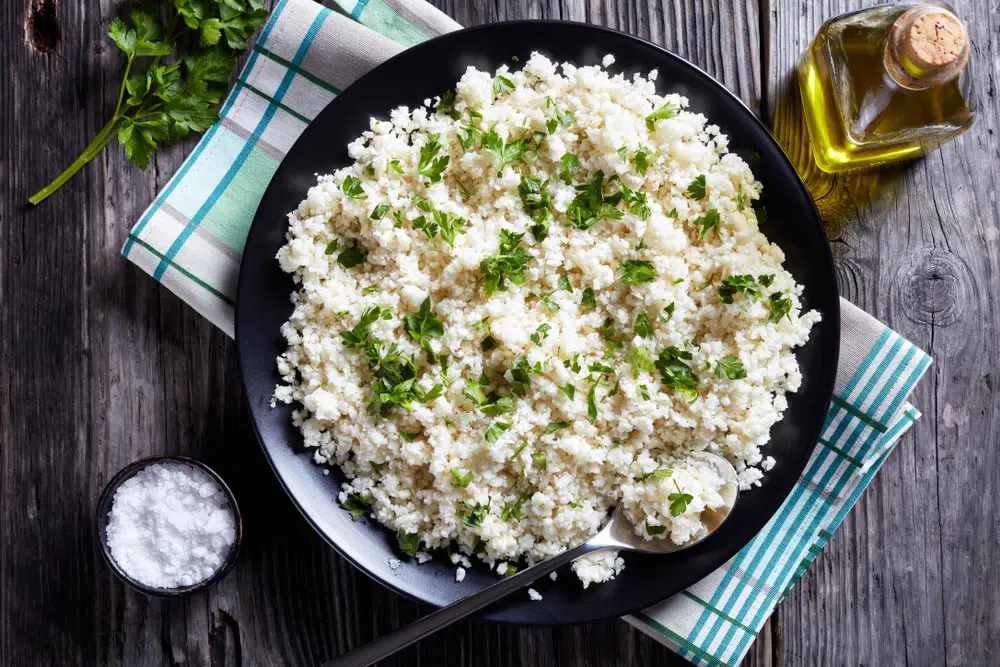 What Is Cauliflower Rice?
Cauliflower rice is raw cauliflower chopped finely or pulsed in a food processor to look like grains of rice. It's a nutritious alternative to white rice that is both low in carbs and calories.
It can be eaten raw, sautéed or stir-fried. And it only need minimal cooking as it'll become too soft if cooked for a long time.
Nutritional Information For Cauliflower Rice
Let's analyze the nutritional information of cauliflower rice. One cup weighing 100g has 25 calories, 0.3g of total fat and 5g of total carbs. It also has 2g of dietary fiber, meaning it only has 3g of net carbs.
Additionally, it has 1.9g of proteins and 299mg of potassium. And it is rich in Vitamin C.
Now, let's find out — is cauliflower rice keto friendly?
Is Cauliflower Rice Keto Friendly? Can You Eat It While On Keto?
Yes, cauliflower rice is keto friendly. It only has 3g of net carbs per 100g and is rich in antioxidants such as vitamin C.
However, if you are planning to buy cauliflower rice, make sure to check the ingredients. Some brands use non-keto ingredients such as canola oil, sugar and modified starch.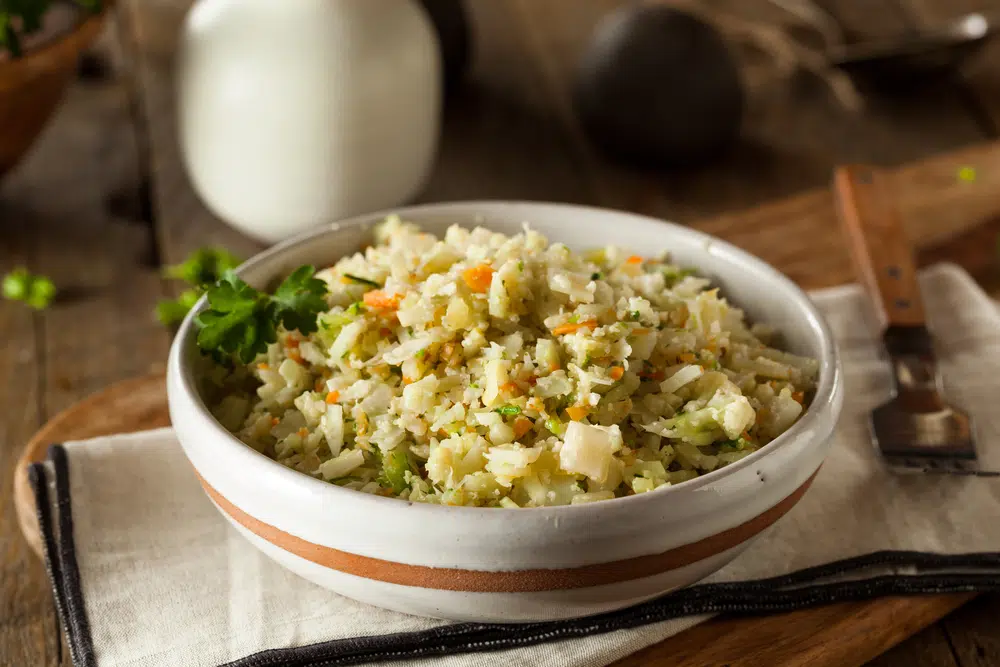 Where To Get Cauliflower Rice?
You can make your own cauliflower rice as it is considered an easy dish to prepare. However, if you prefer to buy online, you can check these on Amazon.