"This post contains affiliate links, and I will be compensated if you make a purchase after clicking on my links."
Blackstrap Molasses is a black and thick liquid substance obtained from sugar beets or refined sugarcane. In recent years, it has grown as a popular supplement. Even several people use it as sweeteners for various food items. However, is Blackstrap Molasses keto friendly? Let's find out.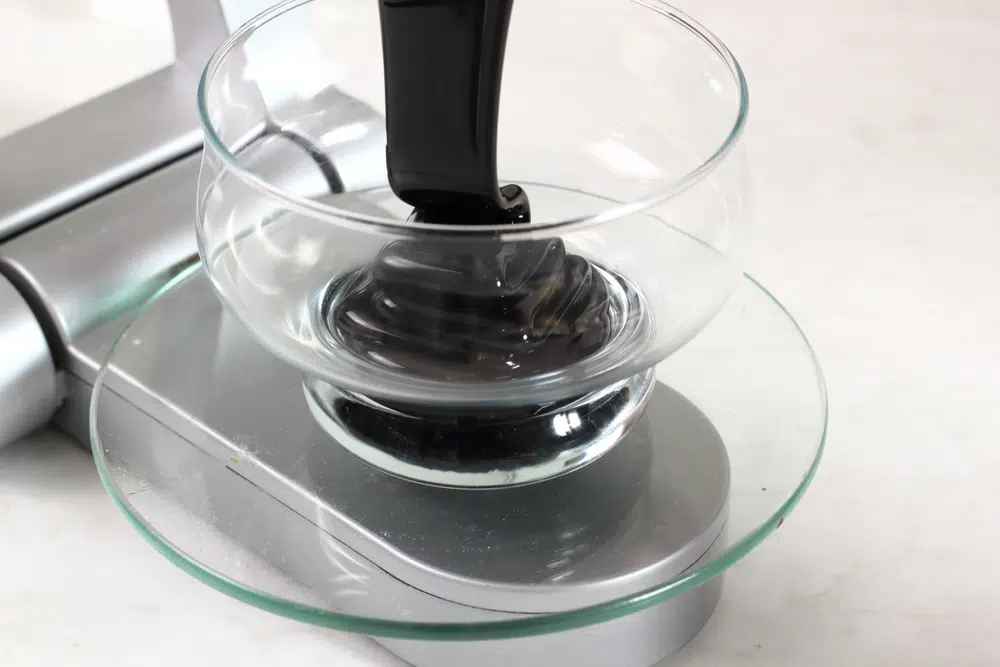 What is Blackstrap Molasses?
As mentioned above, Blackstrap Molasses is a byproduct of sugar production. It is made of sugarcane juice.
Sugar-making process begins with the crystallization of sugarcane juice, which is subsequently filtered to separate the sugar from the juice. And the result of this process is the viscous, dark liquid of the blackstrap molasses.
Furthermore, blackstrap molasses does not taste like sugarcane juice. It has a mild flavor but rich dark color. The substance is rich in various nutrients such as Calcium, Magnesium, Potassium, and more. And according to different studies, blackstrap molasses relieves stress, blood sugar spikes, anemia, and other diseases.
Additionally, blackstrap molasses has several uses in cooking. People use it in salad dressing, baked beans, smoothies, cake, muffins, and more.
Nutritional Information for Blackstrap Molasses
One tablespoon of blackstrap molasses, weighing 21g, gives you 60 calories. Besides this, you get 14g of carbohydrates, 1g of protein, and 0g of fat. It is also rich in Iron, Potassium, and Calcium.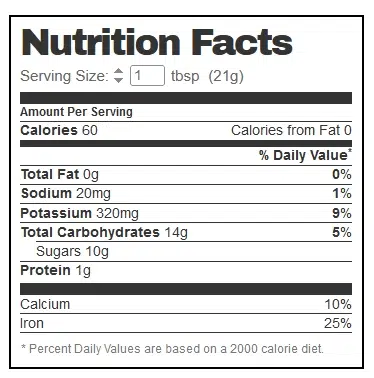 Can We Eat Blackstrap Molasses on Keto?
Is blackstrap molasses keto friendly? No. You cannot eat it when following the Keto diet. Undoubtedly, it has several health benefits, but it contains a lot of carbs.
Just one tablespoon will give you 14g of net carbs. Furthermore, it lacks fat and an ideal protein count. And as a result, it's not suitable for people on keto.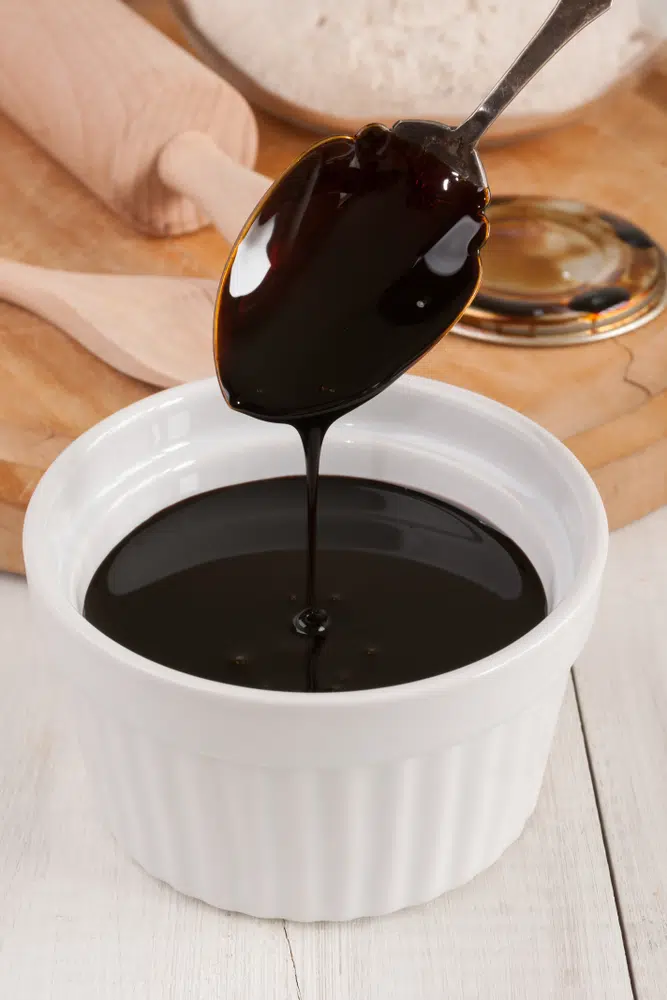 Keto Alternative to Blackstrap Molasses
If you are looking for a keto friendly sweetener, you can check out the following option.
NatriSweet Original Stevia Liquid Drops
Though it is not like blackstrap molasses, people who want to avoid sugar can try this. NatriSweet Original Stevia Liquid contains 0g of net carbs. It also contains Stevia extract, which is a plant-based and natural sweetener, and Potassium Sorbate.