"This post contains affiliate links, and I will be compensated if you make a purchase after clicking on my links."
Banana blossom has several health benefits. This is because it is rich in antioxidants, Vitamin C, Vitamin E, Copper, Calcium, and various other nutrients. However, people on the keto diet want to know – is banana blossom keto friendly? Let's learn it in detail below.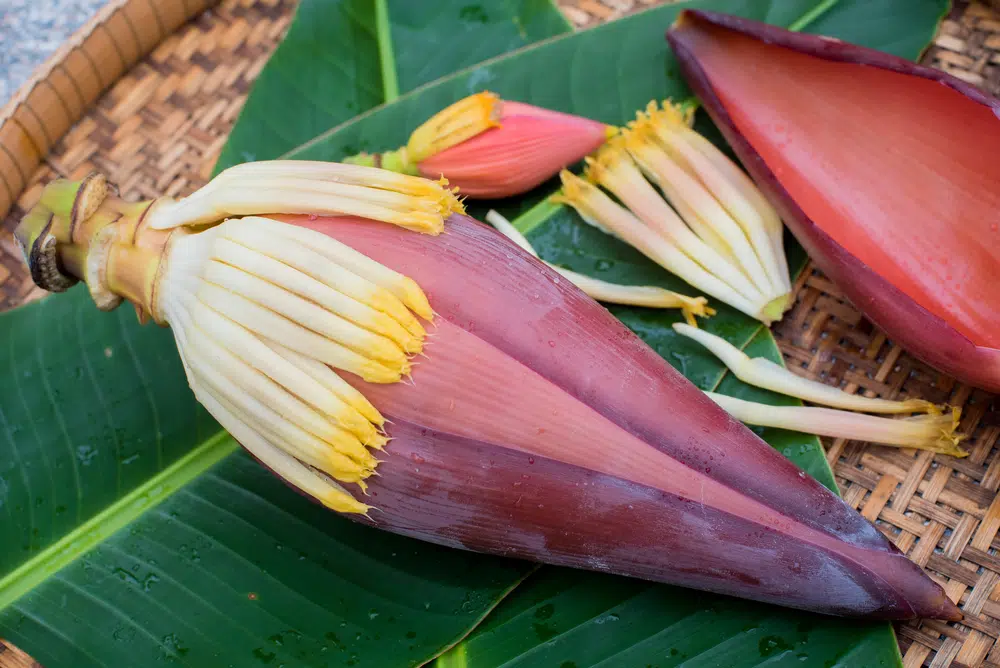 What is Banana Blossom?
Banana blossom, also known as banana heart, is a tear-shaped, purple-skinned flower. And it grows on the cluster of banana fruits. The blossom has a neutral taste similar to that of tofu and jackfruit. While it is a non-traditional edible plant, people in South-East Asia make chutney out of it. And some individuals also eat it raw.
Apart from this, banana blossoms have various medicinal properties. As mentioned above, it has numerous essential minerals that support different bodily functions.
Nutritional Information for Banana Blossom
One serving of banana blossom, weighing 103g, gives you 55 calories. Apart from this, it provides 0.3g of total fat, 62mg sodium, 295 mg potassium, and 3g protein.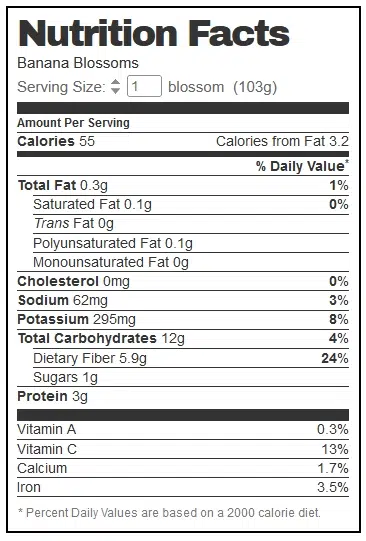 Furthermore, banana blossom contains 12g of total carbohydrates, out of which 5.9g carbs come from dietary fiber. It means you get 6.1g of net carb per 103g. And it is also an excellent source of Iron, Calcium, Vitamin C, and Vitamin A.
Can You Eat Banana Blossom on Keto?
Is banana blossom keto friendly? Yes, you can eat it when following the keto diet. However, consume it to a limit. A serving of banana blossom (51.5g) will give you 3.05g of net carbs. Besides this, you will get a certain amount of fat and protein in banana blossom.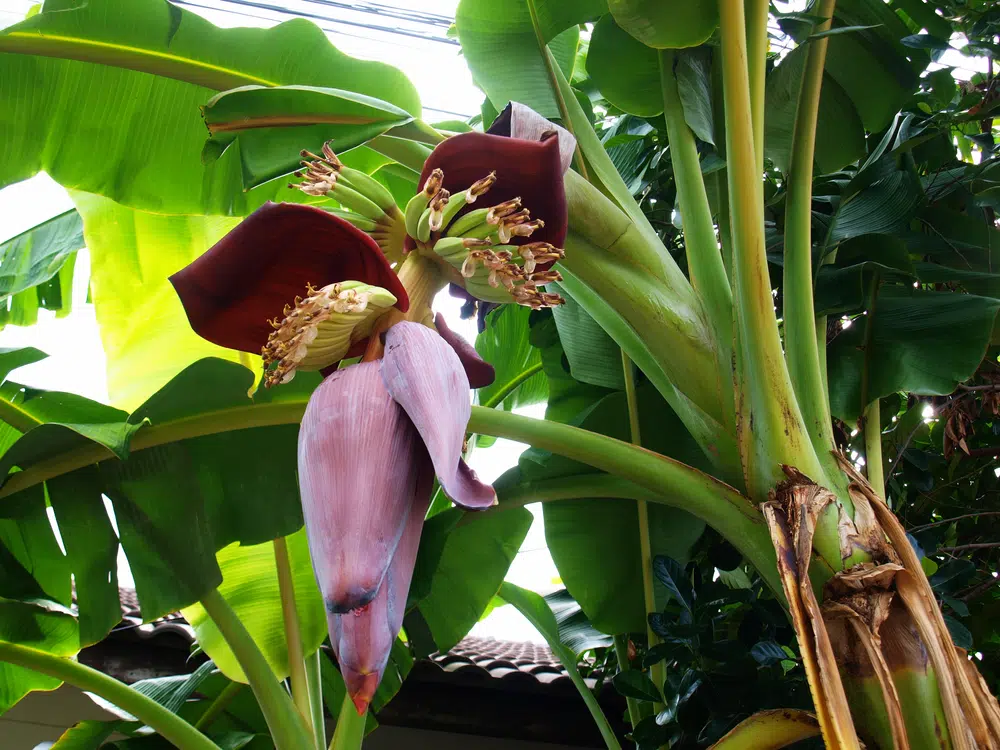 Where to Get Our Favorite Keto-Friendly Banana Blossom?
Since banana blossom is obtained from banana trees, it is not available everywhere. Check if your local fruit market sells it.
The good news is, several brands are selling authentic banana blossoms online. For your convenience, we have put together some of the best options for you.