"This post contains affiliate links, and I will be compensated if you make a purchase after clicking on my links."
Is Atkins Chocolate keto friendly? Let's find out if people on the keto diet can indulge in these sweet treats!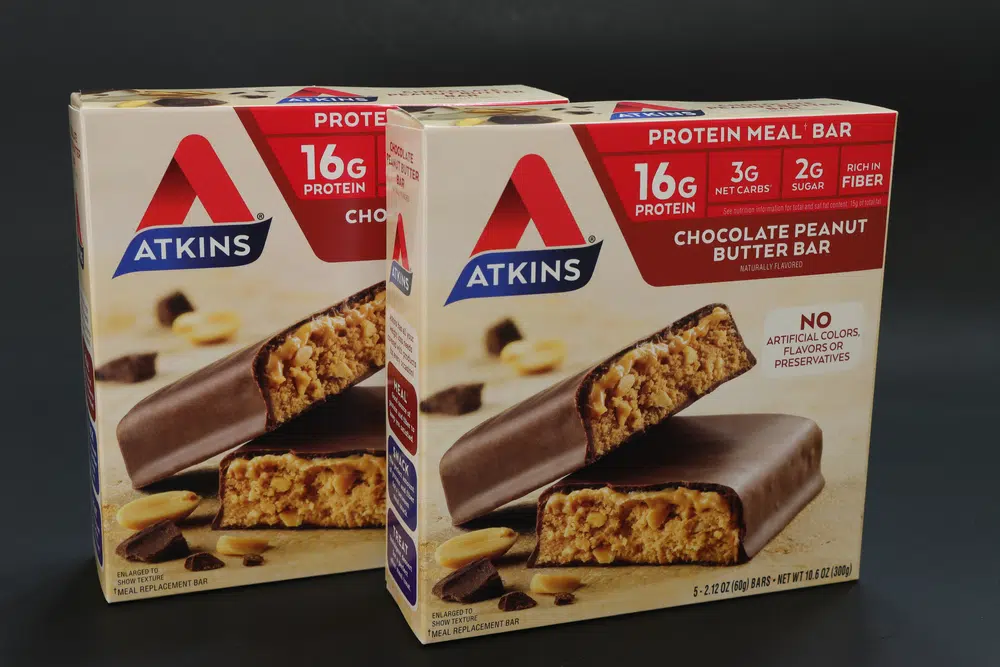 What Is Atkins Chocolate?
Atkins Chocolate is one of the many products from the company Atkins Nutritionals, Inc. The company was founded by Robert Atkins and they sell a variety of products to promote a low carb diet.
Their products include bars, shakes, breads, snacks. Some of their chocolate products include dessert bars, peanut butter cups, chocolate bars and protein shakes.
Nutritional Information For Atkins Chocolate
Since Atkins has a wide variety of chocolate products, we will specifically analyze their Milk Chocolate Caramel Squares' nutritional information.
Three pieces weighing 35g has 130 calories, 9g of total fat and 22g of total carbs. It also has 5g of dietary fiber, meaning it has 17g of total carbs. Furthermore, it has 35mg of sodium and 1g of protein.
Now, let's find out ⁠— is Atkins Chocolate keto friendly?
Is Atkins Chocolate Keto Friendly? Can You Eat It While On Keto?
No, Atkins Chocolate is not keto friendly. Some of their chocolate products are low in net carbs, meaning they are dirty keto. However, most of their products have non-keto ingredients.
Most of their chocolate products have highly refined oils (palm oil, sunflower oil, etc.) and artificial sweeteners (sucralose, maltitol, acesulfame K, etc.) which are not good for keto.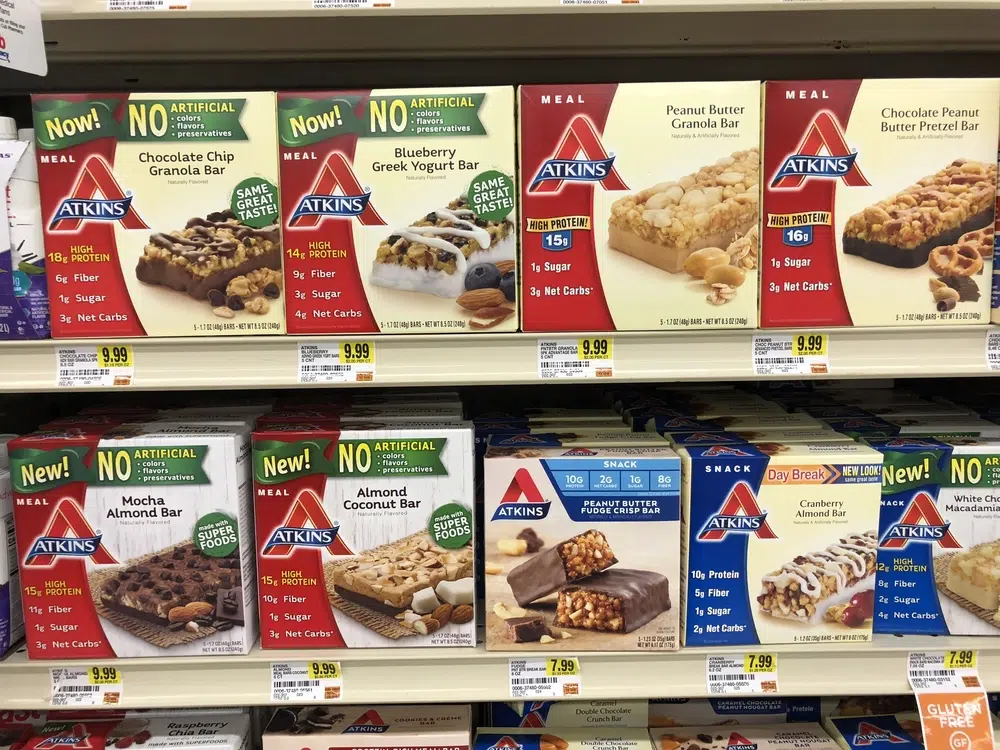 Keto Friendly Alternatives For Atkins Chocolate
Go Better Chocolate
Go Better has chocolate cups, barks and bar that you can indulge in while on keto. Their dark chocolate hazelnut cups have no carbs and has 13g of total fat, which makes it an excellent keto snack!
Kiss My Keto
This is another great alternative to Atkins. Kiss My Keto's chocolate bars only have 1g of net carbs and 12g of total fat per 28g serving.
Slimfast Chocolate Snack Cups
Slimfast's chocolate snack cups have 1g of net carbs and 7g of total fats per 17g. It is a good keto alternative to Atkins, but make sure to eat in moderation.