"This post contains affiliate links, and I will be compensated if you make a purchase after clicking on my links."
One of the ways I set myself up for success is by using a weekly meal planner. While it takes a little extra time, it helps save money (student loan debt is no joke!) and I can plan out a weeks worth of delicious and healthy meals.
How to plan your meals
This is the process I typically use for planning my meals:
Check grocery advertisements for weekly specials.
Fill out the weekly meal plan with meal and snack ideas.
Make a grocery list of all items needed.
Try to stick solely to list of items -- it's easy to go overspend on trying new products!
In addition, you may find some of these resources helpful as well: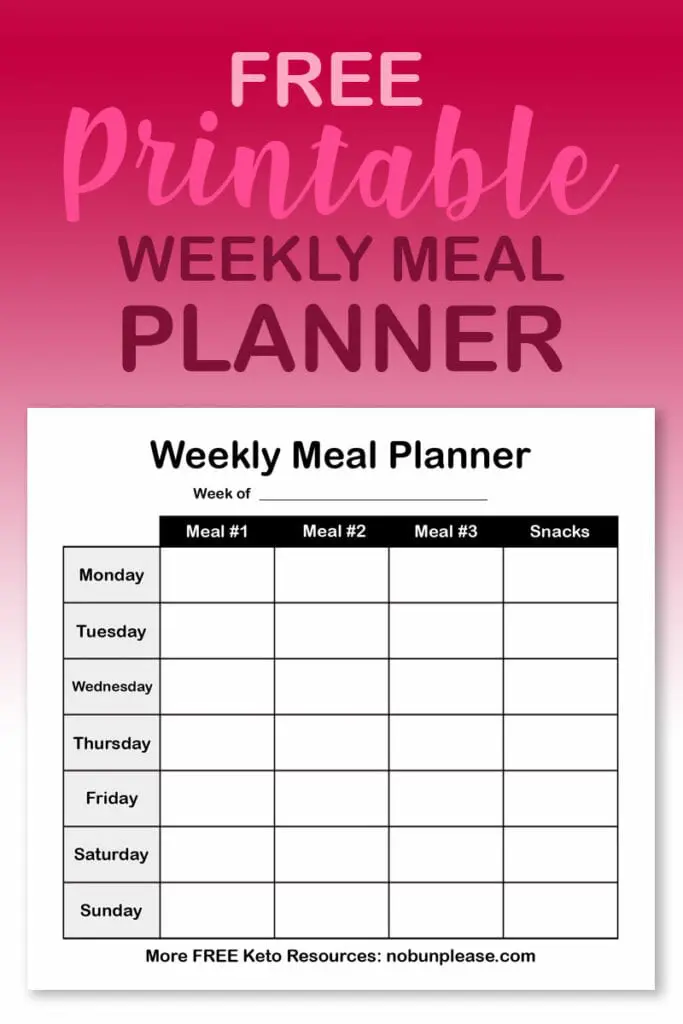 Quick and easy planning ideas
I try to focus primarily on simple meals that I love. Too many dishes means I'm less likely to cook at home!
Take full advantage of your slow cooker, pressure cooker or air fryer -- they make cooking so easy.
If you have a hard time coming up with meals, look for inspiration from your favorite bloggers and cookbook authors.
When you find yourself away from home and hungry, be sure to pick a low carb option from the Keto Eating Out Guides.
If you'd like to use less paper, considering laminating this planner and filling it out with wipe-off markers.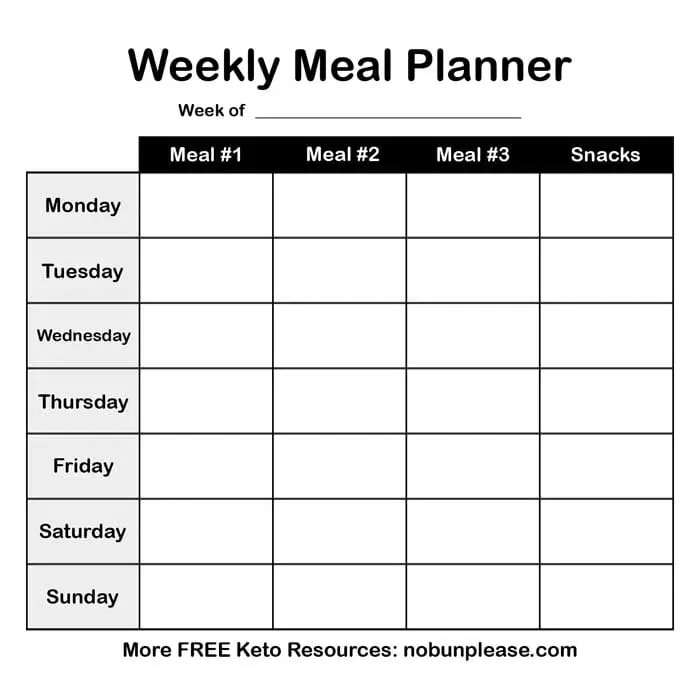 How to print weekly meal planner
Start by using Firefox or Google Chrome.
Click the 'Click to Download/Print' button above.
Click the printer icon in the upper, right-hand corner.
If you do not have access to a printer, you can set it to print as a PDF directly to your desktop.
Which recipes always show up in your weekly meal plans? Comment below!