"This post contains affiliate links, and I will be compensated if you make a purchase after clicking on my links."
Shopping for the perfect Keto gifts during the holidays can be exhausting. Don't worry though -- here's a list of my favorite products that fit seamlessly into a low carb lifestyle.
Better yet, most of these products can be ordered with free 2-day shipping if you are a Prime member.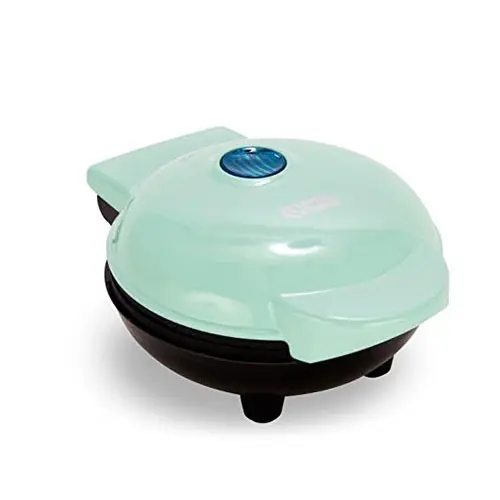 Dash Mini Waffle Iron
The Dash Mini Waffle Iron took over the Keto Instagram community by storm this past year! I personally use mine every single week.
These are great gifts for college students as well and couldn't be easier to use.
This appliance works great for my Broccoli and Cheddar Chaffles recipe.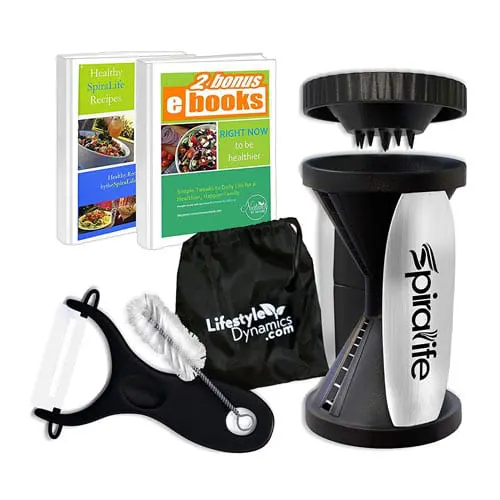 Veggie Spiralizer
This is a simple little cooking gadget that produces some AMAZING results! If you've ever seen noodles made from zucchini or carrots, they were probably made using a spiralizer.
When I first started Keto, I purchased one of the crank versions. It works great, but it is the biggest pain to clean.
This one is much easier, and they even provide the tools to clean it! You can't beat that.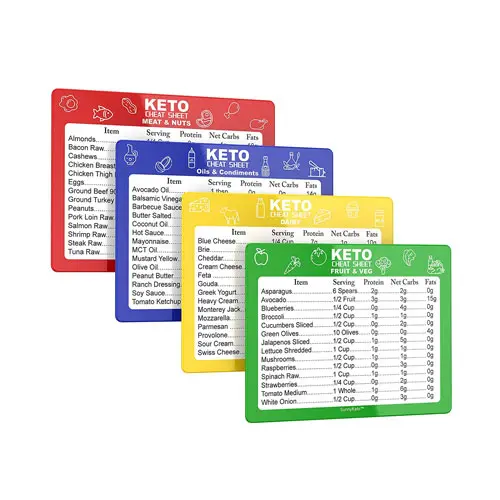 Keto Cheat Sheet Magnets
The perfect gift for beginner's of the ketogenic diet! These magnets take the guesswork out of one of the most common questions -- "Is it Keto?"
Color coded and graphed by food type, use these visuals to help map your low carb meals.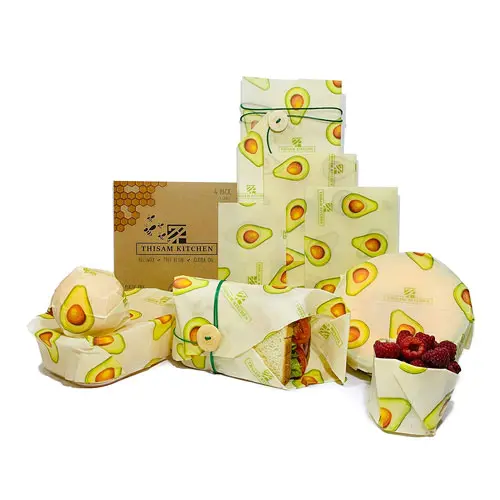 Beeswax Food Wrapper
How cute are these avocado patterned food wrappers? Better yet, they're a good choice for the environment, too!
These reusable wraps are coated in beeswax and can be used multiple times to wrap and cover your foods.
You can get roughly 150 uses from each wrap, so these should last a while, too.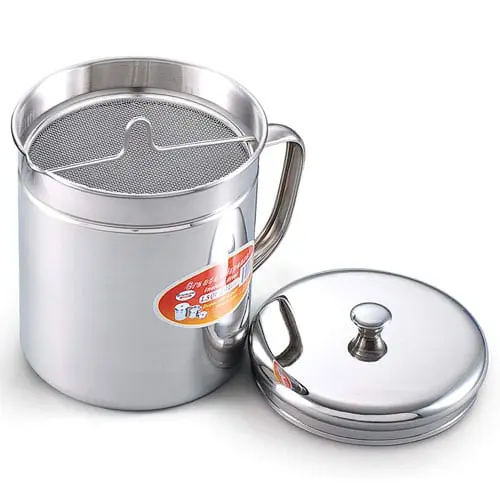 Bacon Fat Strainer/Storage
This stainless steel oil strainer is a perfect gift for the Keto-er that is obsessed with bacon!
After preparing your bacon, simply pour the leftover fat through the mesh strainer and into the container. This will keep the delicious fat separated from any stray bits of bacon.
The straining step is super important because the bits can go rancid and ruin all of your beloved bacon fat!
This is a high quality upgrade from the old Maxwell House coffee tin my mom used to keep in the kitchen, haha.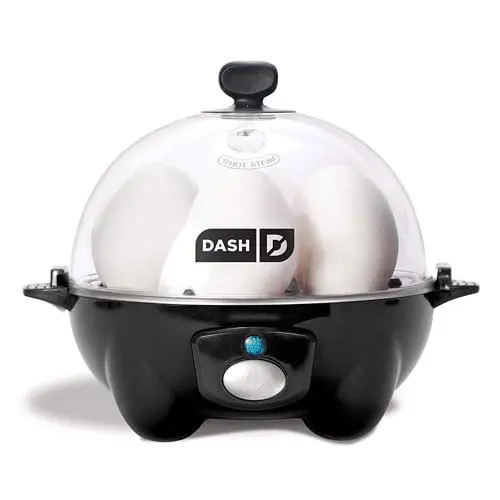 Dash Egg Cooker
Eggs are a staple for many of us on the Keto diet. With this Dash Rapid Egg Cooker, you can easily prepare perfect poached, soft-boiled and hard-boiled eggs.
When boiling eggs, the egg cooker does some sort of wizardry that makes the shell so easy to remove. I've never had eggs peel so effortlessly!
You can easily whip up scrambled eggs and omelets, as well.
The egg cookers come in a variety of colors that will suit just about any kitchen style.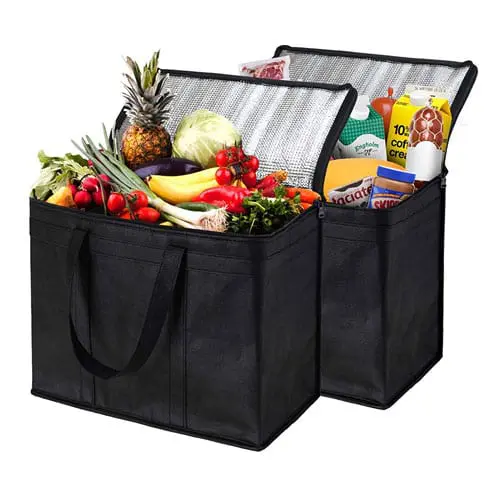 Insulated Shopping Bags
My mother-in-law bought us one of these insulated shopping bags last Christmas and I absolutely adore it.
First and foremost, they're awesome for the environment.
Instead of getting plastic bags, just pack up your items in these!
They also stand upright and stay put in the car while driving.
Nothing is more cringe-worthy than when you're rounding a corner and you hear the jar of Rao's tomato sauce fly across your trunk.
These bags come in a two pack, making each one just $10! You can totally get two gifts out of one.
If you want to take this a step further, you can fill the bag with some Keto staples like almond flour, erythritol, and maybe a few of Good Dee's low carb dessert mixes!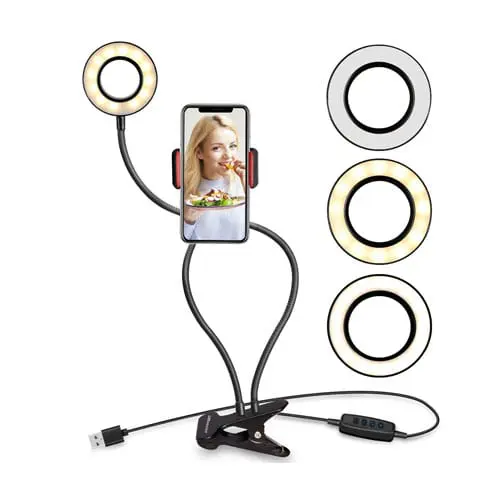 Light & Phone Holder
If the Keto-er in your life is anything like me, they probably love taking photos of their food and sharing it across social media.
This contraption makes the process a lot easier and also provides a steady balance with minimal shaking. The lighting is also surprisingly good! This is perfect if you are just starting out as a blogger or social media influencer. It also makes a great stocking stuffer!
Life is too short for ugly food.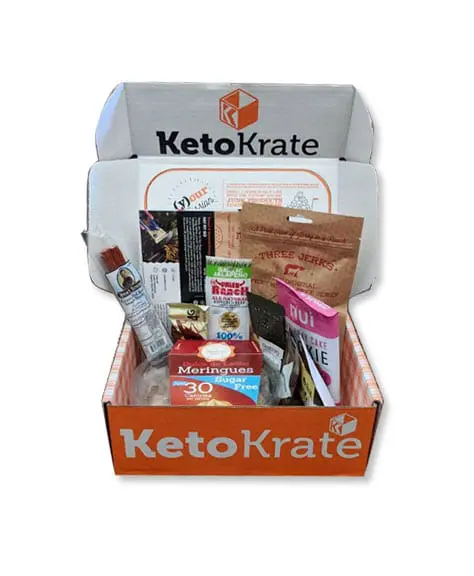 Keto Krate
Keto Krate is available for $39.99 and shipping is free for both if you're in the United States.
You can sign up for a monthly subscription or simply send a box as a one-time gift. It's so simple and totally worth it!
I've been receiving a Keto Krate for years now, and it's one of my absolute favorite things.
Each month, I get a box of sugar free goodies shipped directly to my doorstep and it's almost like having your birthday twelve times a year.
Keto Krate is also conscious of the ingredients in the products they send out. All contents are gluten free and you will never see ingredients like maltitol listed (which tends to give people explosive diarrhea).
Through Keto Krate, I've discovered some of my favorite products like Smart Cakes (Lemon is my personal favorite) and Keto Carne jerky.
You can save 25% on your Keto Krate order with Coupon Code: nobunplease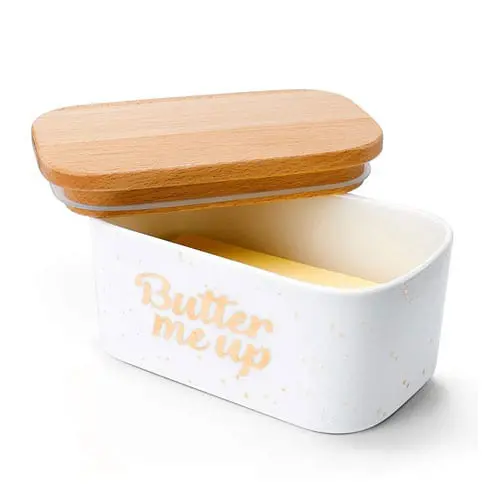 Sweese Butter Dish
On the ketogenic diet, we tend to go through A LOT of butter.
I like to keep a bar of Kerrygold on hand for when my dishes really need a boost of rich butter flavor (I can seriously eat it like cheese, too).
This butter dish is big enough to store an entire block of Kerrygold -- a cultured butter produced from grassfed cows.
The packages are about twice the width of a traditional stick of butter.
For those of us drinking bulletproof coffee (coffee + butter + coconut oil) or wanting spreadable butter, this is perfect.
You can leave it out on the counter and use it whenever you need it. The cover also means that no bugs or pet hair will ever make it's way into your butter!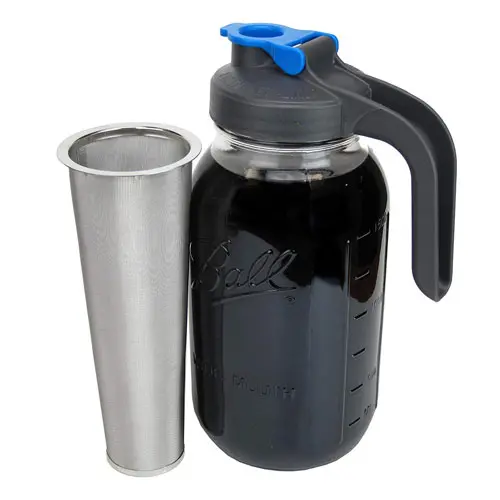 Cold Brew Pitcher
A cold brew pitcher is an excellent gift for the coffee lover in your life!
This pitcher makes it so easy to whip up a batch of cold brew at home. I use the 2 quart size, which means I only have to prepare one batch per week.
The handle makes it super simple to pour straight from the fridge.
Ever since I've switched to cold brew, I find I can drink it black with nothing added.
The result is a super smooth cold coffee at an affordable price! Score.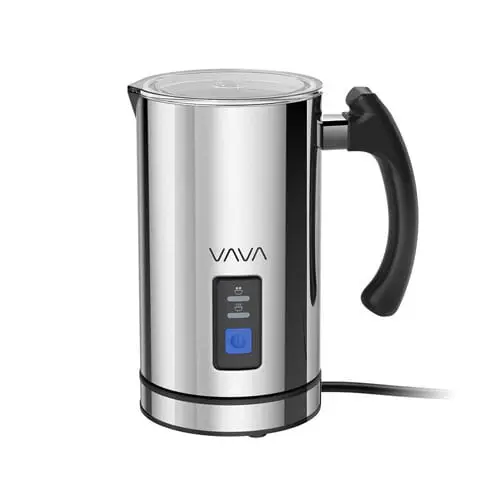 Vava Electric Milk Frother
If a certain someone on your list is a coffee fan, you can't go wrong with this milk frother as one of your Keto gifts! No need to go to a local shop when you can do it just as well in your own kitchen.
This electric milk frother produces A LOT of foam and you can use all sorts of bases like heavy whipping cream, coconut milk, and even almond milk.
Pair it with a cute coffee mug and you're set.
Now that's the way to start the day!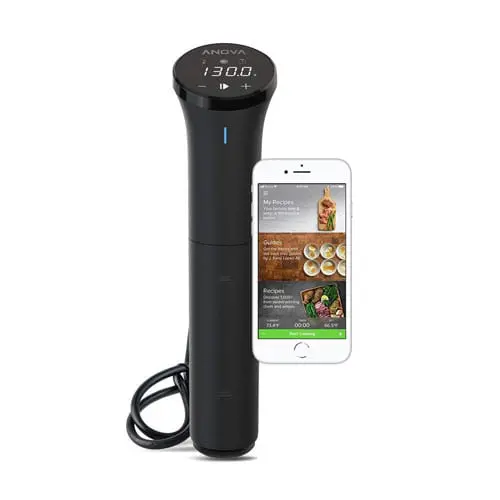 Anova Sous Vide
Are you horrible at preparing meat? A sous vide might just be the perfect solution.
A sous vide is an electric device that gives you the ability to cook your food at a very precise temperature.
Typically, you seal your food, submerge it in a container filled with water, and the device does all of the hard work.
This means that you can perfectly cook your steaks to ANY temperature and it will come out exactly how you like!
I've even seen some make a copycat version of the egg bites from Starbucks using a sous vide.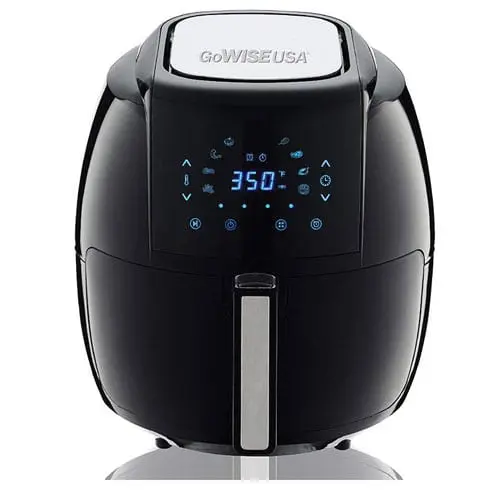 GoWISE Air Fryer
If you haven't used an air fryer yet, you're severely missing out! When I received one as a gift a couple years ago, I didn't think much of it.
My first recipe was a small batch of chicken wings and that was all it took to convert me.
Imagine the crispiest wings you could ever imagine, without the oily mess!
The air fryer has grown to be a staple in my kitchen and I legitimately use it every single day.
Aside from wings, they're great for reheating leftovers (the Blackened Tenders from Popeyes work especially well!), cooking burgers, making perfectly crispy bacon and tons more.
According to the booklet that came with mine, you can even make a cake!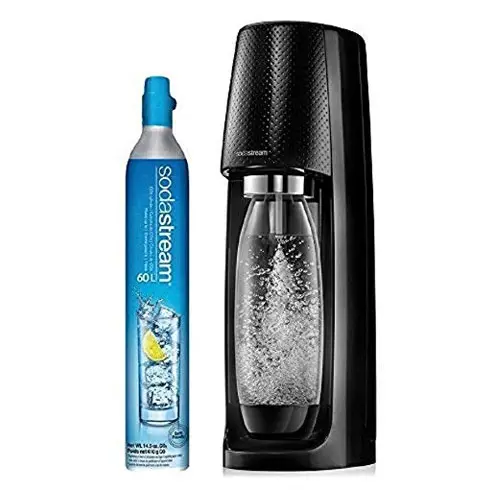 Soda Stream
I use my Soda Stream every single day!
While marketed as an at-home soda machine, I actually use this almost exclusively for sparkling water.
This device makes it easy to control the amount of bubbles and you can even add your choice of your flavorings.
Soda Stream offer some sugar-free flavor concentrates (the Dr. Pepper alternative is quite yummy) and they're so nice to have on hand.
Aside from the cost savings, it also means that I don't have to carry or recycle a ton of plastic/glass from the grocery store.
What are your favorite Keto gift ideas? Share them below!
This post contains affiliate links.