"This post contains affiliate links, and I will be compensated if you make a purchase after clicking on my links."
If there's one thing I've seen plastered throughout my Pinterest and Instagram feed lately, it is the chaffle!
From sweet to savory, there's a recipe for just about anyone.
If you're not a social media person, you probably think I'm crazy.
With just eggs and cheese, these Keto, low carb waffles have taken over!
What is a chaffle?
A 'chaffle' is a fusion of the words cheese + waffle. They're made almost entirely of shredded cheese, roughly a ½ cup per recipe. Most recipes will also call for egg as well, to bind the cheese together. There are variations that exist that create some interesting flavor profiles.
Which type of cheese should I use?
Shredded cheddar cheese tends to be the most popular kind of cheese used in chaffles. Some recipes also use parmesan and mozzarella cheeses, as well.
Who invented the original chaffle?
This is up for debate. There have been many users (and clout chasers) claiming the credit, but it's unclear where it originated.
Personally, I found the recipe and verbiage from watching @KetoMadMan's stories on Instagram.
Around the same time, I also tried and loved a recipe from @keto_okie which varies slightly in ingredient amounts.
She's provided step-by-step instructions in the highlights of her page.
Switch it up
Some recipes call for additional ingredients like coconut flour and almond flour.
These tend to makes the chaffle more dense and bread-like.
If you want to keep these extra light, just use egg whites. This also cuts down on any richness that yolks sometimes have.
Which waffle iron is best for chaffles?
Any waffle iron will work, even a fancy Belgian waffle maker.
The Dash mini waffle maker took over the Instagram community by storm, though!
You can pick this kitchen gadget up in stores for under $10. It's also available online at a number of retailers.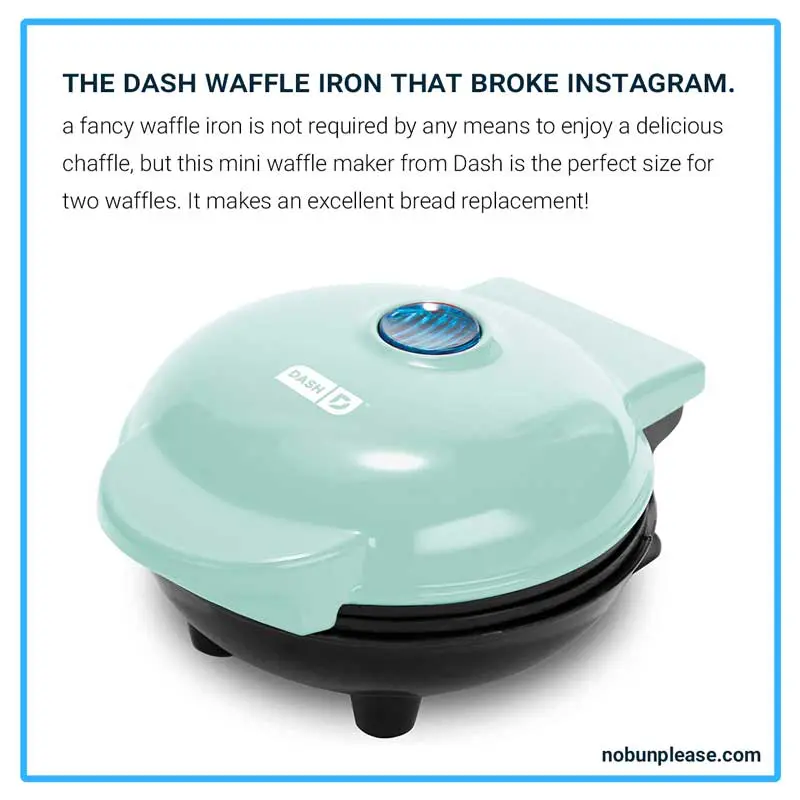 One egg is usually enough for two mini waffles, which make a PERFECT breakfast sandwich!
View this post on Instagram
They come in a variety of colors and the waffles come out perfect every single time. I purchased the teal.
Can you freeze chaffles?
In most instances, yes. I've had no issues freezing these.
Very rarely are there any leftovers. All it takes is 2-3 minutes and you have a delicious low carb chaffle!
I find that an air fryer works best for reheating and making them even crunchier.
Single serving
These recipes tend to be single serving, which means they cook up very quickly. There is also less chance of there being any remaining batter leftover.
Do chaffles taste like eggs?
This totally depends on how much egg you use in your recipe. Most recipes tend to be on the crunchier side thanks to the cheese.
If you sprinkle cheese in your waffle iron before putting the batter, the edges get even crispier.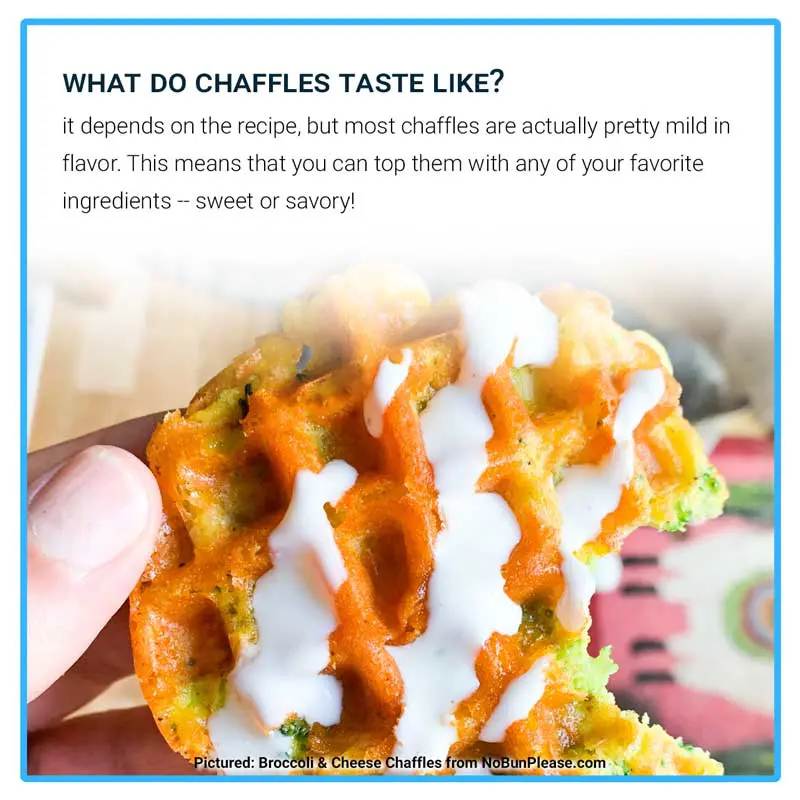 Can I make the recipes as pancakes?
In most instances, yes. Pan frying should yield some sort of flatbread/pancake.
I like to use the waffle iron because it's less maintenance. I also enjoy the crispy edges, much like a traditional waffle.
10 Delicious Keto Chaffle Recipes
For the basic chaffle recipe, grab it on this Instagram post from @KetoMadMan.
For some variations, try these recipes:
Do you have a favorite Keto friendly chaffle recipe?