"This post contains affiliate links, and I will be compensated if you make a purchase after clicking on my links."
When I first started eating a low carb diet, my first and hardest craving was pizza. I was having success with making a crust out of cheese and almond meal, but it just seemed like it took too much work for me (lazy, I know). At any rate, I saw an image for Baked Tomatoes in my newsfeed on Facebook (compliments of my friend, Vince) and knew I had to try these. I was instantly hooked!
I know what you're saying -- this isn't pizza. This is a baked Caprese salad. Traditionally, a Caprese salad is an Italian creation that is composed of fresh mozzarella, fresh basil, tomatoes, olive oil, and a splash of balsamic vinegar. Well, truth be told, this "salad" totally satisfied my pizza craving! With crispy parmesan cheese and the peppery bite from the basil, I felt like I was chomping down on an artisan, wood-fired pizza!
It all starts with a fresh, summer time tomato..
I am anxious to try this method with other toppings, aside from Caprese. Maybe some meat or maybe even pesto!
I will sometimes eat two servings of this in place of dinner. Very filling yet light!
Macro/Nutrition: For 2* topped slices, these come out to roughly 165 calories, 3 carbs, 2 NET carbs, 12 grams of fat, 1 grams of fiber and 8 grams of protein per serving!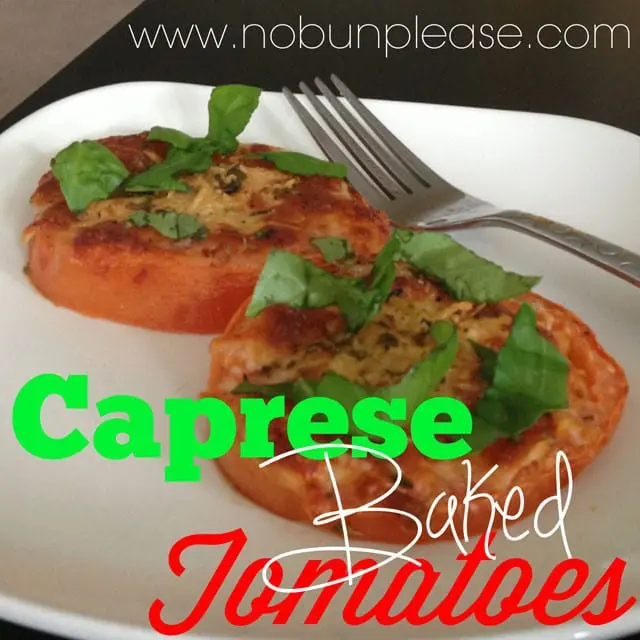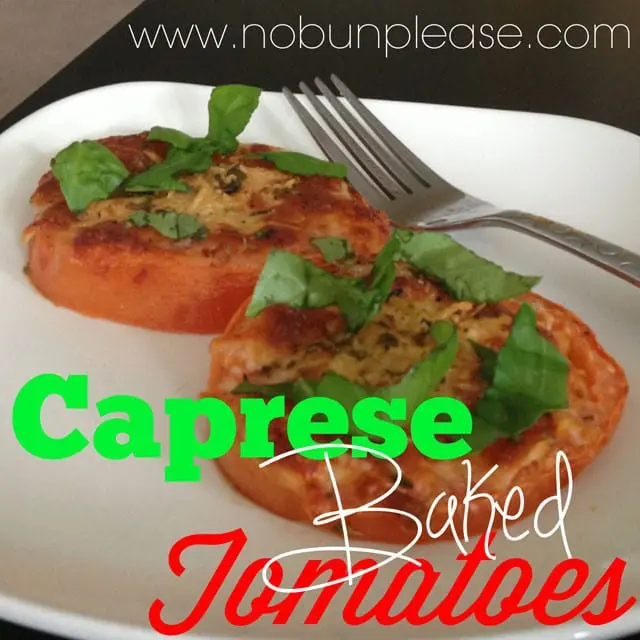 Caprese Baked Tomatoes
Ingredients
1

medium tomato sliced

4

tablespoon

parmesan cheese grated

4

tablespoon

mozzarella grated or fresh

1

tablespoon

olive oil

2

tablespoon

fresh basil chopped

1

teaspoon

oregano
Instructions
Preheat oven to 400 F.

Slice tomato and lay on a cookie sheet

Top each tomato slice with a tablespoon of each cheese

After cheese, sprinkle basil and oregano on each slice

Drizzle with olive oil before putting into oven for roughly 20 minutes.

Enjoy!
Tried this recipe?
Tag @nobunplease or #nobunplease on Instagram!
What is your favorite substitute for pizza on a low carb lifestyle? Comment below!