"This post contains affiliate links, and I will be compensated if you make a purchase after clicking on my links."
Dried fenugreek leaves enhance the taste of your soups, sauces, and curries. Nevertheless, are fenugreek leaves keto friendly? Let us find out.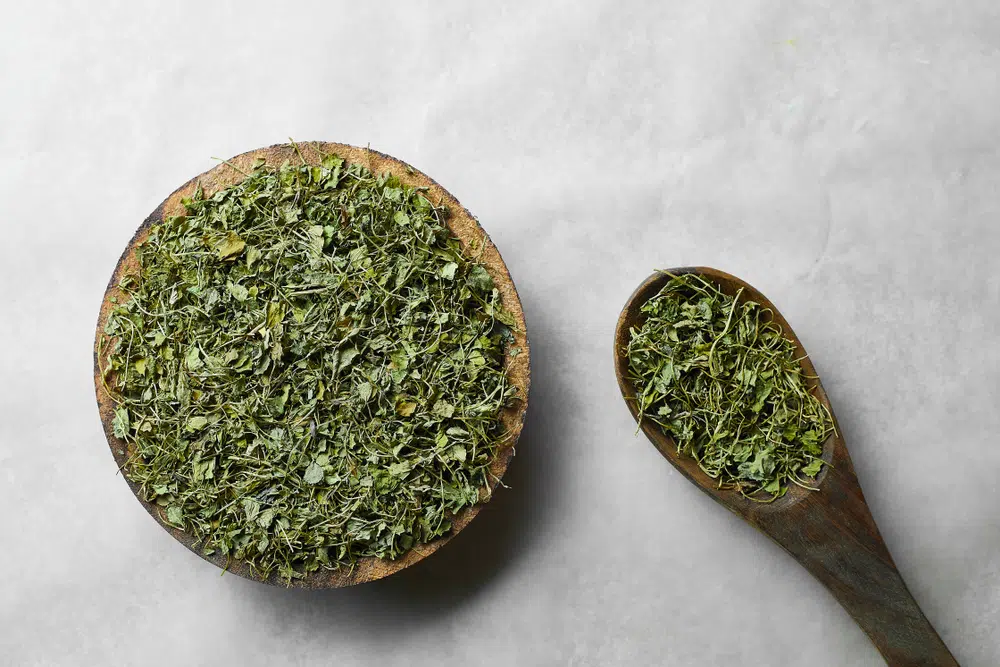 What Are Fenugreek Leaves?
Fenugreek leaves are obtained from a fenugreek plant belonging to the family of Fabaceae. It is a semi-arid crop cultivated for leaves and seeds.
People use fenugreek leaves as a culinary ingredient. In various cultures, individuals use it as traditional medicine and dietary supplement.
Fenugreek leaves are bitter. However, they stimulate the taste buds when added to a recipe. And these leaves are commonly used as a spice in the Indian subcontinent.
You can use it in various salads, starchy vegetable preparations, and gravies. According to studies, fenugreek consumption minimizes the risk of obesity, diabetes, high blood pressure, and cholesterol.
Nutritional Information of Fenugreek Leaves
Fenugreek leaves, in dry and fresh form, have almost similar nutrition. 100g of fenugreek leaves gives you 6g of carbohydrates and 4.4g of protein. You also get 0.9g of fat, 4.4g of protein, and 1.1g of dietary fiber. And after eliminating the dietary fiber, you will have 4.9gm of net carbs.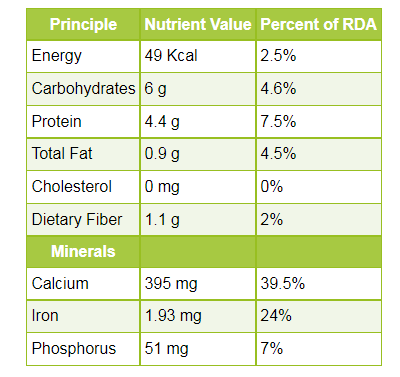 Can You Use Fenugreek Leaves on Keto?
Are fenugreek leaves keto friendly? Yes, you can add them to your keto diet. They will not affect the state of ketosis. In 100g of fenugreek leaves, you get 4.9g of net carbs. Furthermore, you also get 0.9g of fat. Therefore, it makes an excellent spice for keto friendly soups.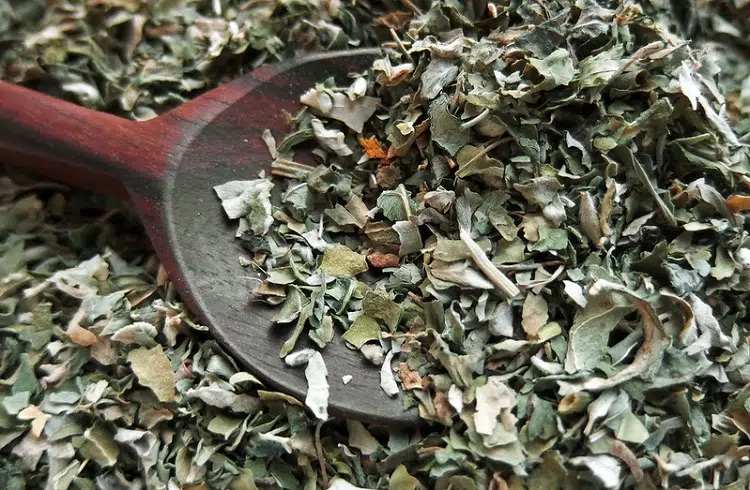 If you have a concern about the amount of net carb in fenugreek leaves, don't be. You are not going to use 100gm of fenugreek leaves at a time. Only 10g to 20g of leaves are adequate in a single serving. And will therefore give you a low amount of net carbs.
Where to get our favorite keto friendly fenugreek leaves?