"This post contains affiliate links, and I will be compensated if you make a purchase after clicking on my links."
Alison started her journey at 230 pounds. After discovering the magic of a ketogenic diet, she was able to drop a staggering 24 pounds in just 30 days! As the time went on, she stayed on track with her newly found high fat, low carb lifestyle and continued to drop the pounds! Today, she is roughly 175 pounds, which took a total of about 9 months.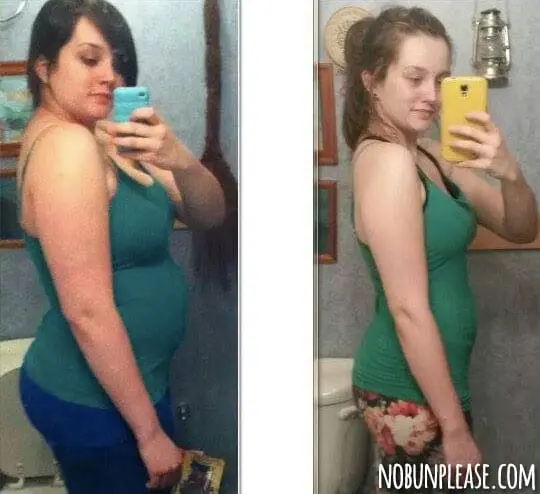 "I started because I was tired of being fat, and calorie counting and working my ass off on the treadmill wasn't cutting it," said Alison.
Alison comes from a background of binge eating that seemed to magically seize after adopting the low carb lifestyle. Aside from her controlled hunger and fantastic weight loss, she noticed that her IBS (irritable bowel syndrome) symptoms dissipated and her dry skin was no more! She also reports that her mood has stabilized.
To this day, Alison continues her ketogenic diet and is constantly scouring the Internet for all things low carb/LCHF. She is obsessed with constantly learning and that continues to validate her lifestyle. She even has her own blog where she shares her favorite keto recipes.
"Being armed with knowledge helps when people criticize me for eating so much bacon."
Best Tip for Newbies
For someone starting out, I'd definitely stick to the mantra "keep calm and keto on." Sometimes it feels like your body is protesting, but just stick with it and make sure you're getting enough salt. Sip some broth!
Favorite Recipe
My favorite meal is absolutely loaded cauliflower. Not the casserole. Just pureed cauliflower with a bunch of cream cheese, and bacon and cheese and sour cream and green onions in a bowl.
Where can you find Alison?
Alison is a fellow blogger who can be found at www.ketoincognito.com.
If you wish to contact Alison directly, you can e-mail her at Alisonb4993@gmail.com.
Have you had success with a ketogenic/low-carb diet and want to share your story? E-mail me at nobunplease@gmail.com.