"This post contains affiliate links, and I will be compensated if you make a purchase after clicking on my links."
A small amount of tamarind pulp enhances the taste of sauces, curries, and drinks. It gives a tangy flavor which is used in various dishes around the world. But, is tamarind keto friendly? What effect does it have on the ketosis state? Let us find out in this post.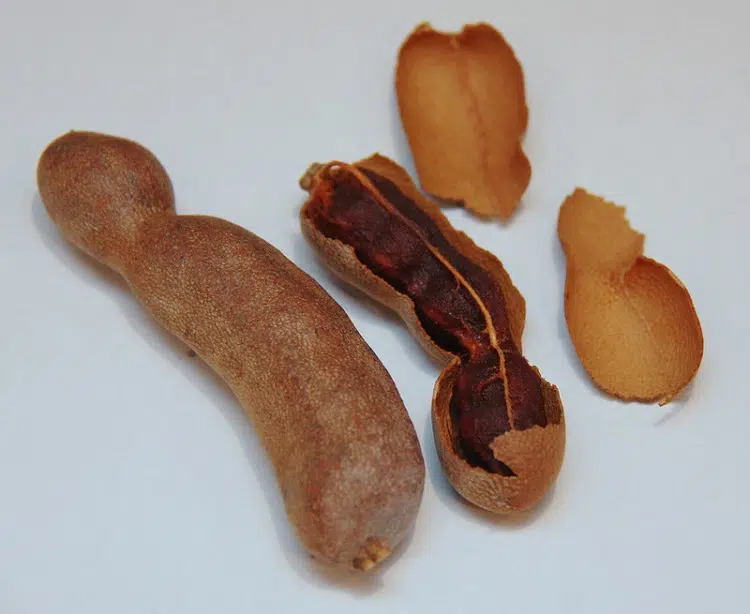 What is Tamarind?
Tamarind is a tropical fruit that is native to Africa. However, it grows in Asian tropical regions as well. Over the years, people have started growing it in several tropical territories worldwide. After all, it has a myriad of uses in culinary and medicine.
The tamarind is a pod-like fruit produced on a hardwood tree called Tamarindus indica. It has a sweet and tangy pulp used in pad thai, curries, sauces, chutneys, and more.
Furthermore, it is rich in antioxidants and has anti-hypertensive effects. As a result, it helps in oxidative stress and improves heart health.
Nutritional Information of Tamarind
100g of tamarind gives you 62.5g carbohydrates, 5.1g dietary fiber, and 0.6g fat. You also get 2.8g of protein and several vitamins, including Vitamin K, E, C, and A.
Tamarind is also rich in minerals. Per 100g of raw tamarind, you get 74mg calcium, 0.86mg copper, 2.8 mg iron, 628mg potassium, and 92mg magnesium.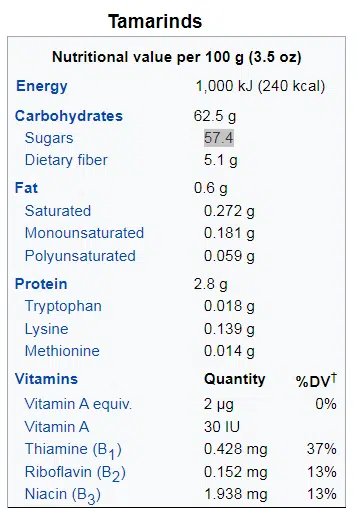 Undoubtedly, tamarind is rich in various nutrients. Nevertheless, is tamarind keto friendly?
Can We Eat Tamarind on Keto?
No, you can't eat tamarind on keto. It contains a lot of carbs. 100g of tamarind has 57.4g of net carbohydrates.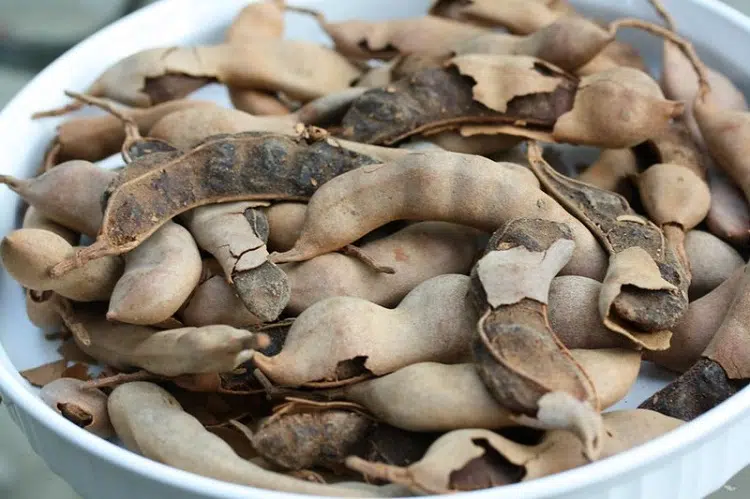 While you won't consume 100g of tamarind in one sitting, the carb content is still substantial. Moreover, it is low in fat which is crucial for energy while on keto. As a result, you should avoid tamarind when following the keto.
Keto Alternative to Tamarind
Tomato
If you are looking for a similar tangy flavor like tamarind that you can use without disturbing your ketosis, you can use tomato. It gives you 2.3g net carbs per 100g.